Pictures of the next generation BMW 7 series, which is expected to be launched later this year,
were leaked
last month. BMW will debut the car at the Frankfurt Motor Show reportedly. To see how far the car has come (in terms of design), here's our visual comparison of the two models.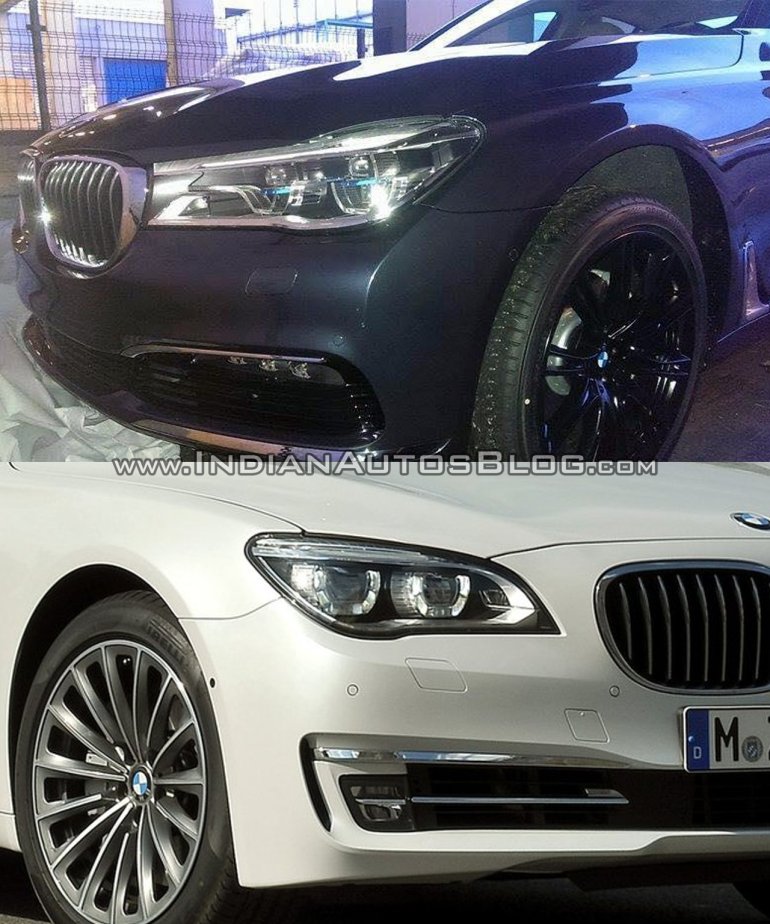 At the front, the new 7 series benefits from optional laser headlamps. Like other recent BMWs, the headlamps flow into the grille. Other changes at the front include the grille design, which thanks to larger headlamps now, doesn't look out of place. The bumper takes inspiration from the one on the 6 series.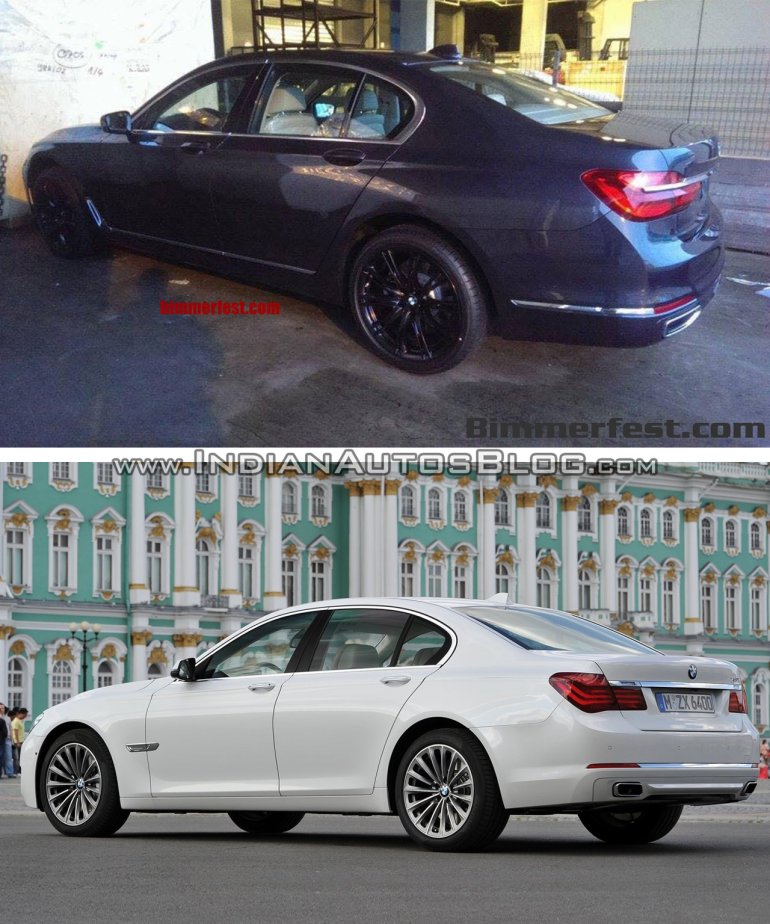 Not much has changed at the sides, and the silhouette remains similar to the current model. The Hofmeister Kink is well in place, and so is the prominent shoulder line. An added strip of chrome runs from the rear wheel arch and joins a reflector right above the exhaust tip at the rear.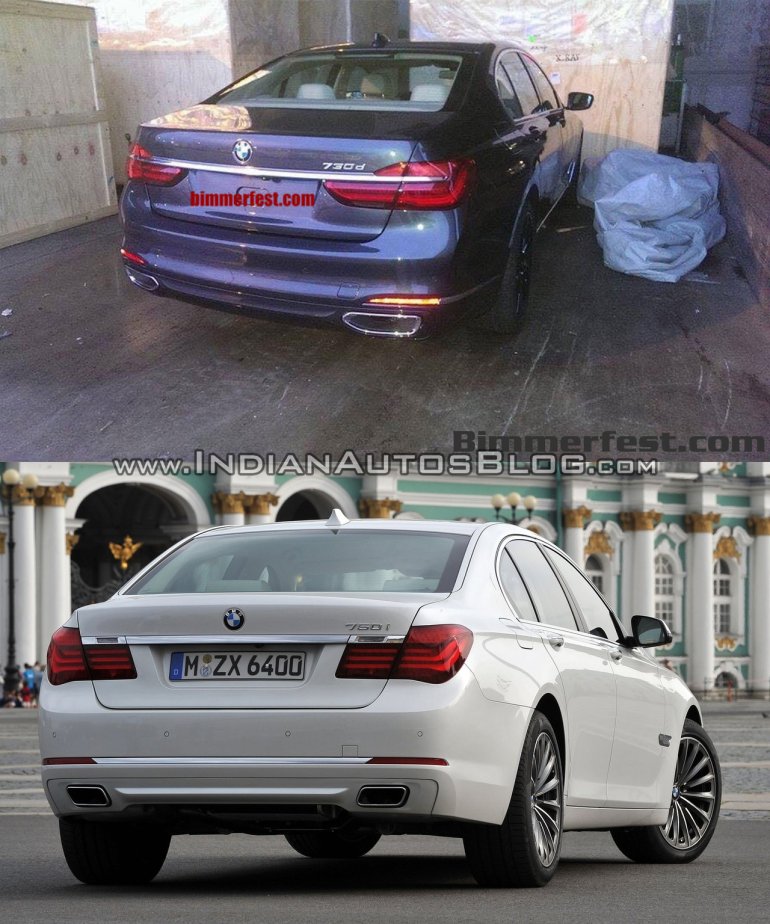 The taillamps are new and more angular. In fact, the sloping rear windscreen, large C-pillar, and the taillamp arrangement looks similar to what's offered on the SUV coupes like the X4 and the X6. A chrome strips runs between the two, while the exhaust tips (bigger than before) are also finished in chrome.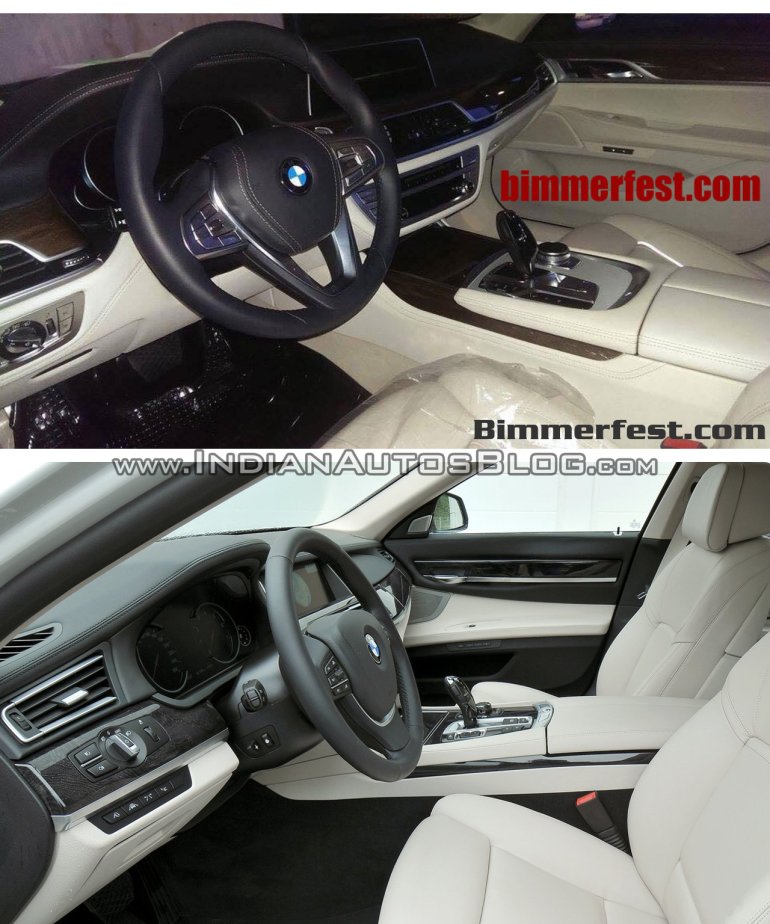 On the inside, things don't look too different from the current car's cabin. The presence of wooden trim and a larger screen is apparent. The latter could be the much talked about touchscreen-based iDrive system, but on the whole, the dashboard layout (in the spyshots) appear very similar to the current one.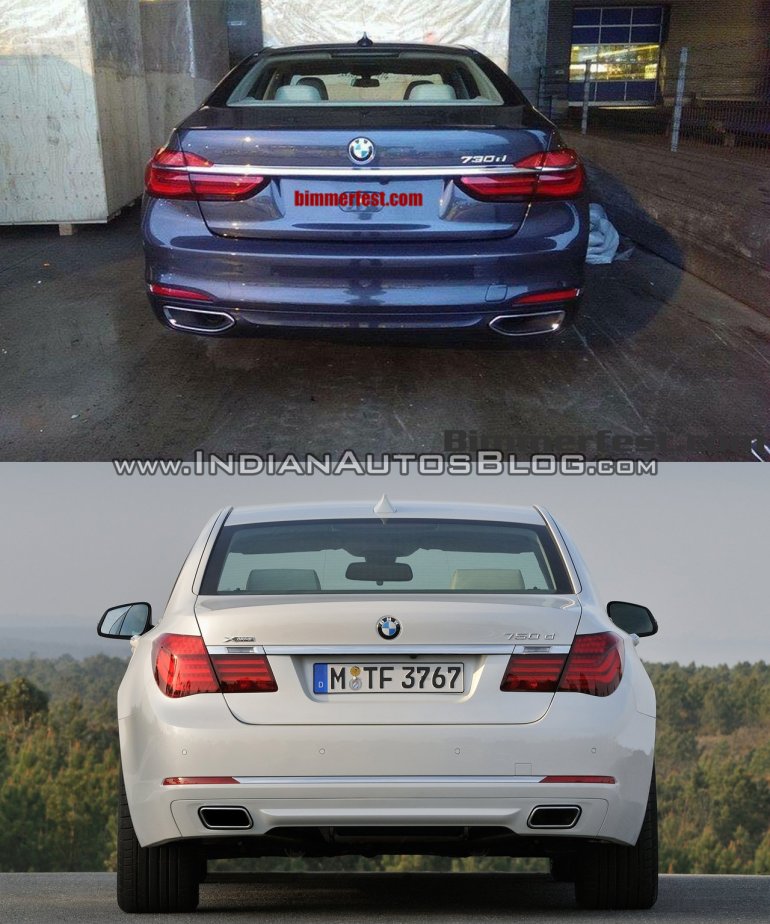 The version caught on test was with regular wheelbase (no 'L' in the moniker), but an elongated wheelbase 'L' could be joined by a new XXL version, says a
previous report
. Not only is the new car expected to be loaded with features, it's going to be lighter too. Engine options are likely to remain the same but the range will benefit from smaller, 2-liter petrol and diesel engine additions. [Spyshots from
BimmerFest
]