Set to launch by early next year.
BMW has unveiled the first-ever PHEV variant for the BMW 3 Series, dubbed as the BMW 330e plug-in hybrid, at the 2015 IAA in Frankfurt today.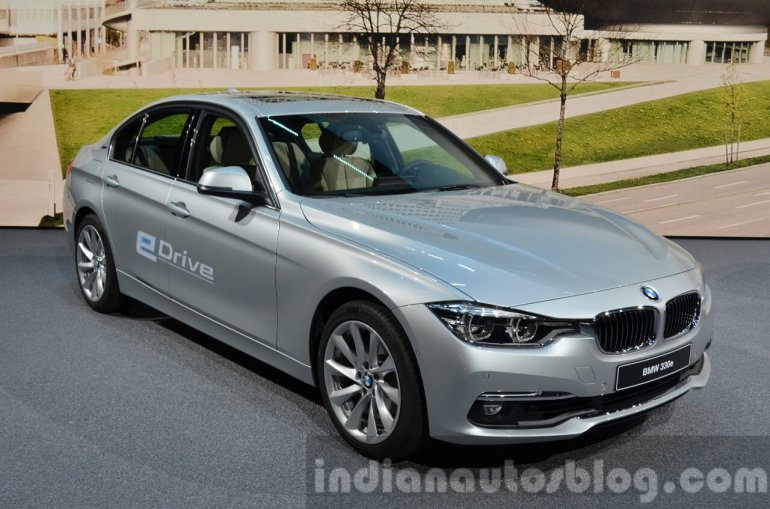 The exterior of the BMW 330e is virtually identical to the regular 3-series, save for lid covering the charging port. The dimensions of the sedan are similar to the standard 3-series, which measures 4633 mm long , 1811 mm wide and 1429 mm high, and a wheelbase of 2810 mm.
Under the hood, it packs a 2.0-liter four-cylinder turbocharged petrol engine and an electric motor placed in front of the 8-speed automatic transmission. Unlike the BMW 225xe, the 330e sends power to the rear wheels. The electric motor also recuperates energy when the car is decelerating and is capable of 88 PS and 250 Nm of instant torque.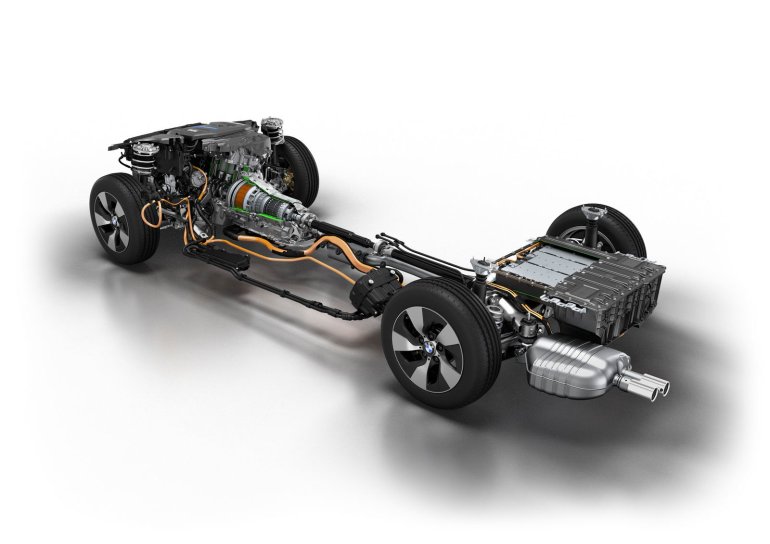 The petrol motor, on the other hand generates 184 PS and 290 Nm of peak torque output. The combined output of 252 PS and 420 Nm enables the 330e to propel from 0-100 km/h in just 6.1 seconds, before hitting a top speed of 225 km/h.
BMW claims a fuel efficiency figure of 47.6 kmpl and an EU emission rating of 44 g/km. The 7.6 kWh lithium-ion battery enables the car to travel upto 40 km in pure-electric mode, before the petrol motor jumps in and increases the range to 600 km. Also, the BMW 330e has a top speed of 120 km/h in pure-electric mode.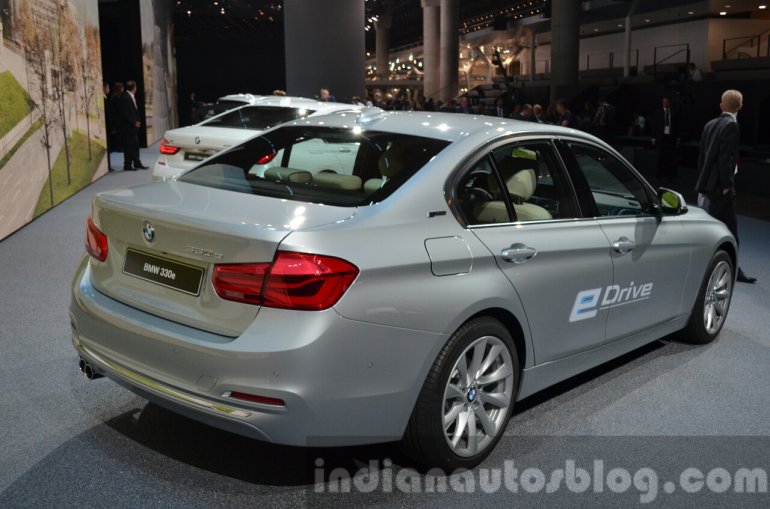 Since the Li-Ion battery is placed underneath the boot, the 480 liter boot capacity of the standard BMW 3 Series had to be reduced to 370 liters for the BMW 330e, though they claim to have retained the 50/50 weight distribution.
BMW 330e at the IAA 2015 - Image Gallery
BMW 330e unveiled - Press Release
[Slideshare link]