The car gets both mechanical and cosmetic updates.
The BMW 1 series facelift has made an appearance on video, which talks about the changes made on the car, in comparison to the 2012 BMW 1 series, as we did in our Old vs New article.
[Can't watch the video? Watch it on
YouTube
.]
Starting with the front end, which received a substantial update, it now resembles that of the 2 series Coupe and Convertible, and breaks free from the oddball styling of the pre-facelift 1 series.
On the sides, the design continues with identical creases, the long hood and the receded cabin. The alloy wheels are new, and the front and rear fenders also exhibit minor changes, thanks in part to the new front and rear end styling.
The taillamps are now L-shaped, like the rest of the BMWs and the bumper is an entirely new design, adopting a dual tone scheme now.
On the inside, iDrive is standard across the range. The infotainment screen is a 6.5-inch unit, while the automatic climate control is also a standard affair for all trims. The dashboard design remains to be the same, though.
Engine options aren't left out of the update either. Smaller 3-cylinder petrol and diesel engines have been added at the bottom of the range, while the inline-4 petrols and diesels continue in the rest of the lineup. The more powerful and sporty M135i now gets around 10 hp more from the same turbocharged 3-litre straight six engine.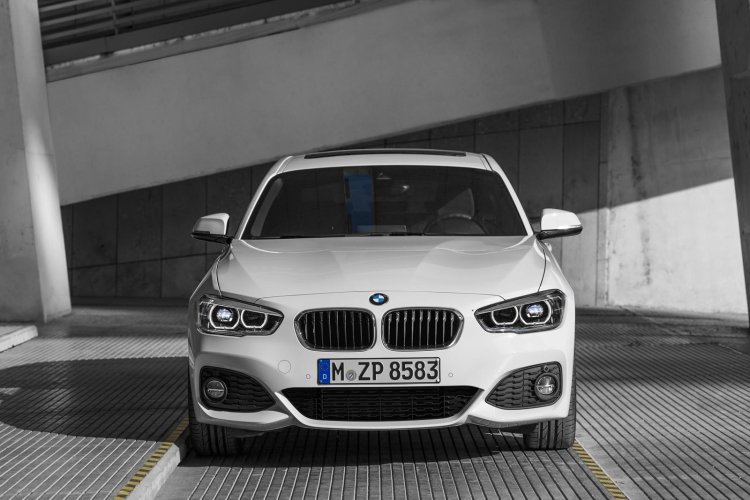 Also read: BMW 7-seater Active Tourer MPV spied
Expect the refreshed 1 Series to launch in India by the end of this year.