Update - The 2016 Audi R8 has been spotted at a fuel station in Ängelholm, Sweden by Facebook page GT Board. The V10 engined sportscar will enter the European market in the summer of 2015, priced at 165,000 Euros (INR 1.09 crores) for the standard version and at 187,400 Euros (INR 1.24 crores) for the V10 Plus.
Powered by a naturally aspirated V10 engine.
The 2016 Audi R8 has made its first public appearance at the 2015 Geneva Motor Show. The second generation R8 continues with similar styling but looks sharper, and is lighter (at 1,454 kg) and stiffer than before, thanks to a new platform.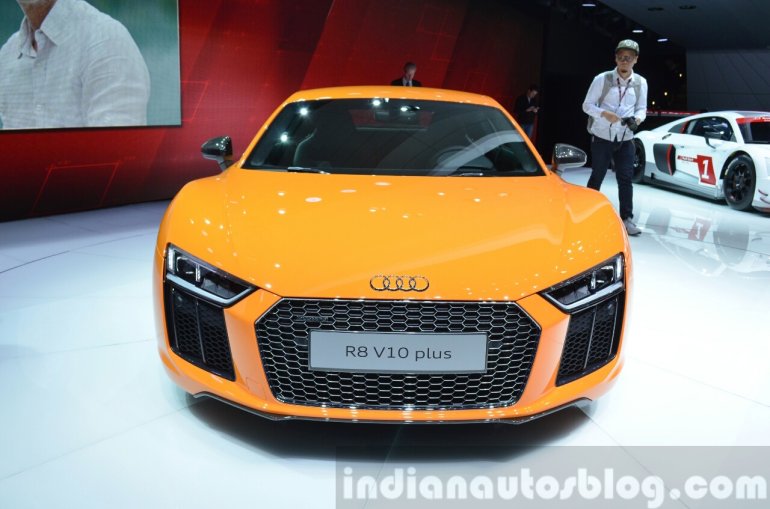 Engine choices for the sportscar is currently restricted to the 5.2-litre naturally aspirated V10. It's available in two states of tune: 540 hp and 610 hp, with the latter available in the R8 V10 plus variant. A 7-speed S-Tronic gearbox comes standard, and so does a newly developed Quattro AWD system.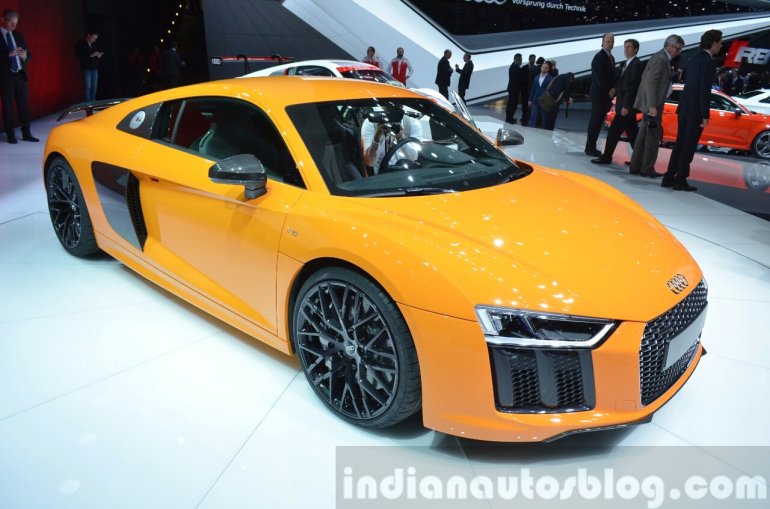 On the outside, the silhouette is identical, but the vehicle looks sharper, and a little more aggressive than before. The inclusion of LED headlamps helps its case even further. On the inside, the new R8 adopts the Audi TT's 'Virtual Cockpit' and a revamped cabin.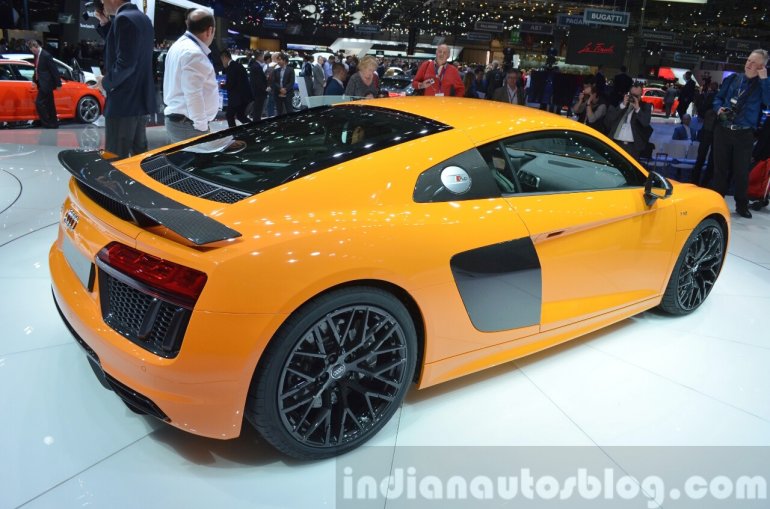 The vehicle will go on sale in Europe in summer this year with prices starting at EUR 165,000 for regular version, and EUR 187,400 for the V10 Plus.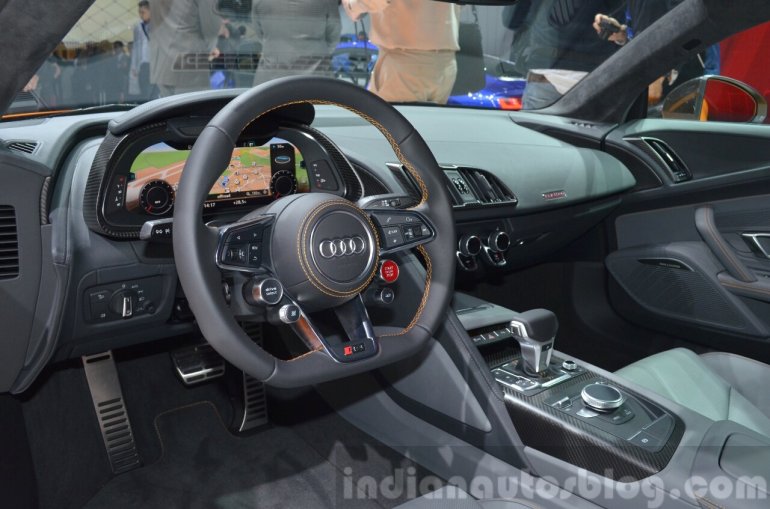 Audi has also revealed the LMS version which can produce up to 585 hp from the same engine. It has a fully lined floor and a conceptually integrated rear diffuser. The car has also lost 25 kg (1,225 kg) and its torsional stiffness is increased by 39 percent.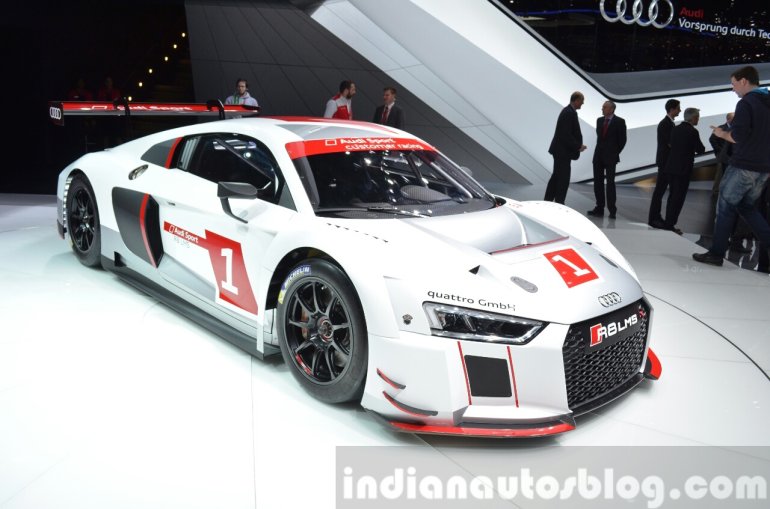 The weight loss was possible thanks to an "intelligent material mix of aluminium in the Audi Space Frame (ASF), a structural CFRP component and the steel roll cage," Audi said in its release.
You can read the full press release below the galleries.
2016 Audi R8 at the 2015 Geneva Motor Show - Image Gallery
2016 Audi R8 at the 2015 Geneva Motor Show - Press Release
[Can't read the document above? Head to Slideshare.]
Audi R8 LMS - Press Release
[Slideshare direct link]
[Live images from Facebook.com/GTBoard]