Flagship sedans are generally the halo cars for their parent brands. Mercedes has been developing its next generation S-Class for many years now which will feature some really interesting tech to be able to call itself the new flagship.
[can't see the video above? Head over to Youtube]
Since Audi's tagline is Vorsprung durch Technik (German for Progress through Technology), the Ingolstadt giant needs to be ahead of the curve in technology.
Audi plans to develop an autonomous driving system for the next generation Audi A8 sedan expected in 2016.
Two modules of this autonomous driving system were showcased at the 2013 Consumer Electronics Show -  Audi Piloted Driving and Traffic Jam assistant.
The Audi Piloted Driving system enables the car to a car drive itself into a parking garage, find a spot, and park itself without any driver intervention. To sweeten the deal, a smartphone app can call the car back to the owner for a pickup.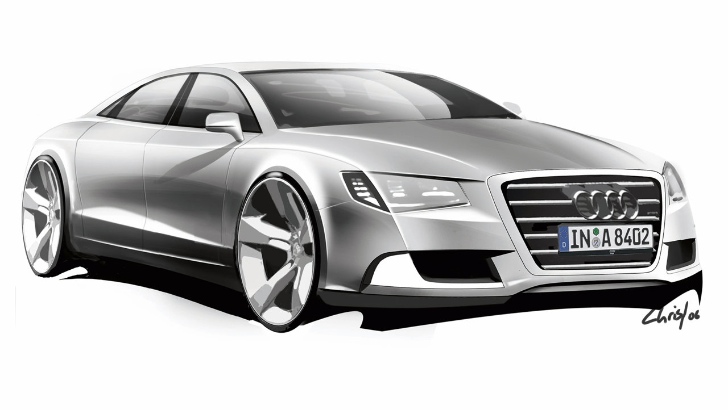 The Traffic Jam assistant uses two radar sensors, eight ultrasonic sensors and a wide-angle video camera to fully drive the car up to 60 km/h. The car can accelerate, brake, as well as steer all by its own.
Audi clarifies that it does not intend to replace the driver with this system but it plans to help the driver in stressful traffic jam situation.
[can't see the video above? Head over to Youtube]
The next generation Audi A8 is expected to ditch the all aluminum chassis in favor of "aluminum hybrid" that is a mixture of high strength steel and composite materials. As the new Audi Q7 will use copious amount of carbon fibre, expect the Audi A8 to follow suit.
The new A8 could move away from the FWD layout (MLB platform) to a RWD layout due to the new MSB platform underneath, making it the first Audi sedan to get a rear-wheel-drive layout after the world war. The new platform is developed by Porsche for the next generation Panamera and many Bentleys.
[Source: Auto-motor-und-sport.de]