Loses 120 kg in overall weight thanks to a new lightweight construction.
Here are the first live images of the 2016 Audi A4 which was announced last month with a new exterior and interior, and more fuel efficient engines. Seen here is the estate variant of the new A4 (Audi A4 Avant) with a 3.0-liter TDI V6 diesel engine, and Quattro AWD capability.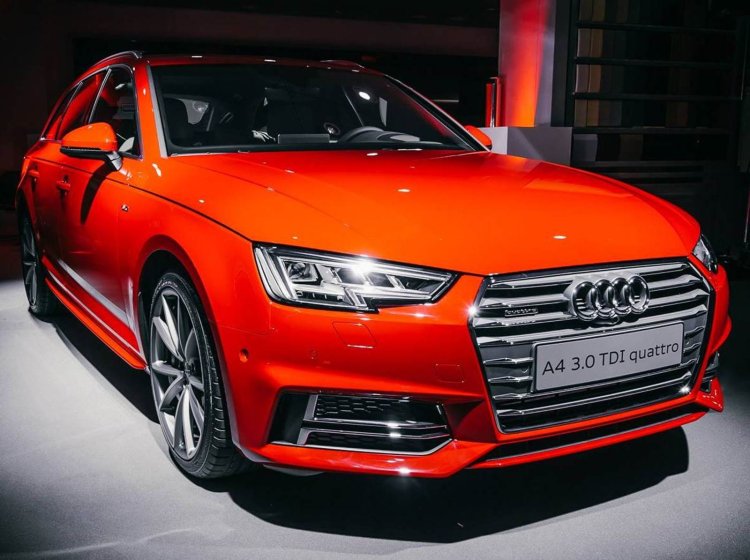 While its exterior design is more of an evolution from its predecessor, Audi claims the drag co-efficient has gone down to 0.23, leading to a 21 percent increase in fuel efficiency. The A4 here also sports the optional Matrix LED headlights with Dynamic Turn Signals, and LED taillights.
Audi claims weight savings of 120 kg, despite the new A4 being longer in overall length and wheelbase over the previous generation B8 model, thanks to the new underpinning MLB Platform. This has further enhanced legroom at the rear, says Audi. Speaking of the interior, the instrument cluster now gets a 12.3-inch LCD display and borrows the Group's Virtual Cockpit function, which is also seen on the new Audi TT and VW Passat.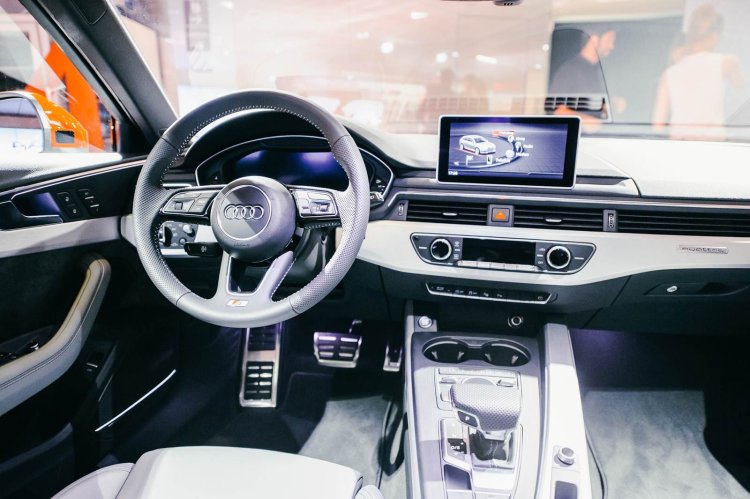 Audi has announced that the engine line-up of the new A4 will include new generation four-cylinder TFSI petrol motors and four- and six-cylinder diesel engines. The top-end 3.0-liter V6 TDI produces 272 hp, while even powerful Audi S4 and Audi RS4 variants are currently in the making, reportedly.
Also read: Audi considering more Avant models (estates) for Indian market – Report
The new A4 sedan is expected to launch in the Indian market early next year. Audi India's Aurangabad plant will continue assembling the sedan from CKD kits.
2016 Audi A4 - Live Image Gallery