Expected to make public debut at the 2015 Frankfurt Motor Show.
Alfa Romeo is expected reveal the 4-door Giulia (name unconfirmed) sedan on June 24 in Milan, as a successor to the 159. It will make its motor show debut at the 2015 Frankfurt Motor Show.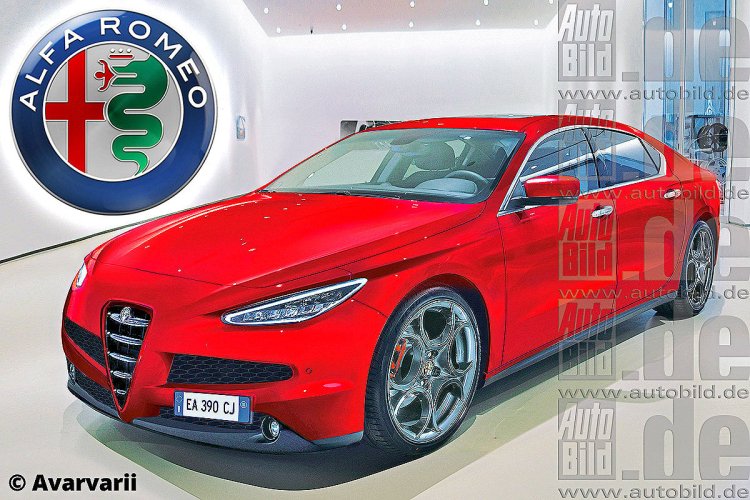 Autobild has come up with a render of the sedan, which depicts a familiar yet modern design. The front end is characterized by the large Alfa Romeo inverted triangle grille, minimalist front fascia and sleek headlamps.
The upcoming Alfa sedan will either be based on the Maserati Ghibli's platform, or Alfa Romeo's new Project Giorgio that will underpin the modern successor to the Spider. Fans will be delighted to know that the sedan will be a rear-wheel-drive car, promising spirited driving performance.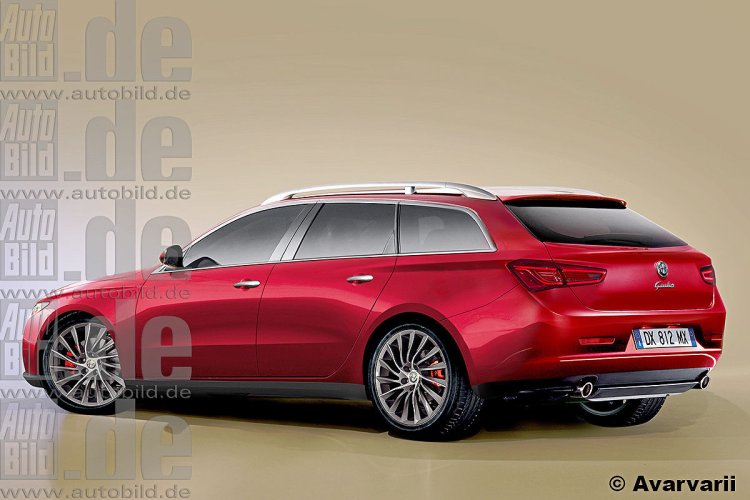 Engines under the hood will include turbocharged four cylinder petrol motors ranging between 150-240 hp and diesel engines. Top variants will draw power from a Ferrari-developed V6 twin turbo engine sourced from the Maserati Ghibli, which ranges between 330-410 PS. Transmission options may include a 6-speed manual and an 8-speed ZF automatic from the Ghibli. For certain markets, Alfa Romeo could offer a "Q4" AWD variant.
Alfa Romeo 4C - Image Gallery (Unrelated)
[Source: Autobild]