The BMW 3 Series rival initiates the brand's global relaunch.
The Alfa Romeo Giulia's exterior has been leaked through Facebook photos hours ahead of its official debut. The leaked images don't fully expose the new luxury sports sedan's exterior, but nevertheless provide a clear look at the rear and side profile. The car's Italian flair strongly distinguishes it from its main rivals, the BMW 3 Series, Audi A4 and the Mercedes C-Class.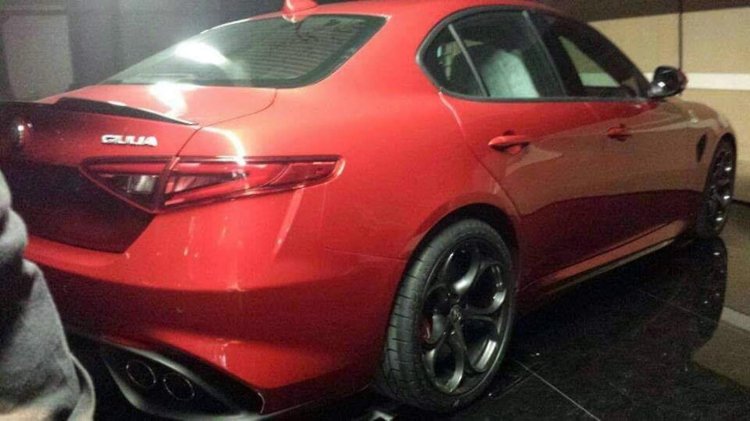 The two images most probably show the range-topping Giulia (QV) carrying a 3.0-litre twin-turbo V6 petrol engine developed by Ferrari. One can't but notice the car's large alloy wheels finished in black with red brake calipers, rear diffuser and dual twin-exhaust system.
According to news from last month, the Ferrari engine will produce 500 hp, and a 300 hp 1.8-litre twin-turbo four-cylinder petrol engine would also be listed, with both rear-wheel drive and four-wheel drive layouts rumoured. Full details are expected to be posted following the official unveiling which is to be held in Milan, Italy in a few hours.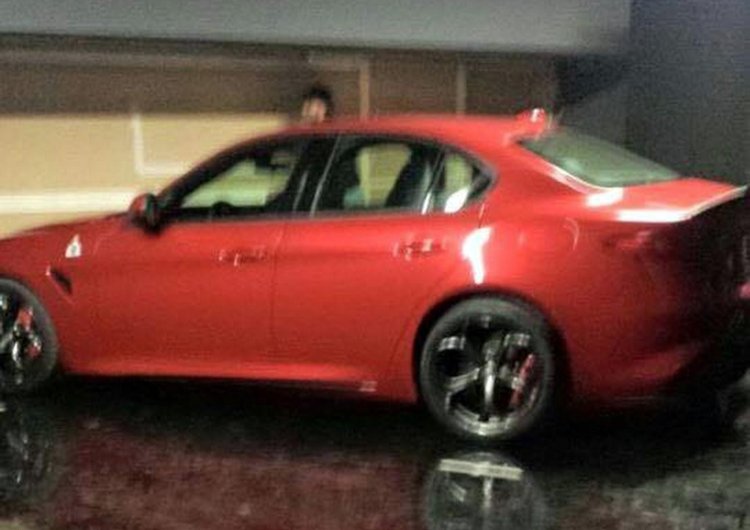 The Alfa Romeo Giulia will go on sale later this year in Europe, and in USA in Q1 2016. Like other current Alfa Romeos, it will also be a Made-in-Italy car.
[Image Source: Facebook]