Delivers a claimed fuel efficiency of 24.30 km/l.
Volkswagen has announced the 2015 VW Polo BlueMotion with the 1.0-litre TSI turbo petrol engine that further improves the fuel economy and reduces carbon emissions with extra modifications.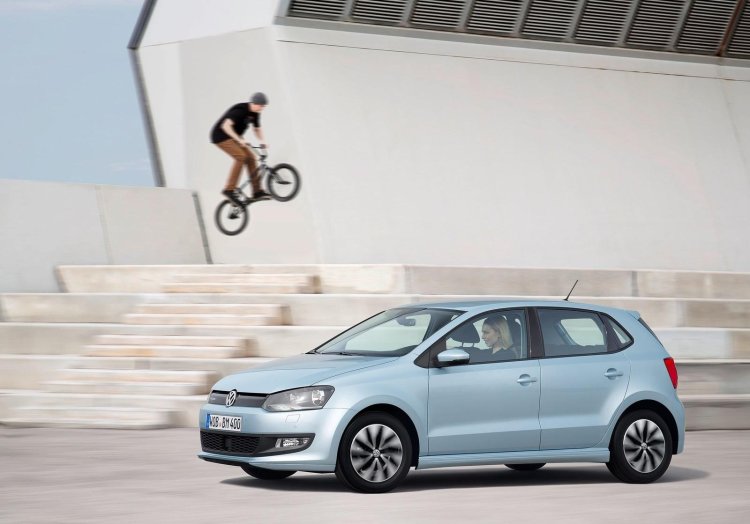 The Polo TSI BlueMotion is powered by the same 1.0-liter 3-cylinder turbocharged direct injection petrol engine found in the standard model, which outputs 95 PS and 160Nm of torque. With the added modifications that come with the "BlueMotion" nameplate, the car averages an impressive fuel economy of 4.1-liters/100km (24.39 km/l), which is 0.2-liters lower than the standard model, and emits only 94 g/km of CO2.
People who frequently speed on the Autobahn wouldn't have to worry about the fuel saving modifications, as the Polo TSI BlueMotion still hits a top speed of 190 km/h.
The efficiency enhancing measures include improved aerodynamics by covering up areas that cause drag, low rolling resistance tires, longer ratios for higher gears, lowered ride height, start/stop technology, regenerative braking, and a gear shifting indicator urging  the driver to shift at appropriate rpm.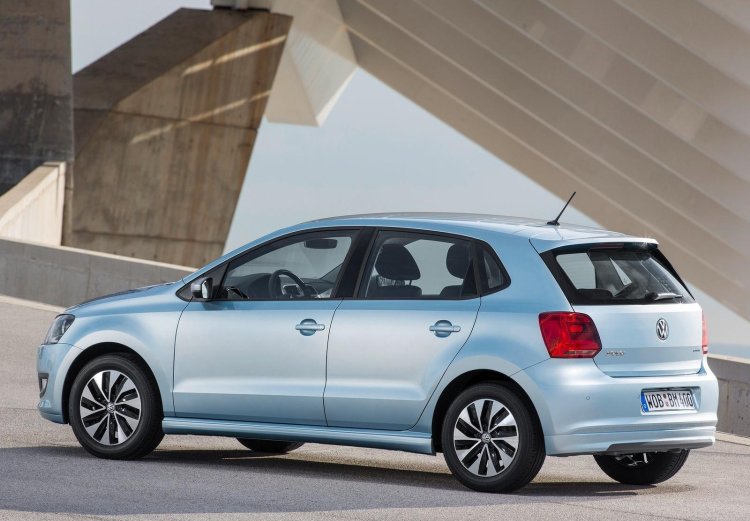 The Polo 1.0-liter TSI BlueMotion starts at USD 19,845 (around INR 12.2 Lakhs).
Read our review of the 2015 VW Polo 1.5L TDI
More details on the BlueMotion technology can be found in the press release embedded below the gallery.
2015 VW Polo 1.0L TSI - BlueMotion - Press Release
[Head to Slideshare if you can't view the press release.]