Volvo's first product based on its self-developed SPA (Scalable Product Architecture) will be a successor to the XC90 SUV. The second generation 2015 XC90 based on this platform will be unveiled towards the end of this year, and should enter markets like India next year.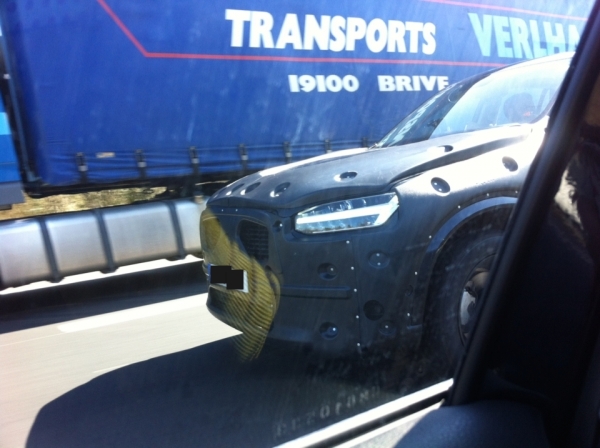 For the first time ever, a prototype wearing the production body, complete with actual production headlights and taillights, was caught on test in France by an Auto Plus reader.
The headlights with their T-shaped daytime running lights look exactly like those seen on the concept XC coupe which was shown at the Detroit Motor Show earlier this year.
The side profile suggests that the new XC90 will roughly sport the same dimensions as its predecessor. Inside though, the SUV will enjoy a thoroughly revised and modern interior. Volvo say that the interior of the Concept Estate (unveiled in Geneva last week) previews the interiors of future Volvos based on SPA.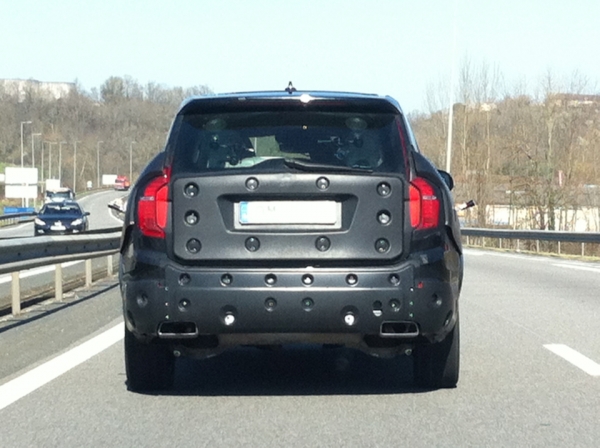 Power for the new XC90 will come only from turbocharged four-cylinder engines. In order to reduce emissions, Volvo announced that they will no longer use five-, six- or eight-cylinder engines. The company's new engine family, called Drive-E engines, claim to offer as much power as a higher displacement engine yet improved emissions and economy. A plug-in hybrid drivetrain is also in reckoning for the XC90.
[Images from Auto Plus]