The aging Volvo XC90 will get a successor in late 2014. While the SUV has not been caught road testing (Volvo is testing the mechanicals of the car on a hacked XC70 shell), images previewing the SUV's design were teased during the media presentation of the Volvo Concept Coupe in Gothenburg, Sweden.
Based on these presentation images, our design artist, Shoeb, rendered the production-ready 2015 XC90 which is expected within a year from now, and according to Auto Guide, Volvo will launch the car with conventional petrol and diesel engines (in-line four-cylinder layout), and a plug-in hybrid variant.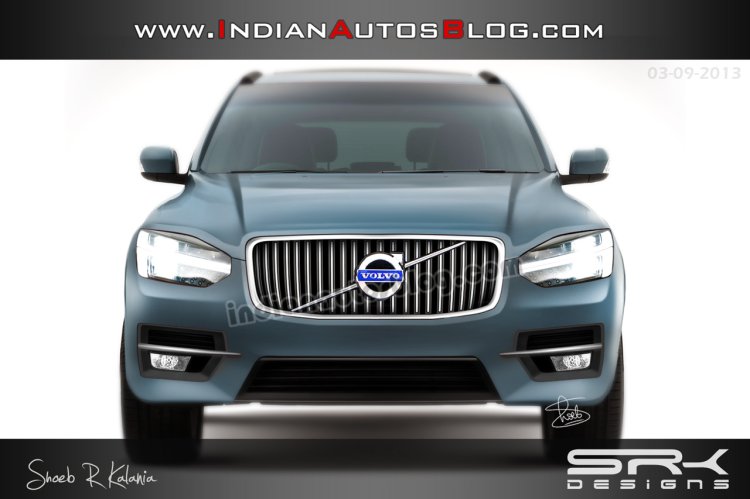 The Plug-in hybrid variant could be called 'Twin Engine', and will combine an electric motor with a turbocharged four-cylinder engine producing 300 hp, and churning 600 Nm of torque. This variant of the XC90 will provide "class-leading" efficiency, the report says. Volvo recently announced that by the end of this decade, all their cars would feature no more than four-cylinders, and that five- and six-cylinder engines would have no place in their lineup.
The new XC90 will be the first car to use the brand's new SPA (Scalable Platform Architecture) which would eventually underpin cars as small as the S60. Based on the presentation images, it seems that design inspiration for the SUV comes from the Concept Coupe, with the T-Shaped headlights and 'floating grille' layout.