The first pictures of the 2015 Volvo XC90 revealing the interior were released today, about three months ahead of its exterior unveiling in August. The XC90 is getting a full revamp, 12 years after the first generation model was introduced.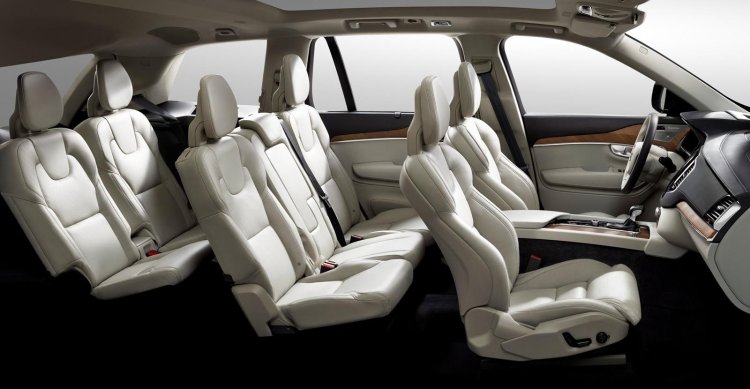 Volvo calls this the most luxurious interior it has ever designed. The cabin takes on a neat and simple interface with most of the common buttons substituted with a large centrally placed touch screen, mimicking the Tesla Model S.
The 2015 XC90 would launch with a seven-seat configuration and a gear lever made by Swedish glass maker Orrefors. The volume and start/stop switches and controls will be diamond-cut, details that would become the "jewels" in the interior, it said in a two-part press release today.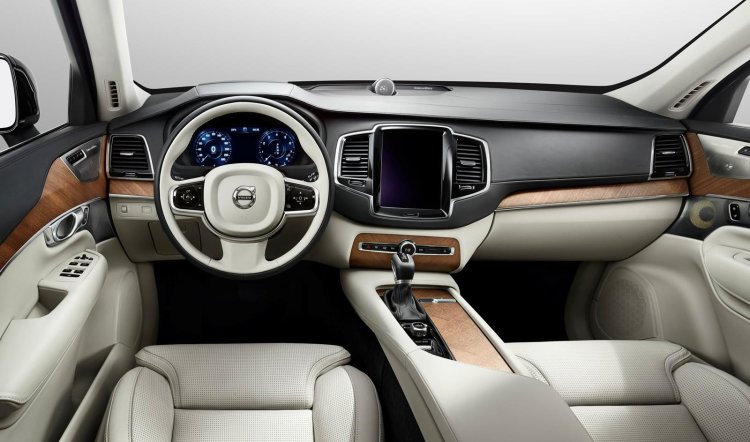 The XC90 has moved significantly upscale receiving leather upholstery and wood trim, aluminium accents, and a fully digitized instrument cluster. It is also provided with a four-zone climate control, voice-recognition, Apple's 'CarPlay' infotainment, and independent storage bins for all seven passengers.
The new XC90 will be manufactured starting sometime late this year or early next year in Sweden and is likely to be exported to India around mid-2015.
Peter Mertens, Senior Vice President Research and Development of Volvo Cars -
Our new interior architecture is pure and uncluttered, while still radiating the sophisticated confidence and formality that luxury SUV customers expect.
Volvo XC90 - Interiors revealed - Press Release
[Can't see the document above? Head to Slideshare]