Customer deliveries are yet to begin.
Volvo's Torslanda plant in Gothenburg, Sweden has started a third production shift to meet demand for the new 2015 XC90, the company said in a statement. Since online orders started on September 3, 2014, the Swedish car maker has received over 30,000 bookings from across the world. Alain Visser, Senior Vice President Marketing, Sales and Customer Service at Volvo Cars, said that "more than half of this year's total volume of the new XC90 has already been sold", even though deliveries of the SUV haven't started yet. Volvo expects to make 50,000 units of the second generation XC90 this year.
Build on its all-new SPA (Scalable Platform Architecture), the new XC90 is 125 kg lighter than its predecessor. To begin with, Volvo will offer three engine options on the new XC90 - two petrol and one diesel - all being four-cylinder units displacing 1,969 cc.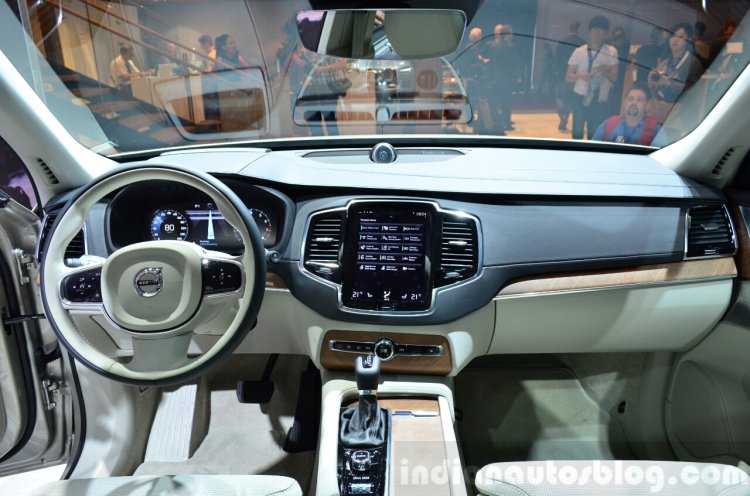 The range-topping Petrol T8, which is both turbocharged and supercharged, sets new benchmarks in the SUV segment with CO2 emissions of only 59 g/km and average fuel consumption of 40 km/l. Even prior to its launch, Volvo announced yesterday that this engine will be even more efficient on production cars with CO2 emissions of only 49 g/km.
Also read: Range-topping Volvo XC90 Excellence showcased at Auto Shanghai 2015
For the Indian market, Volvo will launch the new XC90 by the end of this year with the diesel engine being the motor of choice.