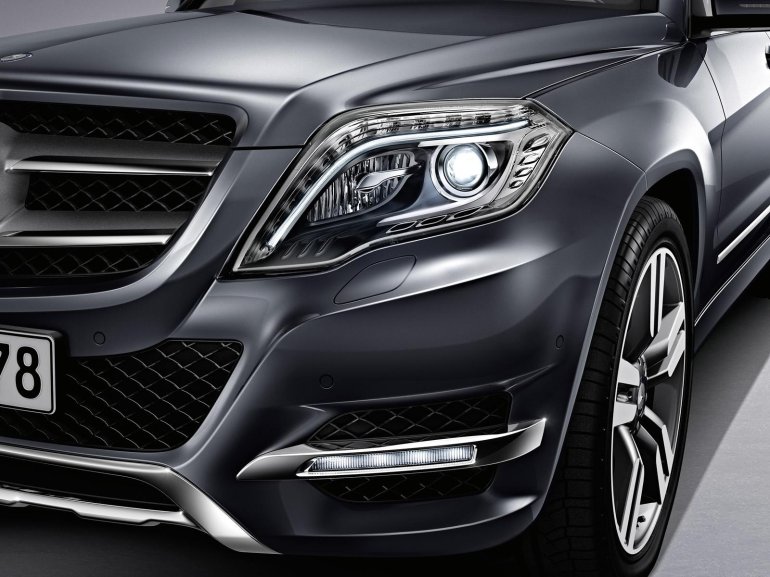 We at Indian Autos Blog have kept a tab on the next gen Mercedes GLK that is due in 2015, with the chief reason being that it will be manufactured in RHD configuration for the first time, and that means India would get the SUV, almost certainly 6-8 months into its global debut!
The GLK is the smallest SUV to bear the three pointed star badge and if the current penchant towards SUV's is to sustain, then the next generation model would become a cash cow for Mercedes, not only in India but throughout the world.
Caradvice.com.au reports that the 2015 Mercedes GLK Class would not be blessed by the firm's performance arm AMG. The decision was a result of AMG officials thinking that it would dilute the brand image that AMG stands for.
Mr. Tobias Moers, AMG's vehicle development director says "Right now we don't see that market. Maybe we will change our mind, but right now we don't see a marketing approach for that. Maybe there will be a change in market when the Porsche [Macan] comes up, but right now, no."
AMG feels that a lot of development cost would be incurred to make a real GLK AMG, any halfhearted attempt would end up diluting the image.
The present GLK doesn't have the flagship AMG variant and is available only in LHD and all-wheel drive configuration. However, the next gen model would be available in RHD as well as rear wheel drive specifications. The donor platform would be that of the next gen C Class, due in early 2014.
The arrival of the compact GLA Class and the next gen GLK Class would complete Mercedes' SUV lineup with presence in all important segments.
[Source: Caradvice.com.au]