Facelifts of the 2015 Mercedes CLS (C218) and CLS Shooting Brake (X218) are scheduled to premiere at the Goodwood Festival Of Speed (27th of June) as per reports.
A report on MB Passion says the new CLS facelift will get the 9G-Tronic transmission, tested out on select E-Class variants in the German market last year, almost across its entire engine lineup. The exceptions will use the current seven-speed transmission.
Only the 4MATIC (all-wheel drive) and CLS AMG variants would stick with the 7G-Tronic, the report says, as the 9G-Tronic is yet to be integrated with the all wheel drive system.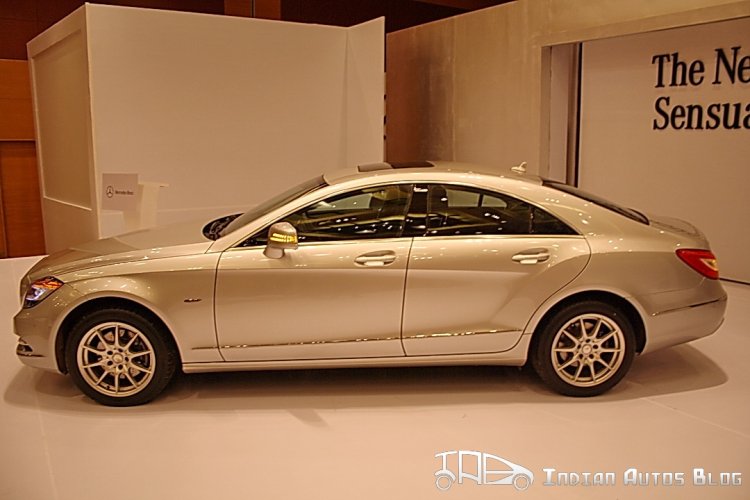 The upgraded gearbox would give the CLS marginally improved acceleration and significantly better fuel economy, the report reads.
The other change here is that the naturally aspirated 3.5-liter V6 engine is going away, and in place comes a twin-turbo 3.0-liter V6 with 333 hp and 480 Nm.
The CLS will world premiere the brand's LED Multi-Beam headlamps which feature 36 LED bulbs per headlamp, 24 of which move independently distributing light according to the road conditions. Two stereo cameras on the windshield provide inputs to an electronic control module that actuates the bulbs. This system is comparable to Audi's Matrix LED lighting that permits the driver to use high-beam illumination without blinding oncoming traffic.
Mercedes India introduced the current generation CLS in September 2011. The facelift is expected to launch locally in the early part of 2015, as availability and homologation take time, and MB India are on an aggressive launch cadence for the rest of the 2014 lining up the GLA, CLA45 AMG and several variant extensions.
[Source - MBPassion.de]