In a recent interview, Prof. Dr. Thomas Weber, Member of the Board of Management of Daimler AG responsible for Group Research & Mercedes-Benz Cars Development, confirmed that the company would develop a long wheelbase (LWB) variant of the new C Class exclusively for the Chinese market.
That got our render artist, Shoeb, to work on the stretched C Class over breakfast today, and here is the image.
The C Class LWB will continue to use the aluminium hybrid construction as the regular model. While we don't know the exact increase in length, it shouldn't be over 8-10 cm. The liberated space will go towards enhancing the rear seat legroom of the car.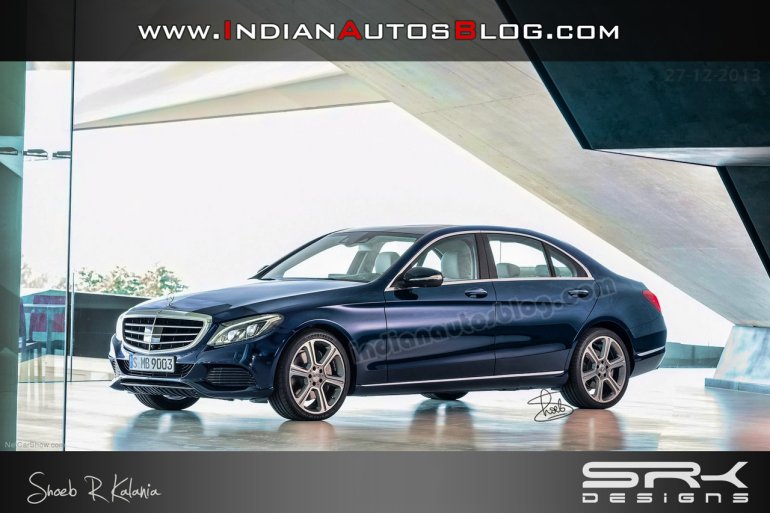 Production of the car is set to commence in China later next year, and the C Class LWB will go up against rivals such as the Audi A4 L, BMW 3 Series Li and Volvo S60 L.
Dr. Weber earlier stated that it would take lesser time to manufacture a new C Class thanks to new production methods the company had developed.
European deliveries of the new C Class will commence in March next year, while pre-bookings are underway. To begin with, Mercedes has announced three engine options for the car.
The public debut of the new C Class will take place in mid-January next year at the Detroit Motor Show.