The 2015 Mercedes C Class has started its intense testing phase and the fully disguised test mules are being spotted across Europe on a regular basis.
[Can't watch the video? Head to Youtube]
Here is a video footage of the next gen C Class testing on the highway. The current C Class desperately needs a successor and from the spy video it appears that the next gen luxury car looks the part.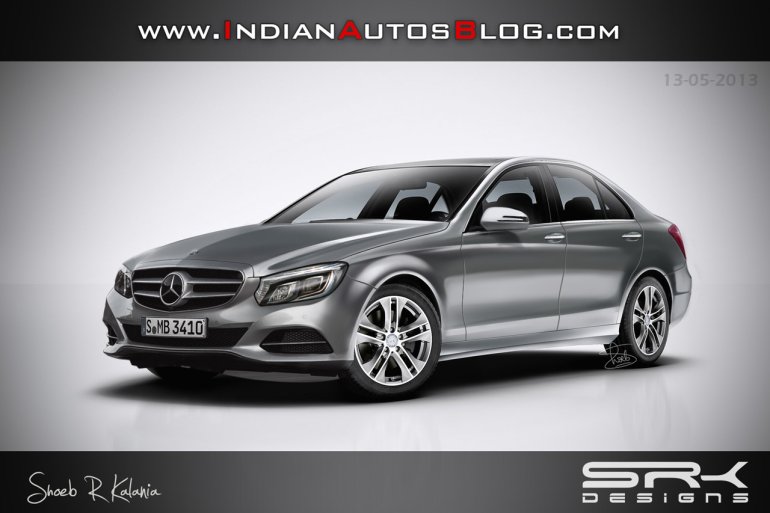 Regular Indian Autos Blog readers would have got an idea of how the car looks like, thanks to our in-house manipulator's rendering. To begin with, the new C would look like a downsized S Class. The curvacious roofline, a slightly tapering boot relates it to the flagship saloon.
Based on the new MRA (Modular Rear wheel drive Architecture) platform, the new C is a whole new animal. Apart from a refreshing design the car is expected to come packed with numerous technologies that are borrowed from the S Class.
An array of petrol and diesel engines would be on offer. There are speculations that the entry level diesel variant could make use of Renault's 1.5 DCi engine.
With the BMW 3 Series and Audi A4 steeling the limelight in the voluminous segment, the new C Class has a big task of snatching back the segment leadership.
The car will make its debut sometime next year.