Features a less-aggressive styling and wider array of creature comforts.
When Mahindra first introduced the XUV500 (pronounced as XUV 5 "double oh"), it was seen as an ambitious step by a company that had no experience in making a premium, monocoque SUV worthy of commanding a price tag of around INR 15 Lakh. Yet, Mahindra couldn't care less about what skeptics said, and launched it in 2011.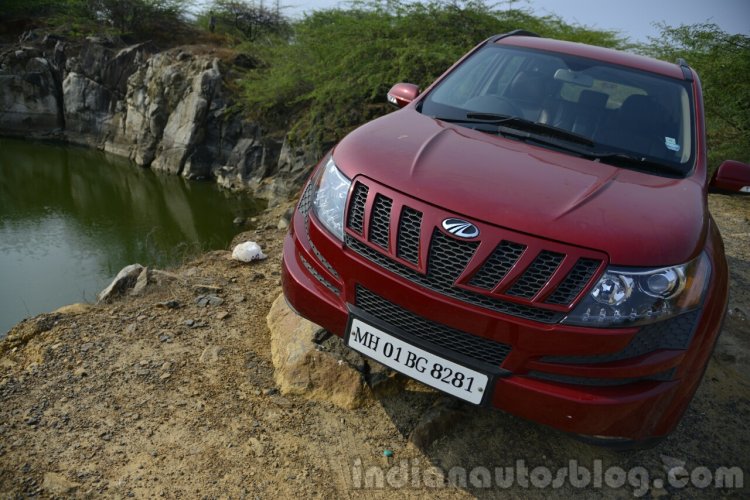 And, like the Mahindra Scorpio, the Mahindra XUV500 was welcomed with open arms by the Indian market, thanks to its bold styling, good road presence, lengthy equipment list and a fairly powerful diesel engine.
However, the 2011 Mahindra XUV500 did have its fair share of niggles that affected overall drivability. Despite its resounding success, Mahindra did keep a close ear on customer feedback, and mechanically updated the Mahindra XUV500 in mid-2013, proudly boasting it as a 'zero-defect' vehicle. While engineers did iron out some of the major issues that plagued the older model, it didn't add enough weight to support the company's "zero-defect" claim.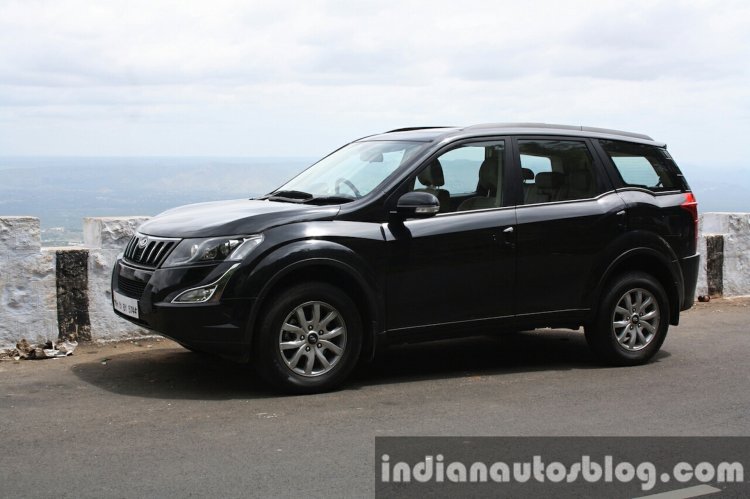 With compact SUVs eating into the XUV500's customer base, Mahindra wanted to lure prospective customers into shelling the extra Lakhs for the flagship mid-size SUV. So this year, they launched the first comprehensive facelift for the XUV500, dubbing it as the "New Age" XUV500. It features an updated styling, even longer equipment list, increased focus towards occupant safety and claimed improvements to its overall drivability, thus making it a tempting prospect at first glance.
But is the New Age XUV500 compelling enough to part an extra few Lakhs over a fully loaded, easier-to-drive compact SUV? Let's find out...
Exterior Styling and Features: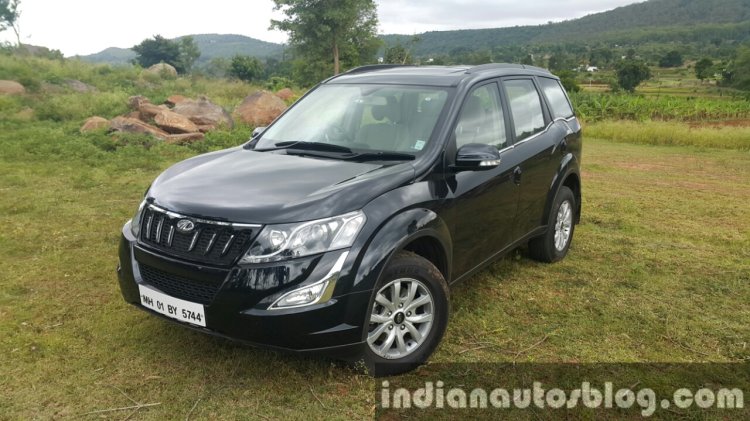 Being a mid-cycle refresh, Mahindra hasn't messed around the basic design formula of the car; it retains the good road presence, over-sculpted styling and "cheetah-inspired" design elements. However, designers have managed to dial down the aggression for a more-mature and cleaner look.
Majority of the attributed changes are concentrated up front. The most noticeable of them all is under the headlamp, where it replaces the aggressive faux intake whisker for a simple "L-Shaped" chrome element that houses the re-positioned foglamps. This particular re-styling comes with mixed opinions; although it lends a simpler look to the fascia, designers may have been a bit too generous with the amount of chrome.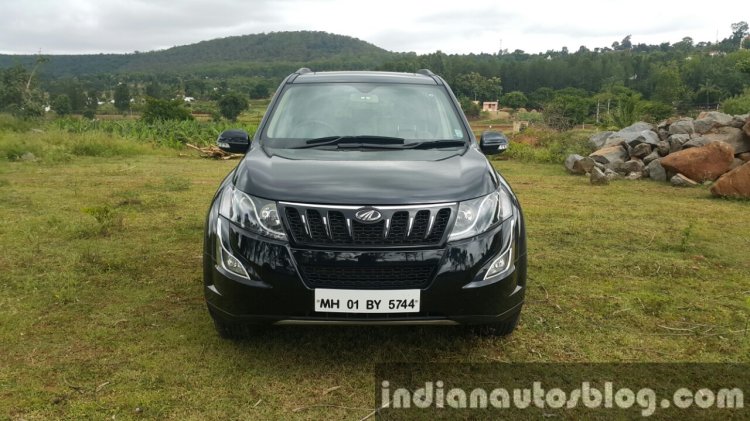 The engine hood is now cleaner, and has two sculpted bulges on either side, which make the front end look a bit higher when viewing from the side. Opening the hood is an easier affair now as Mahindra have equipped pneumatic struts (top-end model only).
Unlike the body-colored grille of the outgoing model, the facelifted XUV500 features an updated black "teeth" grille with floating chrome details, which adds necessary aggression to the cleaner front-end. It is flanked by a pair of familiar large projector headlamps with clear lens indicators, and a small nameplate embossed on the cluster.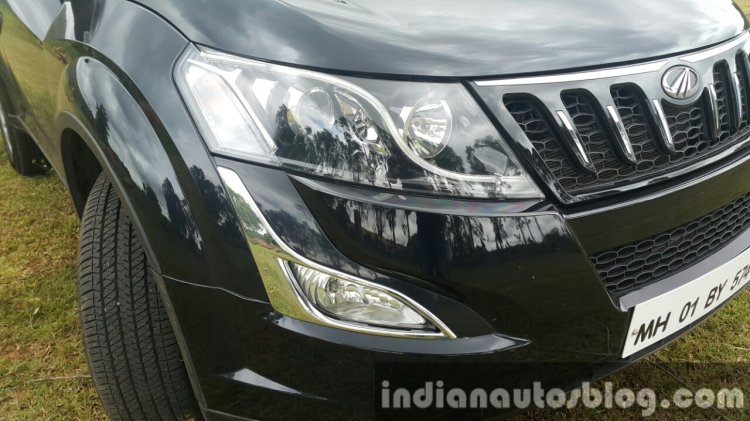 They also sport squiggly LED pilot lamps that are easily mistaken as LED daytime running lights. However, they do not blend in with the angular design of the headlamps, and look a bit too after-market(ish) for our taste.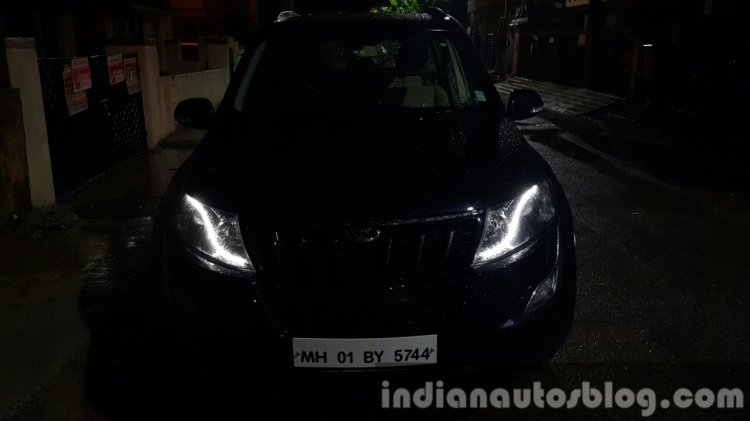 Coming to the side profile, the Mahindra XUV500 retains the over-sculpted body panels, particularly the front wing and rear haunch, which claim to be inspired by a "pouncing cheetah". The only changes brought about by the facelift are a chrome window underlining and new 17-inch alloy rims. The identical ORVMs now feature puddle lights that project the XUV500 logo on the ground.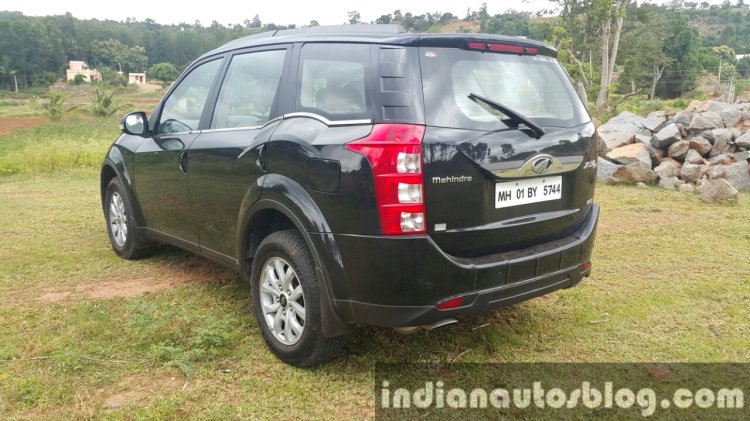 Like the side, its rear-end also sports minimal changes. The 'Mahindra' and 'XUV500' badges have been pushed up, while the chrome garnish above the registration plate has been enlarged and boldened. Gone are the tacky tribal etching on the clear portions of both taillamps, although it is still present on the uppermost red portion.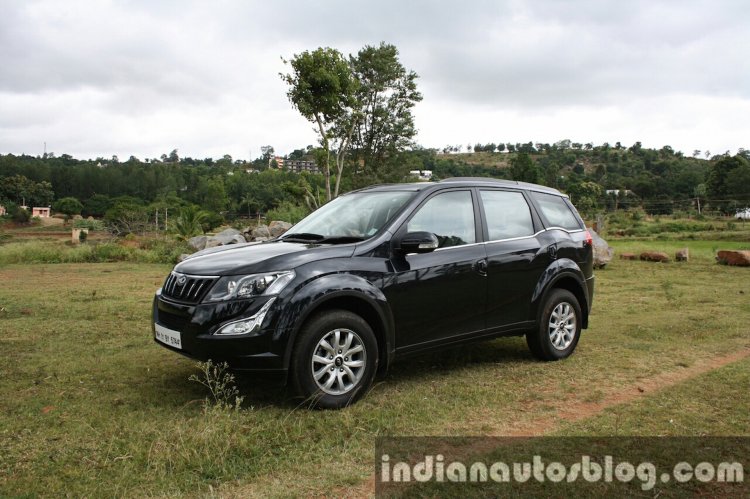 Overall, the exterior styling of the Mahindra "New Age" XUV500 has matured, while keeping the basic "cheetah-inspired" styling intact. It continues to be Mahindra's boldest design statement yet.
Interior Styling, Space and Build Quality: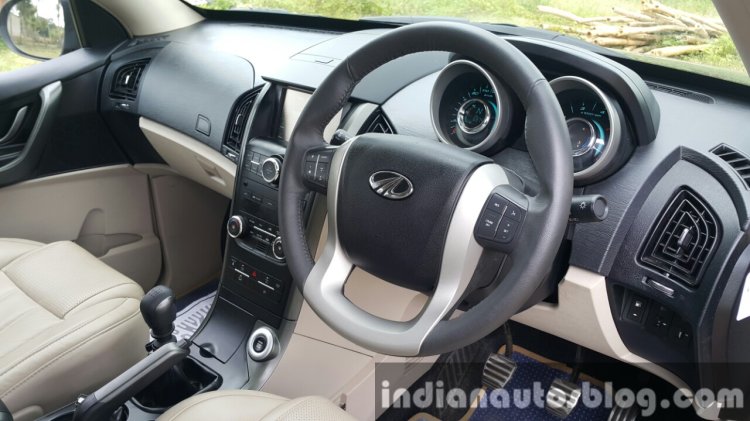 Unlike the exterior, Mahindra have kept the overall interior design of the XUV500 intact. However, the dual-tone color combination has been changed from black/brown to black/beige, which endows a premium impression upon first glance.
In the flowing center console, Mahindra have replaced the cheap-looking, reflective wood trim in the center console for a simple black plastic trim with dull grey surrounds. While the plastic black trim compliments the new dual tone color combination, it easily gets messed up with fingerprint smudges.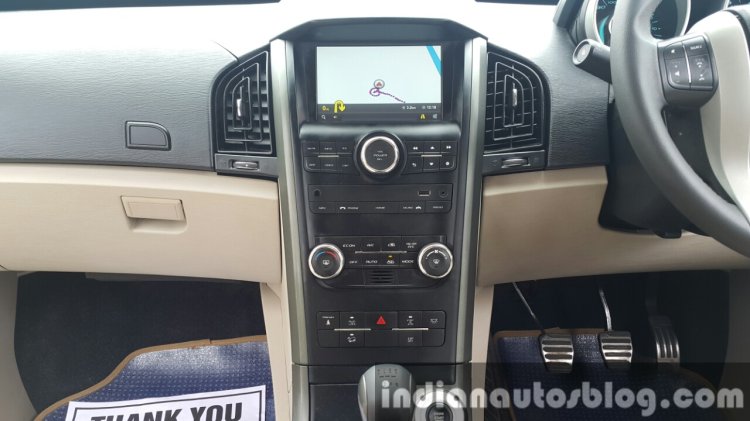 Mahindra has slightly improved the build quality of the interior with new materials. But it's hard to shake off the feeling that the interior is still not put together very well. Even at idling rpm, some panels do tend to rattle, although it's not as irritating as the pre-facelift XUV500.
One peculiar aspect we noticed is that when the clutch pedal is pressed while turning the steering wheel, the steering rack can be felt rolling against your left leg. While it's not obtrusive to the driver, such an aspect does question Mahindra's attention to finer details.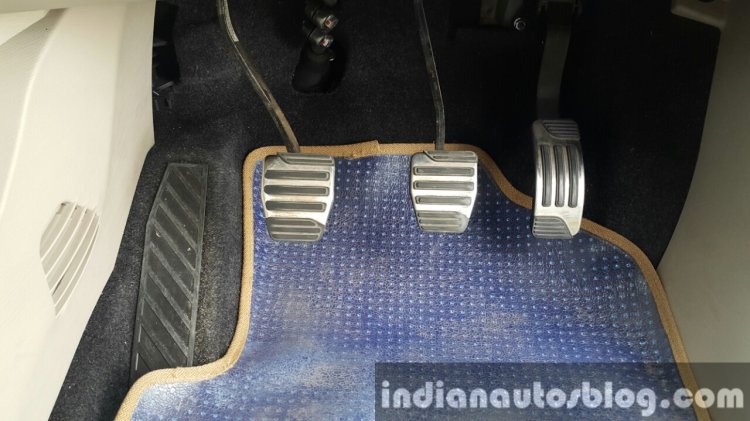 As for occupant comfort, the leather seats in the W10 trim are supple and adequately comfortable. The driver's seat is power-adjustable in 6 different ways, which helps fine-tune the driving position. For added comfort, it comes with a sliding central armrest, beneath which it has two storage spaces.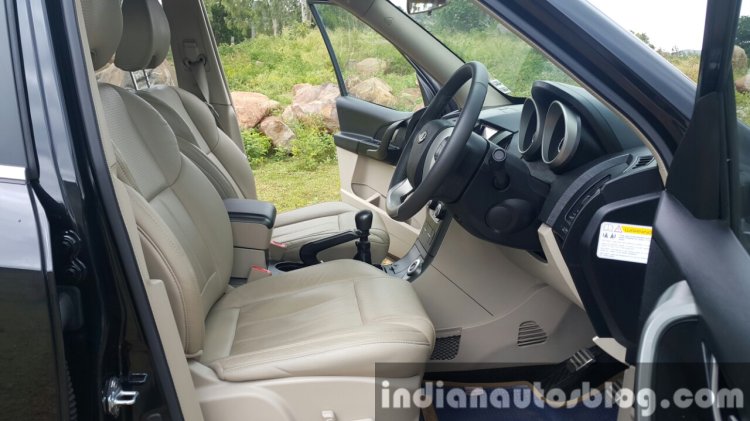 In the second row, there's enough room for a tall passenger to stretch around, and the backrest is adjustable for increased comfort. The seats split 60:40, where the smaller one only tumbles forward for access to the third row. Like the seats across the front two rows, third-row passengers get supple leather seats, although it cannot accommodate a tall adult in the utmost comfort.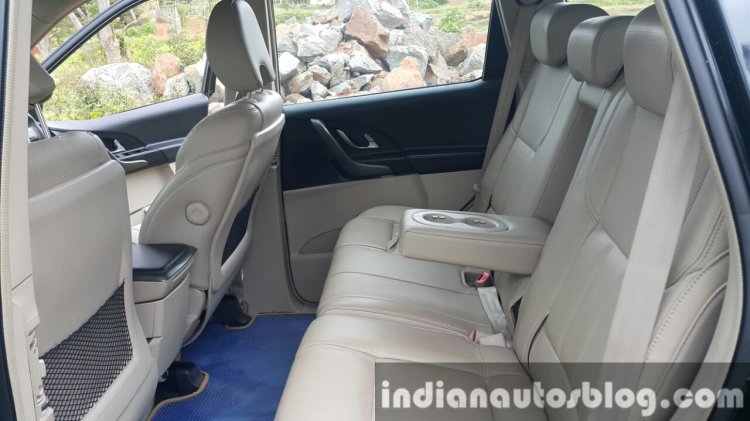 With the third-row seats up, the resulting 96 liter boot space is scant. So, if you're off to do your monthly shopping, try not to invite more than four people to come along, as folding the third row seats leave a cavernous 702-litre boot volume to make use of.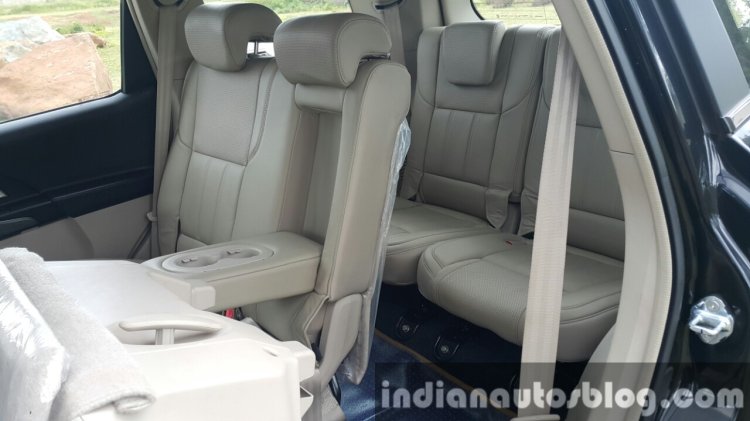 To sum it up, Mahindra has made some tweaks to the build quality and comfort quotient of the XUV500's interior, which further improves its premium status in the market and highway drivability. Although it does leave something to be desired, the New Age XUV500 still has the best interior produced by Mahindra yet, which is fitting for their flagship product.
And if the build quality doesn't impress you, its extensive feature list will. Speaking of which...
Interior Features: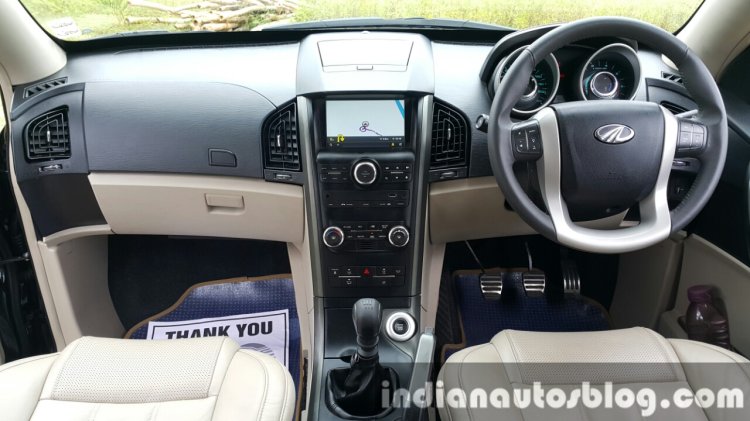 Our review vehicle was the range-topping 2015 Mahindra XUV500 W10 AWD variant, which is packed to the gills with premium equipment.
Taking the center stage is an all new 7-inch ICE infotainment touchscreen display, which is a major departure from the previous unit. Touch feedback is very responsive and light, while the menus are easy to navigate. Thanks to the good brightness and contrast levels, colors in the screen don't look washed out under direct sunlight. It's definitely a remarkable improvement over the previous infotainment system.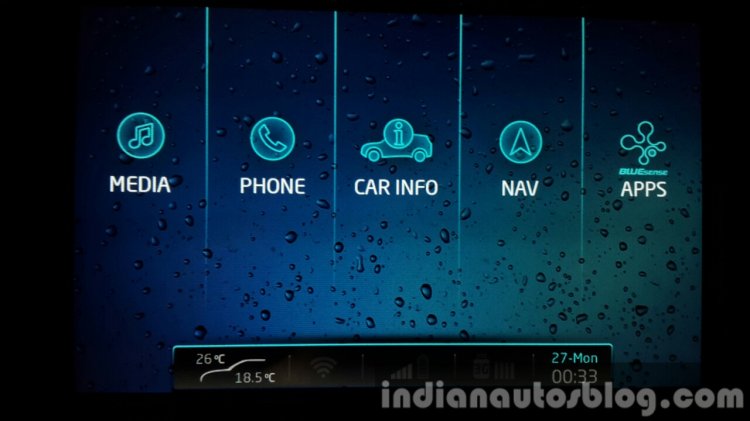 The Bluetooth connectivity worked with no hiccups, and streamed music from any smartphone without any interruptions or sound distortion. It also syncs to your contact list and, apart from the telephony feature, can also read your SMS out loud.
The onboard MapMyIndia navigation was a joy to use. Although there were occasional lags, it accurately displays POIs (Places of Interests), and nearest fuel stations, which could be helpful if you're visiting a new town/city. Adjusting the HVAC controls brings up a sub-menu that doesn't overlap the navigation screen, unlike the outgoing model.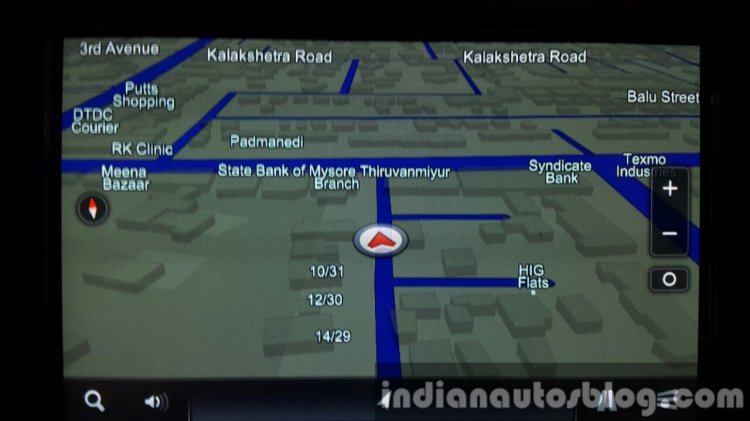 Another interesting feature integrated in the infotainment system is "Car Info", which displays vital car information like average fuel consumption, tire pressure via the standard TPMS, vehicle alerts and service info.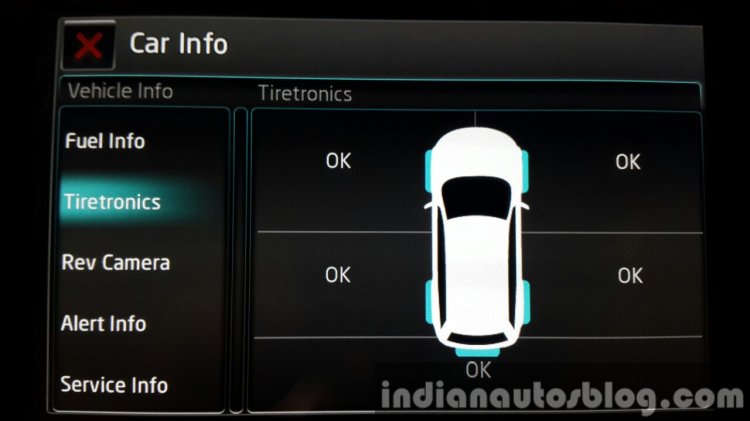 While it's good that such info can be accessed from the infotainment system, we would've preferred it to be displayed via an MID in the instrument cluster. I, for one, like to keep track of the fuel consumption during long highway drives, and it's cumbersome (if not recommended) to take your eyes off the road for seconds longer to navigate to the "Fuel Info" in the infotainment system.
Given that the view towards the back is limited, the W10 variant features a reverse parking camera paired with ultrasonic sensors that were helpful in backing-up the large XUV500 against nearby objects. The viewfinder was clear and had dynamic guide lines, which could be a relief for customers upgrading from small hatchbacks.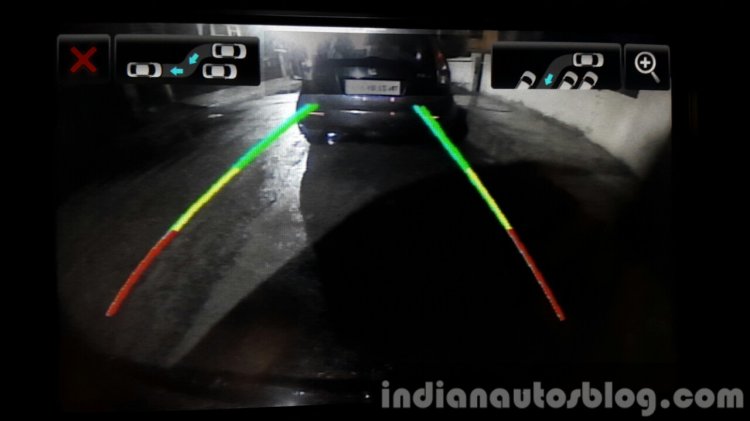 The test unit featured keyless entry paired with a Start/Stop button that worked seamlessly without the key being taken out of the pocket. Located at the lower right side of the center console, the start/stop button is a welcome addition to the XUV500. Note that the engine only roars to life if the clutch is pressed.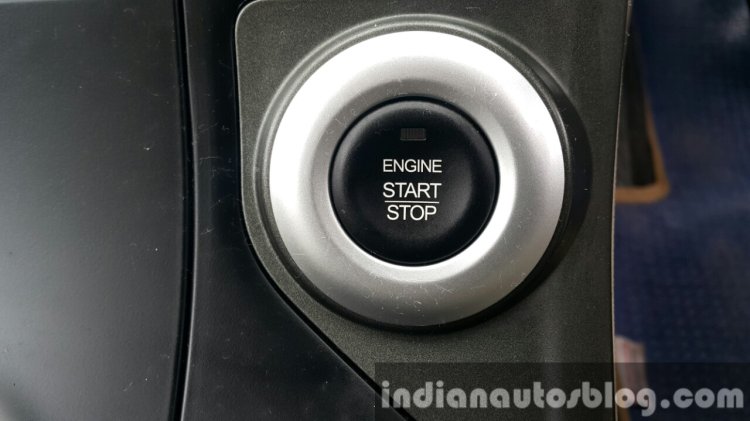 Mahindra has replaced the red and white backlighting in the previous model to an Icy Blue color. Along with the instrument dials and interior buttons, it also comes equipped with an Icy Blue ambient lighting, which looks quite fancy during the night, and adds a sense of calmness to the cabin.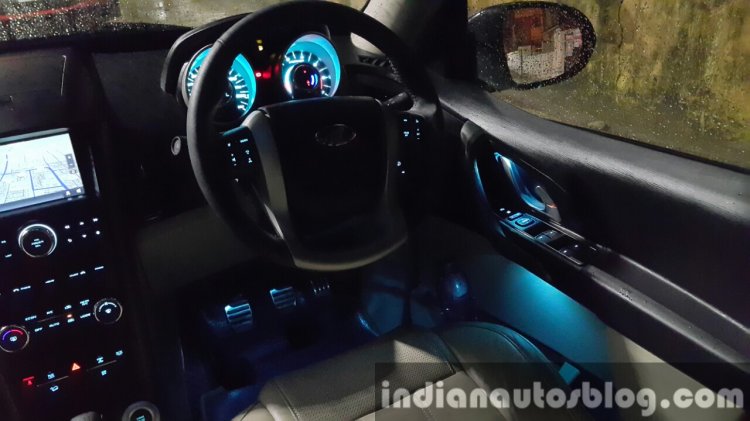 For an airy feeling in the front row, it features a single sunroof with anti-pinch function as standard. Although the tropical hot temperatures of Chennai (where we tested) wouldn't force anybody to slide it open, having a sunroof is always a good bragging right when comparing against other SUVS under 20 Lakhs.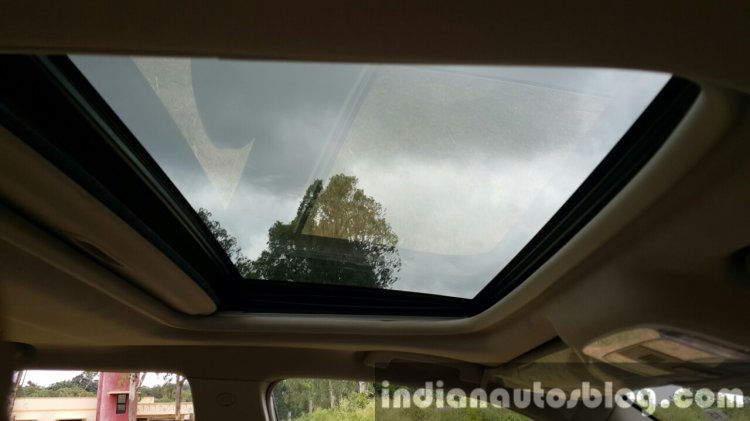 The Auto HVAC (heating, ventilating, and air conditioning) system worked flawlessly in the new XUV500. Despite the hot temperatures, it managed to cool the entire cabin within a short span of time, thanks to the many HVAC vents scattered across the three rows.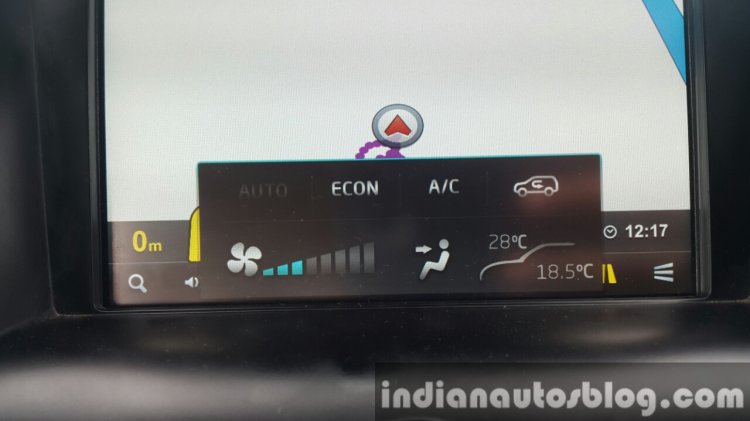 Other features equipped include cruise control, auto headlamps, rain-sensing wipers, power-foldable ORVMs, and a pair of illuminated scuff plates on both sides.
To put it briefly, the Mahindra New Age XUV500 banks on creature comforts and an extensive equipment list to lure customers from rivals. The W10 AWD variant comes brimming with so many features that are only seen in range-topping variants of European luxury SUVs. And it costs less than 20 Lakhs!
Engine Performance and Characteristics: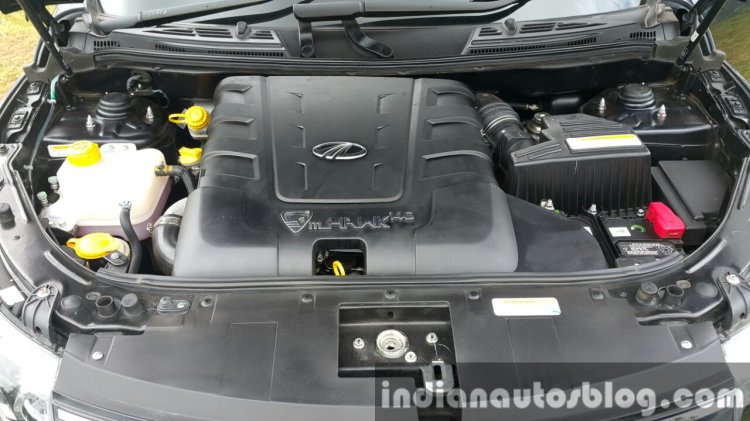 The Mahindra "New Age"  XUV500 is powered by the same transverse-mounted 2.2-liter mHawk 140 diesel engine that makes 140 bhp at 3,750 rpm and 330 Nm of torque at 1,600-2,800 rpm. The company claims to have improved the powertrain's driveability, and fitted it with a Brake Energy Recuperation system for increased fuel efficiency.
The 2.2-liter mHawk unit is one of the strongest points of the XUV500. Torque delivery is relatively linear across the rev range, with a peak torque of 330 Nm kicking in at a low 1600 rpm. Before the VGT turbo kicks in, it doesn't feel sluggish, and overtaking maneuvers can be performed with utmost ease once it enters the mid-rev range.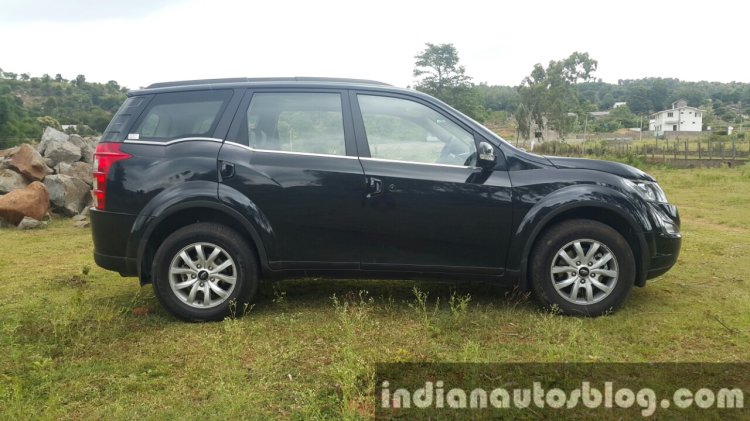 However, while the diesel engine likes to play along with the enthusiastic driver, the 6-speed manual gearbox doesn't. It has a long throw and rough gear-slotting, and should be to be treated gently for smoother shifts. So if you're off for spirited driving around hills or performing a quick overtake, the gearbox is just going to disappoint.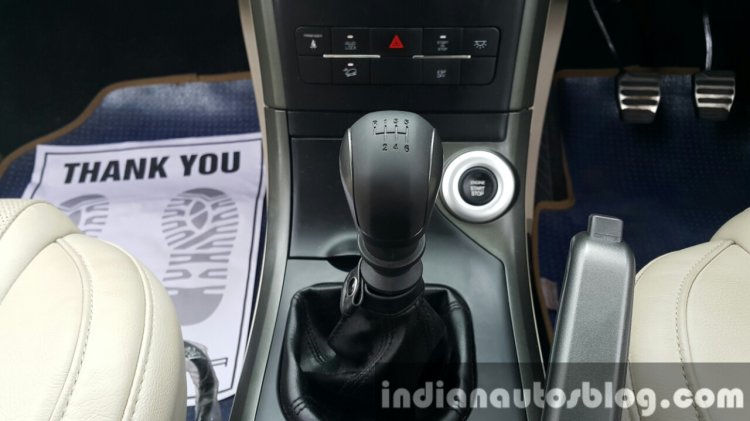 That being said, the engine and gearbox combo are at home on an expressway/highway. With a long 6th gear ratio, the powertrain can stretch its legs on an empty highway and easily reach a top speed of 165 km/h without breaking a sweat.
Clutch pedal feel is on the lighter side, improving its city drivability. But the pedal has a long travel with a high clutch biting point, which could prove to be a bane in start/stop traffic. Either way, it's something to get easily used to once you're acquainted with the XUV500 for a few days.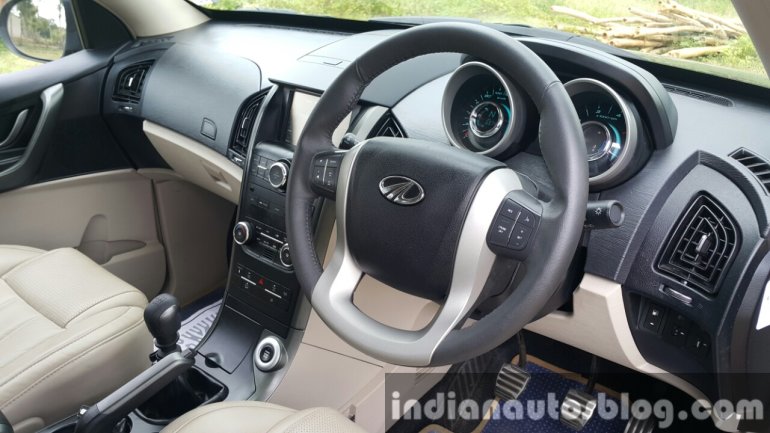 As for noise levels, the Mahindra New Age XUV500 doesn't disappoint, and it is still the most refined and least noisy SUV in Mahindra's product range. Although the characteristic diesel rumble can be heard from inside, noise levels are kept in check for a refined driving experience.
Fuel Efficiency: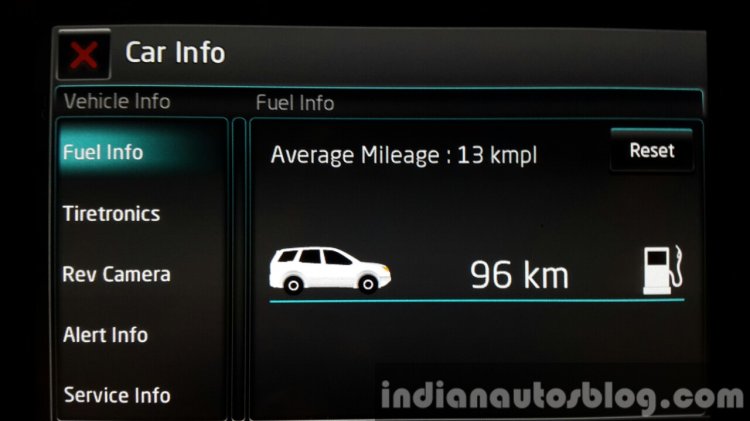 Mahindra has equipped the facelifted XUV500 with a Brake Energy Recuperation System and an updated ECU, which brought up the fuel consumption figure from 15.1 km/L to 16 km/L (ARAI-certified).
Realistically, we registered an average fuel consumption of 12.6 km/L, which is quite satisfactory for a large and heavy SUV, given that it combines figures observed during stop-start traffic, high-speed runs on expressways, hill climbing, and relaxed highway cruising.
Ride Quality, Handling, Steering and Braking: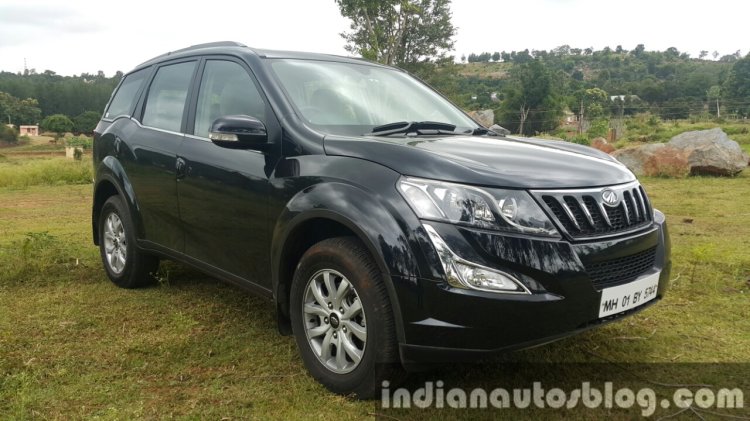 Being the first monocoque-based SUV from Mahindra, the ride quality is bound to be remarkably different to its ladder-frame-based brothers. Mahindra claims to have made suspension optimizations for the New Age XUV500, which has translated to a better ride quality.
The Mahindra XUV500 does a very good job of ironing out most potholes with minimal thuds, which instills confidence in the SUV's independent suspension system. Otherwise, on smoothly paved roads, it offers a pliant ride quality that wouldn't have anybody complaining.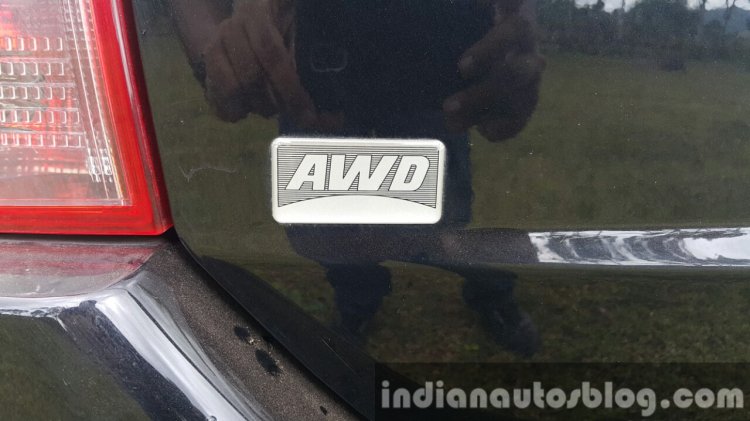 In the handling department, the XUV500 is - surprisingly - well composed, despite the heavy gross weight of 2,510 kg. With a standard AWD system (W8 and W10 trims) and an updated electronic stability program (ESP 9), the XUV500 managed to keep itself inline when we threw corners at it. Further strengthening its handling quotient is the monocoque construction and track width, which keeps body roll and heave to a minimum.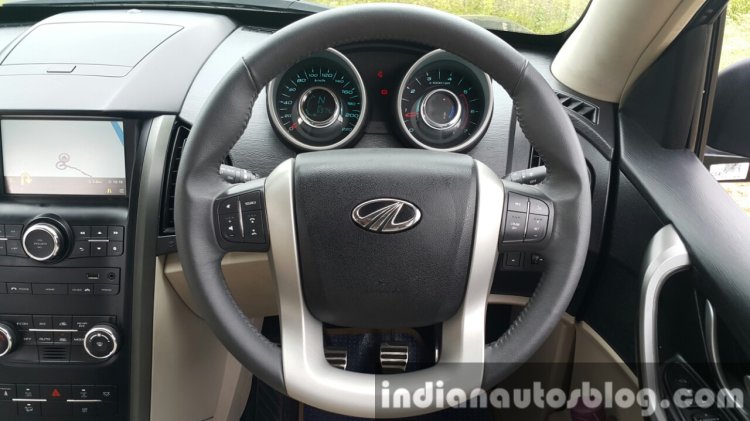 The XUV500's EPS steering is suitably adaptive to the driver's requirement. In city traffic, the steering is adequately light for quick turns and maneuvers, and adds enough weight during highway drives. Around corners, the steering feel is not as direct as a good'ol hydraulic system, but it does return little feedback to give the driver a fair idea of the corner and road quality.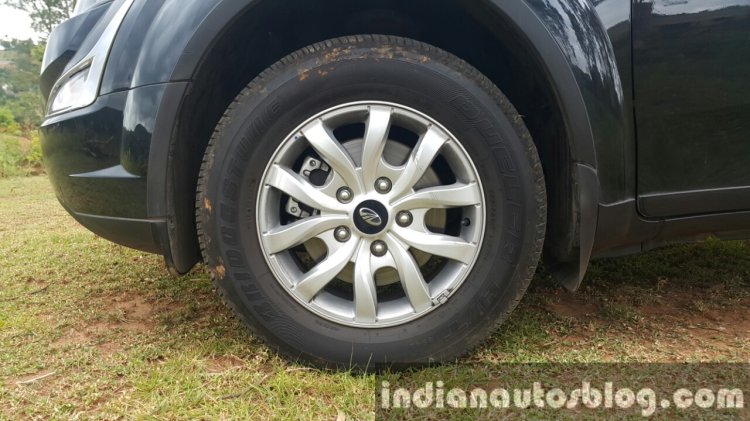 As for stopping power, the Mahindra XUV500 does a decent job of coming to a halt in the least amount of time, thanks to the 4-wheel disc brakes with ABS+EBD. However, the brake pedal feel wasn't anywhere near perfect. It has a little dead play, before the brakes engage unnecessarily hard upon slight application. The pedal feel is non-linear and unpredictable, which could affect initial driving impressions. It does take some time getting used to.
Safety: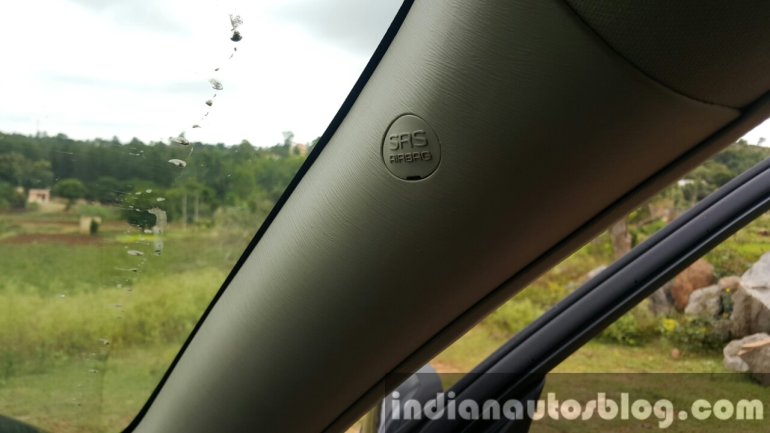 The W10 AWD variant we tested was equipped with active safety features like dual front airbags, side and curtain airbags, ABS with EBD, ESP 9 with Rollover mitigation, Hill Hold, and Hill Descent Control. With these many features as well as a solid body construction (which explains the heavy weight), the Mahindra XUV500 implants a sense of safety into the occupants.
New to the Mahindra XUV500 are voice alerts, which shouts out audible warnings for seat belts (such as "do wear your seatbelt for a safe drive"), or for an ajar door.
Prices: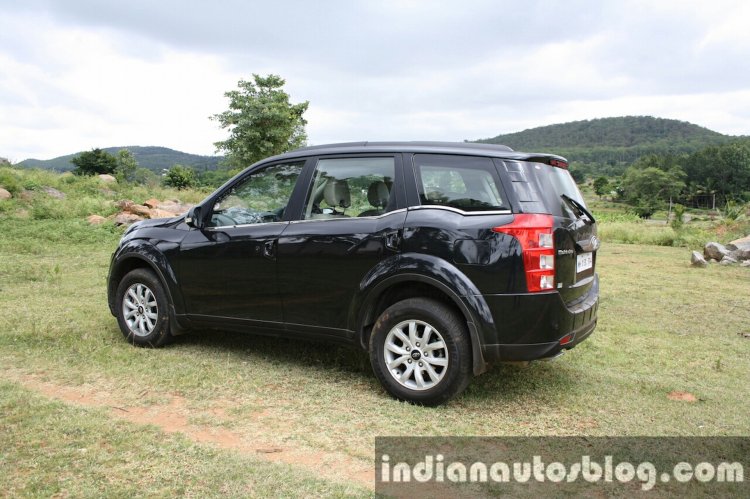 Launched on May 25, 2015, the variant-wise prices (ex-Showroom, New Delhi) of the 2015 Mahindra New Age XUV500 are given below.
2015 Mahindra XUV500 W4 – INR 11.21 lakhs
2015 Mahindra XUV500 W6 – INR 12.48 lakhs
2015 Mahindra XUV500 W8 – INR 14.18 lakhs
2015 Mahindra XUV500 W8 AWD – INR 14.99 lakhs
2015 Mahindra XUV500 W10 – INR 14.99 lakhs
2015 Mahindra XUV500 W10 AWD – INR 15.99 lakhs (the variant we tested)
Verdict:
With compact SUVs from established MNCs rising in demand, and the ever-increasing expectations of an average Indian customer, Mahindra had to introduce a facelift for their flagship SUV to stay active in the competitive market, and lure customers into shelling the extra Lakhs over a compact SUV.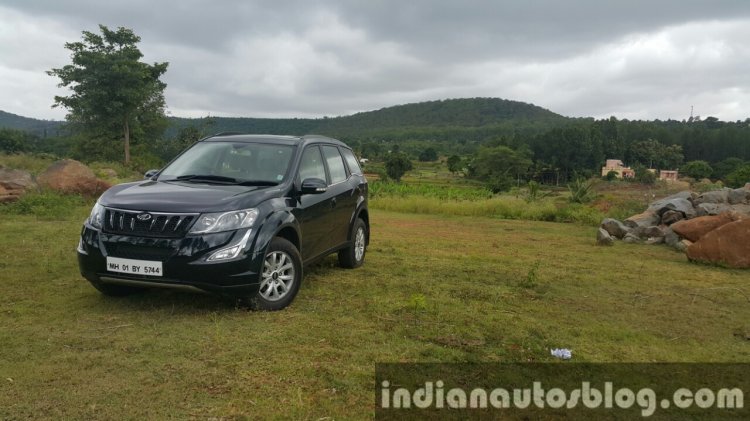 To put it briefly, the Mahindra New Age XUV500 features incremental mechanical updates, more mature styling, better build quality, and a larger list of equipment that further improves the driving experience and appeal to prospective customers. Although there are still a few niggles for Mahindra to work upon, it is still one of the best looking and most feature-packed SUVs one can buy for under INR 20 Lakhs.