Joining the XFR-S Sportbrake at the 2014 Geneva Motor Show is the Jaguar XF R-Sport saloon. This model is the first Jaguar to adopt the company's new 'R-Sport' branding, and if you thought its powered by a petrol hungry V8 engine, you are wrong.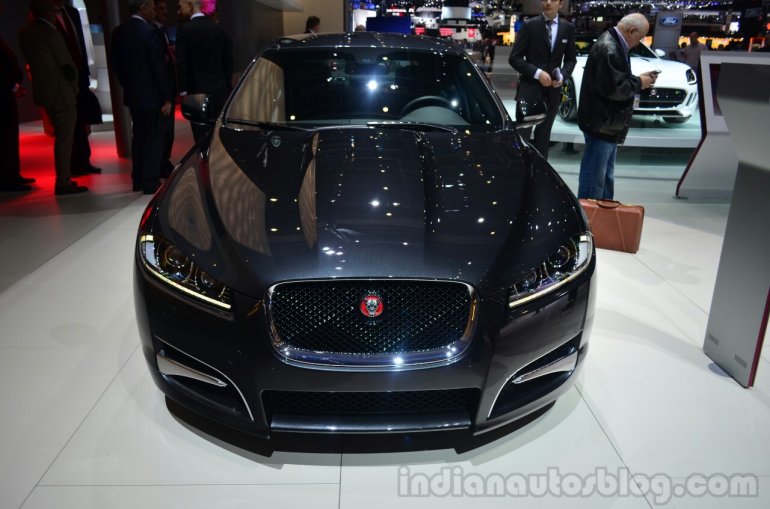 Power for this XF comes from the very same four-cylinder 2.2-liter diesel engine found in JLR's India assembled cars such as the XF 2.2 and the Freelander 2. While the cars we see in India output 190 PS, the XF R-Sport is detuned to produce 163 PS at 3,500 rpm and 400 Nm of torque between 2,000-5,000 rpm.
Using an 8-speed single-clutch automatic transmission, the R-Sport takes 10.5 seconds to reach 100 km/h, while a top-speed of 209 km/h is possible.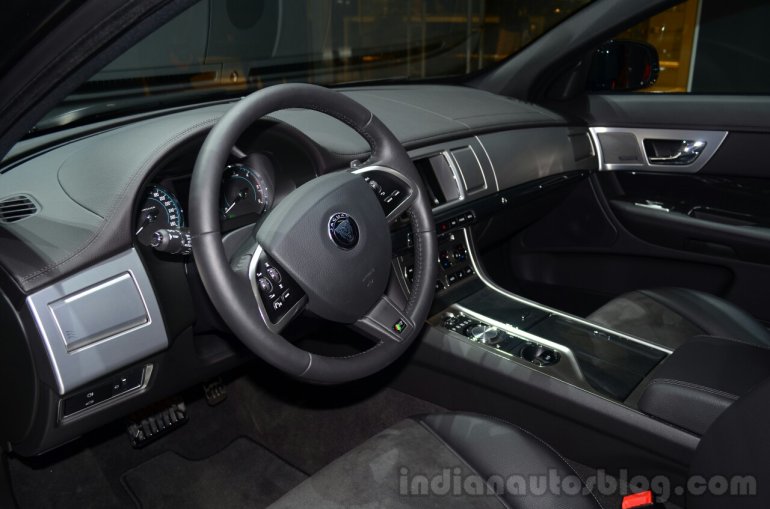 Visual enhancements on the R-Sport include a Sport front bumper, 'R' style side sills, rear spoiler, 17-inch "Ursa" alloy wheels, fitted with 17-inch low rolling resistance tyres, a Black styling pack, new "charcoal" interior, Suedecloth seats with contrast stitching and stainless steel foot pedals.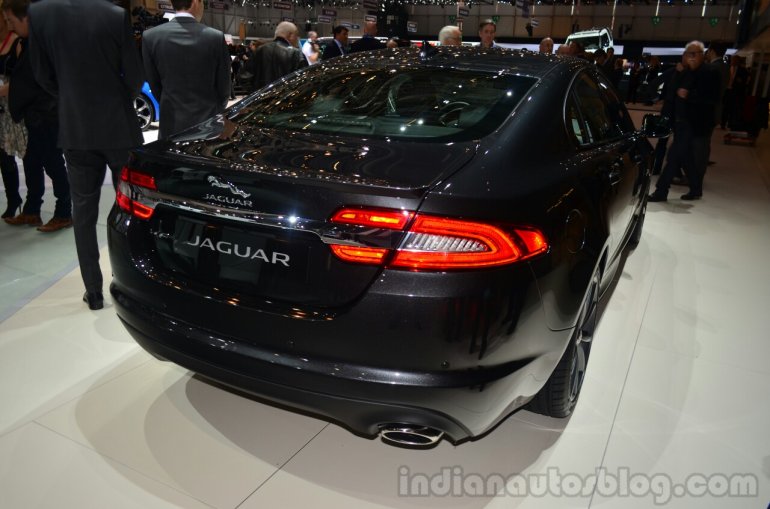 Further details are available in the press release below.
2015 Jaguar XF R-Sport Image Gallery
Jaguar XFR-S Sportbrake
The Jaguar XFR-S Sportbrake has its world debut today at the 2014 Geneva Motor Show. Until now, the Sportbrake was available only with 2.2-liter and 3.0-liter diesel engines. So, not only is this the performance oriented version, but the XFR-S Sportbrake is also the first petrol powered XF estate.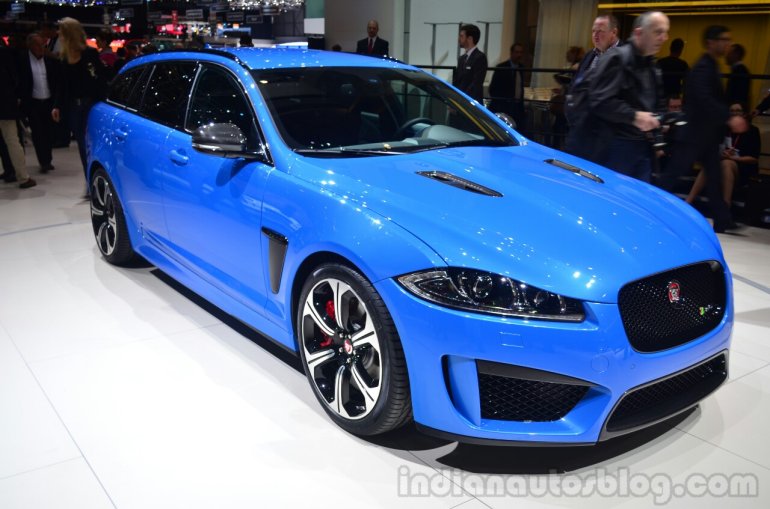 Power for the XFR-S Sportbrake comes from a 5.0-liter supercharged V8 engine seen on the XF-R sedan model. Thanks to revisions to the engine management system and optimisation of the flow of air both into and out of the engine, this engine now produces 550 PS and 680 Nm of torque. This enables the performance estate to accelerate from 0-100 km/h in just 4.8 seconds, and onwards to a top-speed of 300 km/h.
The XFR-S Sportbrake drives its rear wheels. The transmission, an 8-speed single-clutch automatic, is borrowed from the F-Type.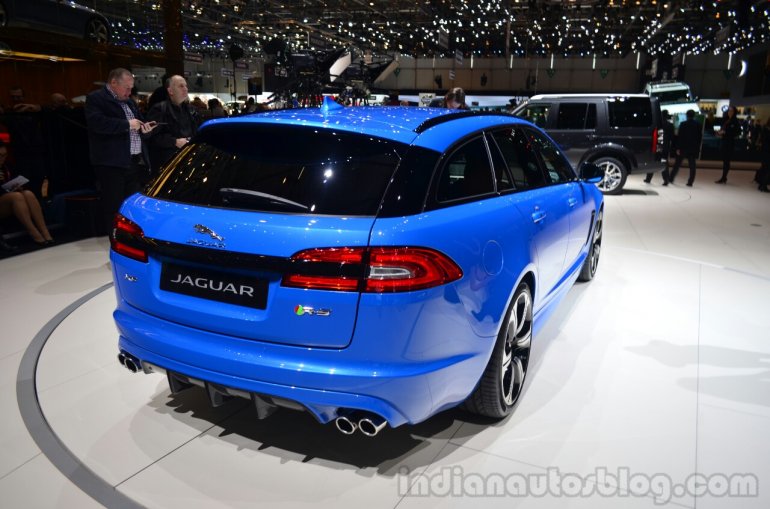 References from the F-Type do not stop there. The steering system of the Sportbrake features valving from the sportscar, while the front suspension knuckles are the same as those found on Jag's flagship XKR-S supercar.
The XFR-S Sportbrake will challenge German rivals from Mercedes and Audi (the E63 AMG S Estate and the RS6).
2015 Jaguar XF R-Sport & XFR-S Sportbrake - Press Release
[Head to Slideshare if you're unable to view the document above.]