The Isuzu MU-7 SUV that has been testing on the streets of Pune over the last few months and it has our complete attention. We are eagerly awaiting the launch of the Isuzu brand in India and the debut of the MU-7 next year.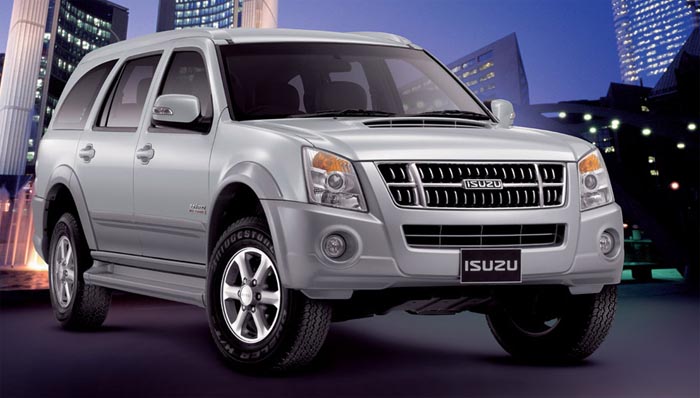 However, TheMotorReport states that the current generation MU-7 is pretty outdated and Isuzu is working on an all-new MU-7 for 2015. The new MU-7 will be built on the same platform as the Chevrolet Trailblazer (yet another SUV expected to arrive on Indian shores in the coming years) but will be extra rugged than its Chevy cousin.
Isuzu plan to make the MU-7 a whole lot different than the Trailblazer. The MU-7 will get an identity of a luxury SUV with strong off roading prowess. In fact, Isuzu wants to ditch the traditional leaf-spring rear suspension of the MU-7 in favor of coil springs for a more sedan like handling characteristics.
Isuzu will also phase out the current 3.0 litre turbodiesel in favor of a Euro V compliant twin-turbocharged 2.5 litre turbodiesel.
The exact debut time frame of the all new MU-7 is undecided but Isuzu may show us a concept avatar or a near production model in 2013. As usual, it will be launched first in Thailand where it is very popular and needs very little effort to sell.
We are guessing that by that time Isuzu's proposed greenfield facility in India should be operational. Can we expect the next generation model to be produced in India and priced at a marginal premium over the old shape MU-7?
[Source: TheMotorReport.com.au]