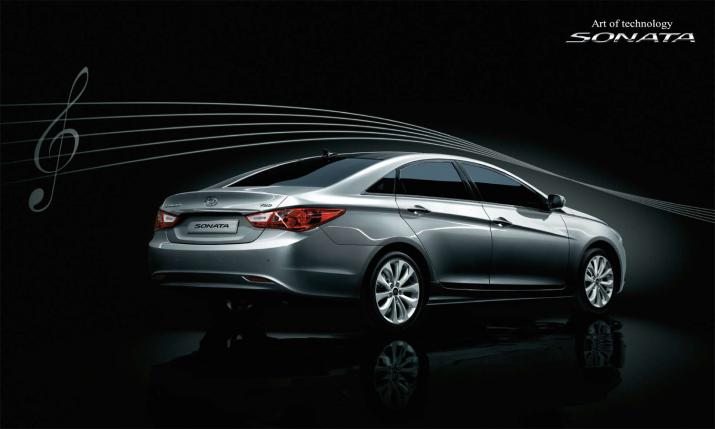 John Krafcik, Hyundai USA's head honcho has revealed that the "styling of the next generation Hyundai Sonata is done" and that it will feature a "nicely evolved design."
The next generation Sonata will be launched next year and to make it more fuel efficient than the current model, in come a start-stop motor and an improved CVT gearbox.
If there's one feature that's compulsory on any evolving car, its weight loss and creative lightwork using LEDs. The new Sonata could also feature some of the upgraded telematics technologies that it showcased earlier this month. The new car could use the mobile phone to lock and unlock itself and provide wireless charging facility.
We hope the design doesn't get swoopier the Storm Edge design theme that's influenced the new Santa Fe may mould the incoming Sonata as well. So is it goodbye Fluidic?
We sincerely hope that Hyundai is thinking up a diesel engine option for markets like India where petrol car demand has skewed southwards in the past few years, allowing only a handful of customers to enjoy this car. Limiting the Sonata's role to that of a brand shaper is silly.
Hyundai is also working on a mild makeover for the flagship Equus, while a next generation Genesis is also in the pipeline. Visitors to the 2010 Auto Expo will remember seeing the pre-facelift Genesis coupe on display at its booth.
[Source - Automobilemag.com]