In a bid to improve the fuel efficiency and driving dynamics, the 2015 Ford Mustang would adopt various weight saving techniques.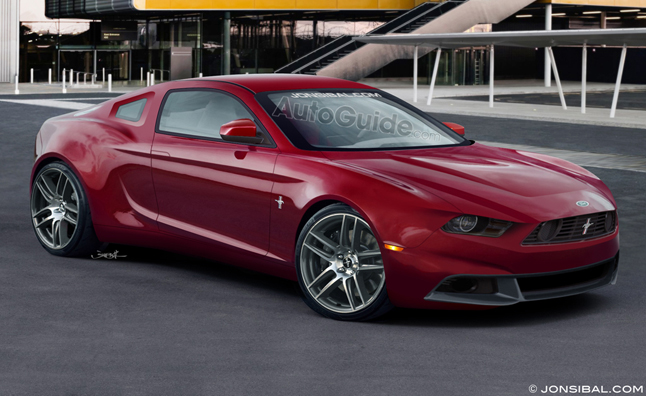 Autoguide.com reports that according to its sources, the next gen pony car will shed at least 400 pounds (around 180kg). The website also reports that the upcoming car will be noticeably smaller than the outgoing car. For your reference, the current Mustang with a V6 motor and an auto transmission weighs 3,523 pounds (1,598kg).
Here is a speculative rendering of the new Mustang. The design is more of an evolution of the current car rather than a completely new approach. The car has a lower stance and the front fascia is sharper than before.
The overhangs are reduced and the car is narrower too. It is speculated that the new car would be around 15" shorter and 6.5" narrower than the model it replaces. That's significant downsizing!
Ford is likely to bestow the car with a turbocharged gasoline engine and independent rear suspension system. The other technical details still remain under the wraps.
The 2015 Ford Mustang will fight it out with the Chevrolet Camaro and the Dodge Challenger. The world premiere is expected to happen either at the 2014 Detroit Auto Show (NAIAS 2014) in January or at the 2014 New York Motor Show in March.
[Source: Autoguide.com]