The writing is on the wall for Ford Australia's manufacturing base, but its engineering outfit in Victoria, Australia is unaffected by what's happening around it. It will continue dishing out production and concept cars for global markets. One of them is the 2015 Ford Endeavour (knows as the Everest in other parts of Asia) you see below.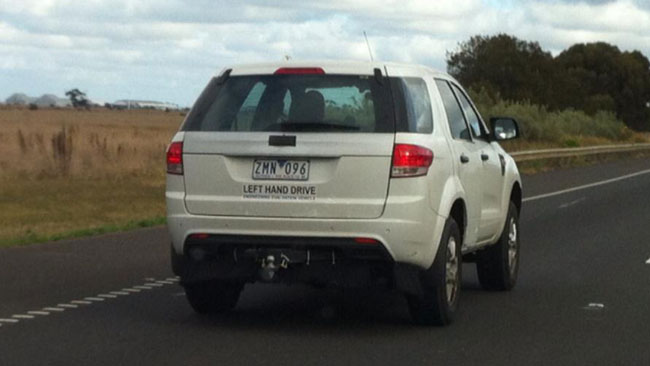 Ford unveiled the Ranger pickup truck in mid-2010 and its taken longer than many expected for the SUV top-hat to show up.
Production of the updated seven-seat Endeavour will begin next year in Thailand, with a public unveiling sometime in the second half of 2014. Size wise, it is larger than the Ford Territory, another high quality example developed by Ford's Broadmeddows Engineering center. The Territory has shared its clothes with the test mule, so expect the final production model to look more original than the trial version.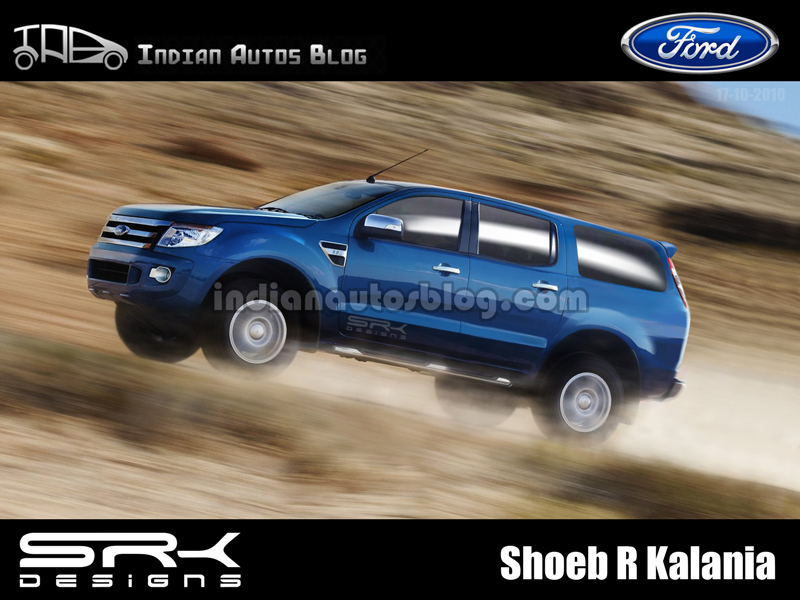 These images were shot by Mr. Jackson Emiris, a reader of Australian auto website Carsguide just outside Melbourne. The prototype is fitted with Ranger's body shell up to the driver door while the rest of the body parts are donated by the Territory.
The mule also hints at a shorter wheelbase than the pickup. The current model uses the ute's chassis in a largely unaltered form. A shorter wheelbase improves in-city drivability and off-road clearance.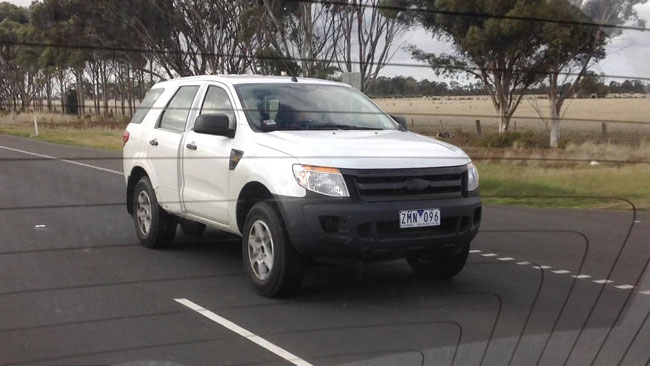 Neil McDonald of Ford Australia to CarsGuide -
The Ranger pickup is the first 'top hat' of that platform. However, at this stage we cannot provide any further specifics as to timing or features.
Ford assigned its SUV specialist Todd Hoevener to lead this program in Australia about two years ago. Hoevener was fresh from launching the Explorer, a breakthrough SUV for Ford that put new materials and technologies to use to meet CEO Mulally's ruthless fuel efficiency target. The media had then reported that if Hoevener's team couldn't meet his demands, Mullaly would call for the Explorer's cancellation.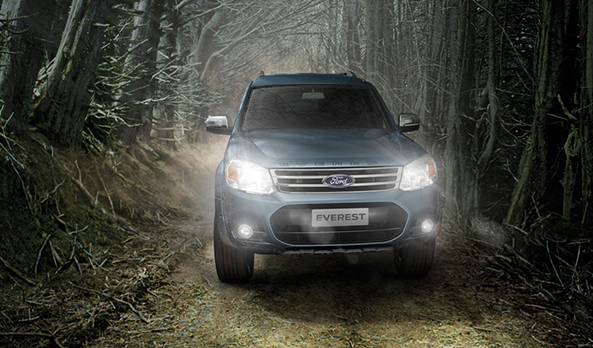 While improving current attributes, can Hoevener make the new Endeavour best in class in the departments of fuel efficiency and handling?
The 2015 Ford Endeavour is very likely Ford's India next new product launch following the EcoSport.
[Source - CarsGuide.com.au]