A couple of 2015 BMW M3's are currently being hot weather tested in the Death Valley, USA. We brought you a spyshot a few days ago showing the two cars on a stretch of highway.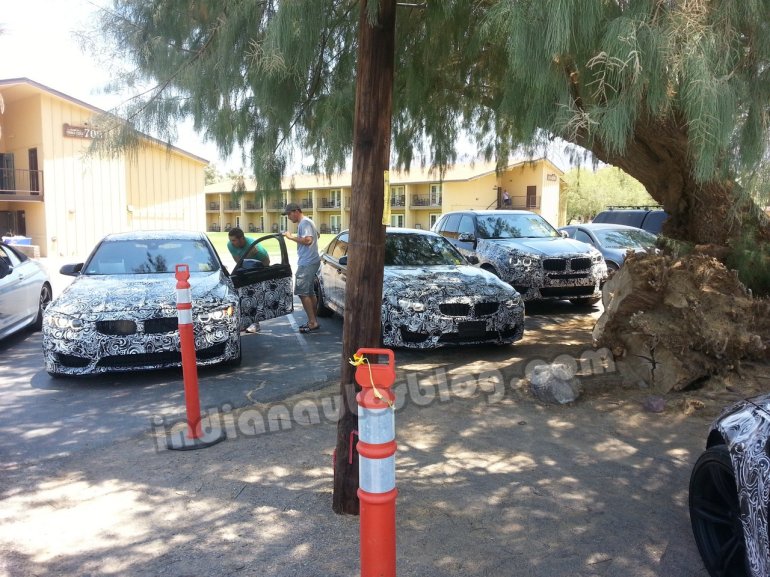 Today we have more spyshots of the two examples of the next generation 2015 BMW M3. Of course, there is more to the images. You can also see the all new BMW X5 (X5 M presumably) and the wheel arch of another M3 we suppose in one picture. These images were shot by Indian Autos Blog reader, Mr. Jonathan Rice this week.
As our regular readers know, the 2015 M3 will be available as a five-door sedan only. The 2-door cabriolet and coupé would shift to the 4 Series lineup as the M4 Cabrio and the M4 Coupé. Sad we know, the last ever M3 coupé was recently produced.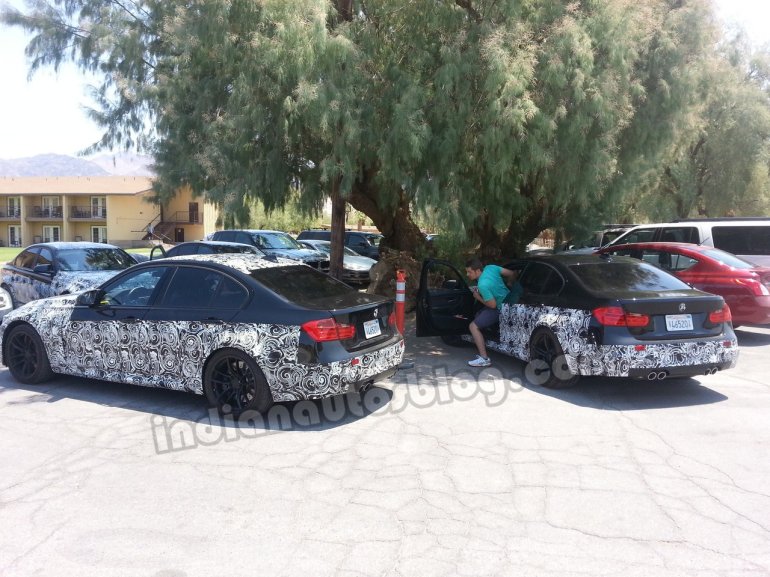 The new M3 will be ditching the V8 for a turbocharged 6 cylinder engine. The power output is expected somewhere shy of about 450bhp and BMW say that thanks to the car's weight saving measures such as a carbon fiber hood, rear wing and even titanium exhausts, the M3 will be a very agile car to drive.
The new M3, better in all other respects, is expected to debut at the 2014 NAIAS (Detroit Motor Show) in January next year and BMW could surprise us by bringing the M4 coupe as well.