Spies have caught a prototype of the 2015 Audi TT roadster on lens in Germany. As per reports, the roadster will be available in two versions, powered by a four-cylinder 2.0 L turbocharged gasoline engine with 230 PS/370 Nm in the TT roadster and 310 PS/390 Nm in the TTS roadster.
One can also expect a humble 2.0L turbo diesel with 184 PS of power and 380 Nm with six speed manual and six-speed S tronic powering the rear wheel or all four wheels (Quattro).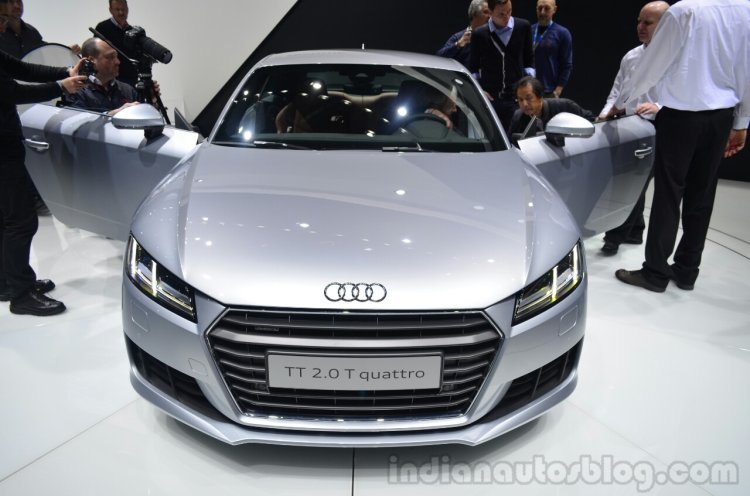 The camouflaged Audi TT Roadster can be seen sporting a wind blocker right behind the seats, and it carries the same interiors as the Coupe sibling.
The 2015 Audi TT Coupe was unveiled at the Geneva Motor Show and the open-top version is likely to be unveiled at the next big European car exhibition - the Paris Motor Show in October - before start of sales towards the final weeks of the year.
While the roof-down experience is reserved for elite few Indains who can afford an R8 Spyder, Audi India had displayed the A3 convertible at the Auto Expo this year. It is already testing the TT  and TT-S Coupe across India, and the convertible can be had to make the sportscar standout in a crowding marketplace.
You can see the spyshots over at WorldCarFans.com.