The new Suzuki SX4 Crossover unveiled at the ongoing Geneva Motor Show is a huge step forward from the earlier car in all respects.
[Can't watch the video? Head to Youtube]
The design is simple yet refreshing and has got all modern crossover elements like the plastic cladding to the lower part of the body, silver scuff plates, a pronounced shoulder line, LED daytime lights, etc. In short, the exterior which is based on the Concept S-Cross makes it a better crossover than its predecessor.
[Can't watch the video? Head to Youtube]
The interior is also widely improved in the quality and design departments. The equipment level went up a few notches, justifying the graduation to a higher segment.
[Can't watch the video? Head to Youtube]
P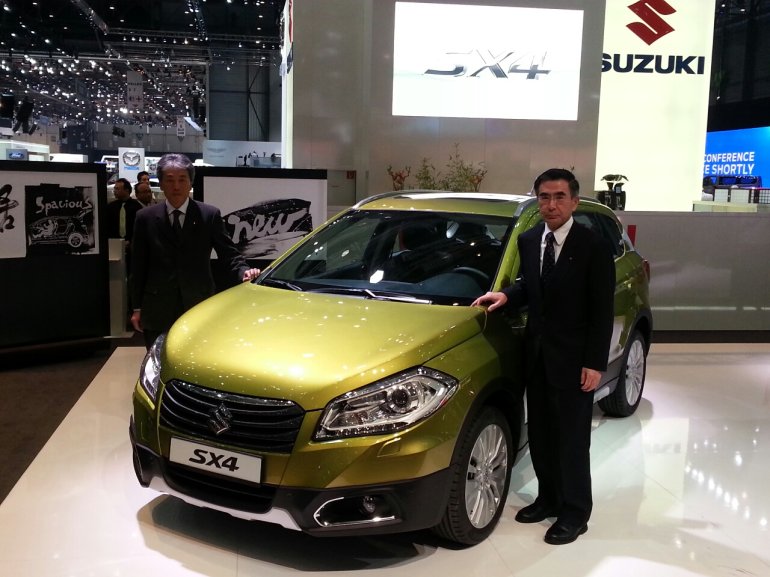 ropelling the new SX4 would be a 1.6 litre petrol engine and a 1.6 litre oil burner. The new All Grip 4WD system is optimized to offer ample grip in all sorts of surfaces. It has three modes namely Auto, Sport and Snow.
Here is the set of official videos regarding the Suzuki SX4 Crossover. The theme behind the car is explained by the bosses themselves.
The new Suzuki SX4 is a big leap forward for the Japanese small car specialist who recently exited the US market on the backdrop of abysmal sales. The new car would be important for the automaker and we can't wait for the sedan version which would eventually enter India in a more upmarket guise than the current car.