After dominating the Indian car market for decades, Maruti Suzuki is now looking to foray into the LCV segment. Maruti's diversification is to counteract the slowdown in the Indian passenger car market.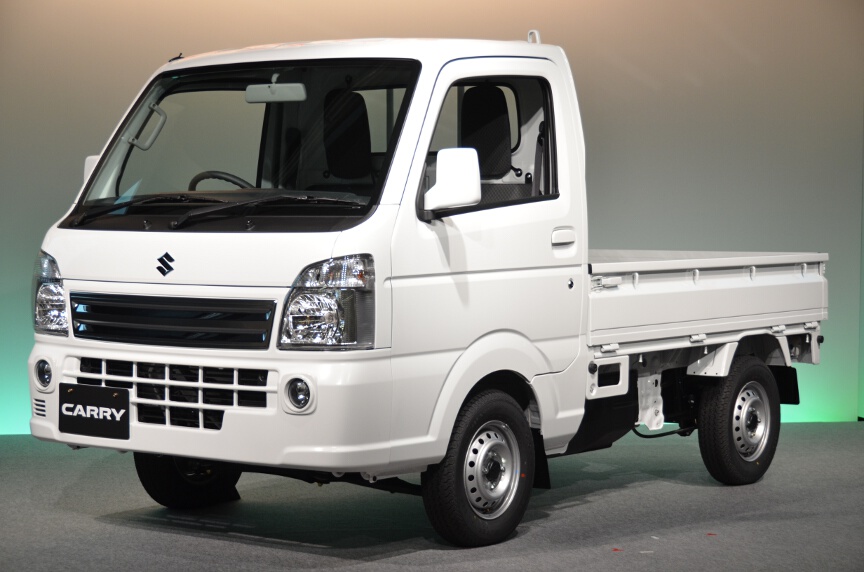 Unnamed Maruti officials have told the media that engineers are working on adopting Fiat's MultiJet diesel engine in the Suzuki Carry LCV which is likely to go on sale in the sub-continent in the next two years.
Meanwhile in Japan, the Suzuki Carry graduated to a new generation after staying the same for the last fourteen years. The new mini truck uses high tensile steel extensively in its chassis.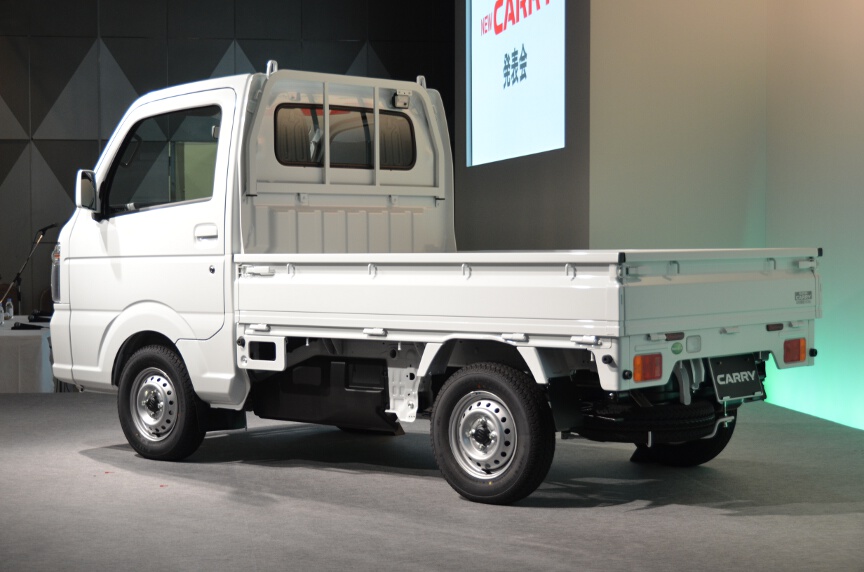 The front fascia is whole new with new clear lens headlamps, wider grille and larger secondary air dam. On the inside, the cabin layout has been revisited and higher variants come with amenities such as aircon, power steering and audio system. The top-end model is equipped with ABS and dual airbags.
The Carry is available in two wheelbase configurations and the kerb weight ranges from 680-740kg.
Powering the Japan spec Carry is a 660cc three-cylinder petrol engine which is capable of 50PS and 63 Nm of torque. The engine is mated either to a 5-speed manual transmission or a 3-speed autobox. The compact goods carrier offers both 2WD (rear wheel drive) and 4WD options.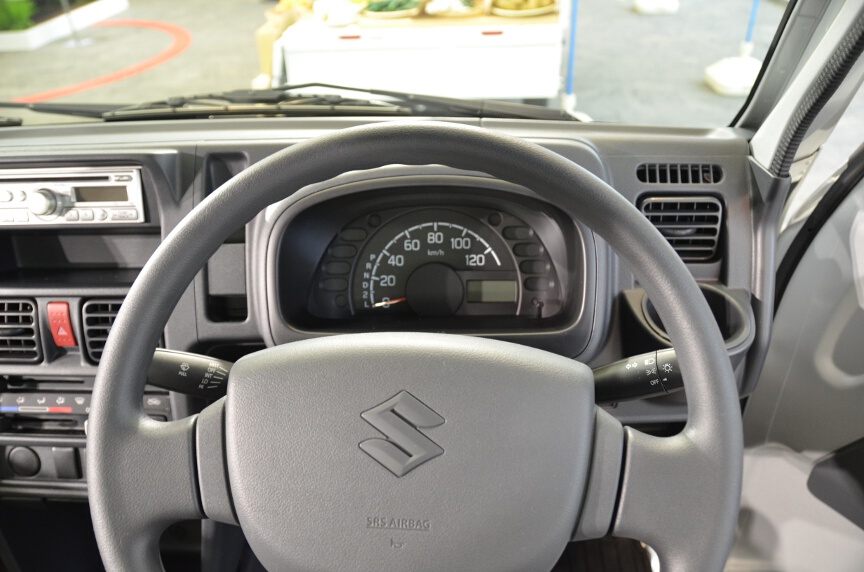 Will the proposed Indian LCV derive its roots from the new Suzuki Carry? We don't know that yet. What we do know is that the Maruti mini truck will rival the likes of the Tata Ace and Mahindra Maxximo.
2014 Suzuki Carry TVC in Japan
The new Suzuki Carry will go on sale in Japan on September 20th with a price range of 665,000 yen (around Rs. 4.5 lakhs) to 1,135,050 yen (around Rs. 7.68 lakhs).
New gen Suzuki Carry Image Gallery
[Source: Car.watch.impress.co.jp]