The 2014 Ssangyong Actyon SUV has been in the making for sometime now. The car which was launched in 2005 gets its first major overhaul.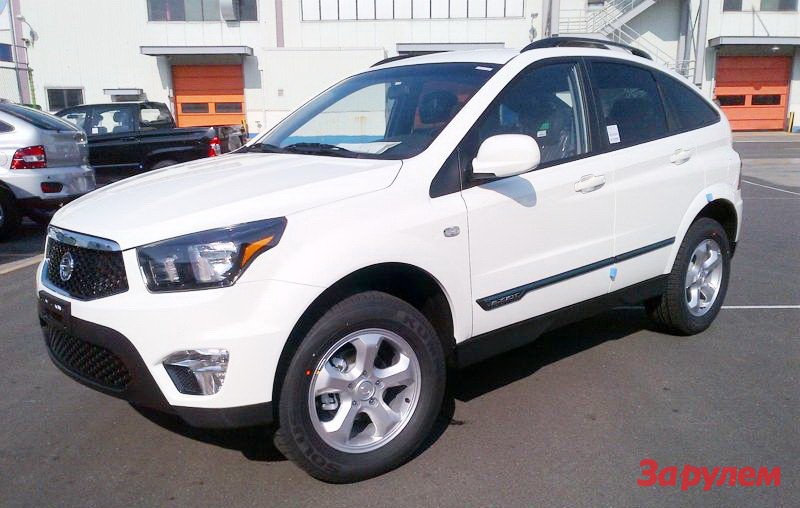 We have shown you the spyshots of the development mules. The camouflaged mules suggested that the front end of the Actyon would be carried over from the new Actyon Sports pickup. Here is a latest spyshot which fully reveals the car's looks. Just as expected the front fascia comes from the Actyon Sports.
The current car's front end is ugly to say the least but the new car's design is much better. The rear of the facelifted SUV retains the tapering roof line while the rear fascia has re-profiled taillights and a new diffuser. Zr.ru reports that the interior of the car has minor updates like a new steering wheel and audio system.
Overall, the 2014 Actyon emerges as a much better compact SUV to look at, but still retains its quirky appeal.
The major mechanical change is the inclusion of the new 2.0 litre diesel engine which also powers the Ssangyong Korando C. The home grown motor develops 155bhp and comes mated to a six-speed manual gearbox. The 2.3 litre 150bhp motor will be available only if the demand justifies it.
In Russia, the SUV is called as the Ssangyong Nomad. Zr.ru reports that the 2014 Nomad will be made in Kazakhstan by Agromash Holding. The factory is expected to produce about 75,000 units of the new car by 2017, out of which more than 70% will be exported to international markets including Russia.
[Source: Zr.ru]