The Skoda Yeti is due to receive a facelift and as regular Indian Autos Blog readers would know, the facelifted Yeti is undergoing testing in China.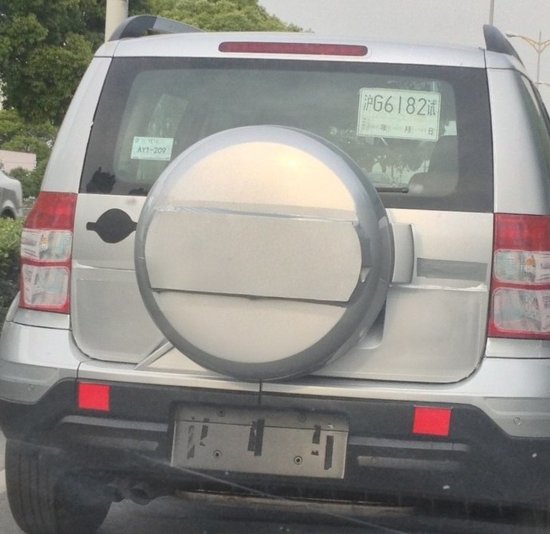 At first glance this may appear to be a Maruti Grand Vitara, but we assure you it isn't. A clever Skoda is in the mood for some pranks. You will see that the bootlid handle is actually a sticker to throw spies with itchy trigger fingers out of focus!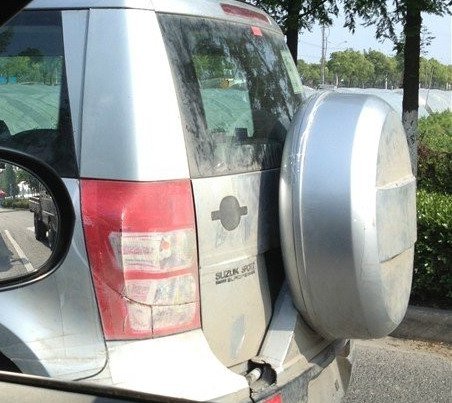 That's not the only thing. If you take a look at these images, you'll find that the tail lamp of the Yeti has been cellotaped in places so that it resembles a Grand Vitara. Even the C pillar gets the camouflage with body color to throw us off guard. Skoda sure is very secretive about the refreshed Yeti.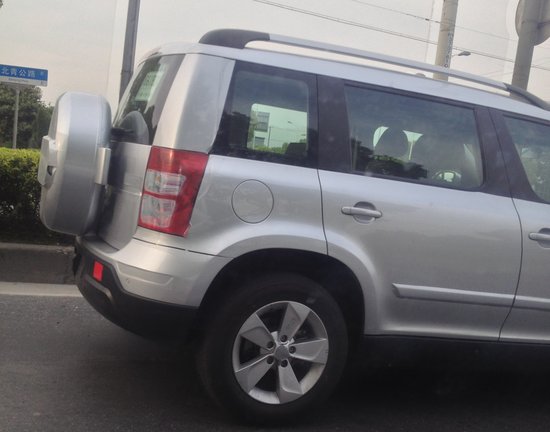 A main reason for these smoke screens could be to hide Skoda trying on a spare wheel on the tail gate. This could be a major change Skoda is working on and would reflect on the future markets of this model and the markets that have shaped the facelift.
If they go through with the external spare wheel design, the Europeans are not going to be all that happy as they find an exposed spare wheel 'offensively bold' according to a leading market analyst we spoke to recently. On the other hand, the Chinese (which is Skoda's biggest growth market) and us Indians are going to love it.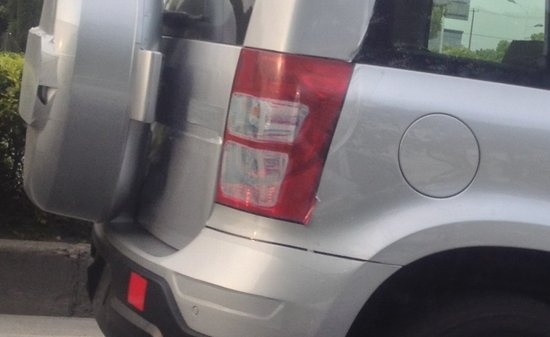 In which case, Skoda would have to develop a mechanical arm that would enable the user to swing the spare wheel away and then lift the hatch. As an after thought, this was done by VW for the Brazilian CrossFox and gave them more customers.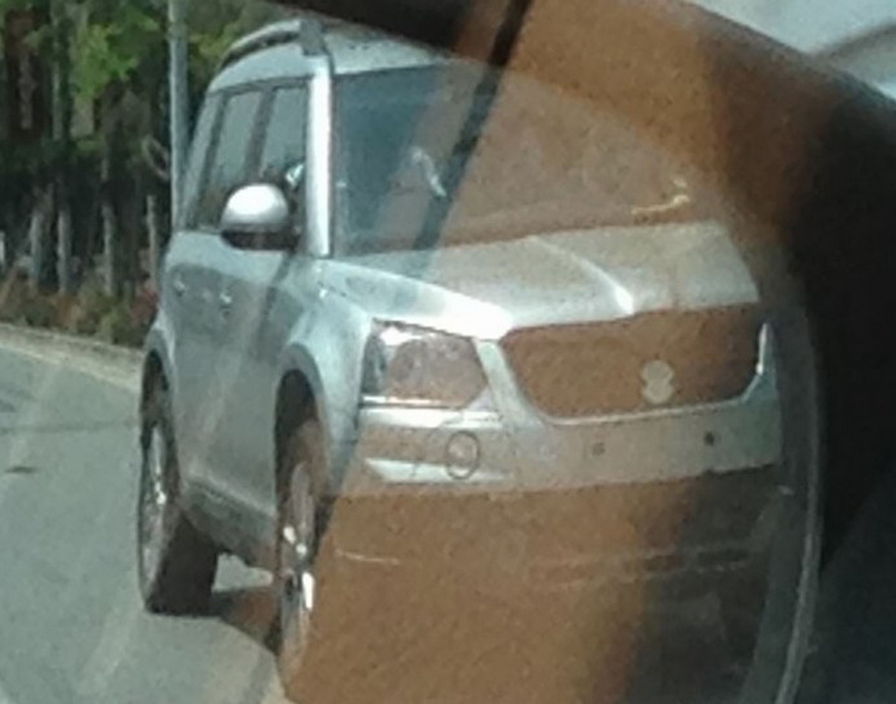 Another consequence of the external spare wheel is that the rear number plate has to move to the bumper. Apart from these speculative changes, Skoda is most certainly changing the headlamps and the grill of the Yeti to make it look inline with new family members like the 2013 Octavia and Rapid.
[Image credit - News.chefu.com.cn]
[Image credit for Yeti facelift front fascia - Auto.Sohu.com]