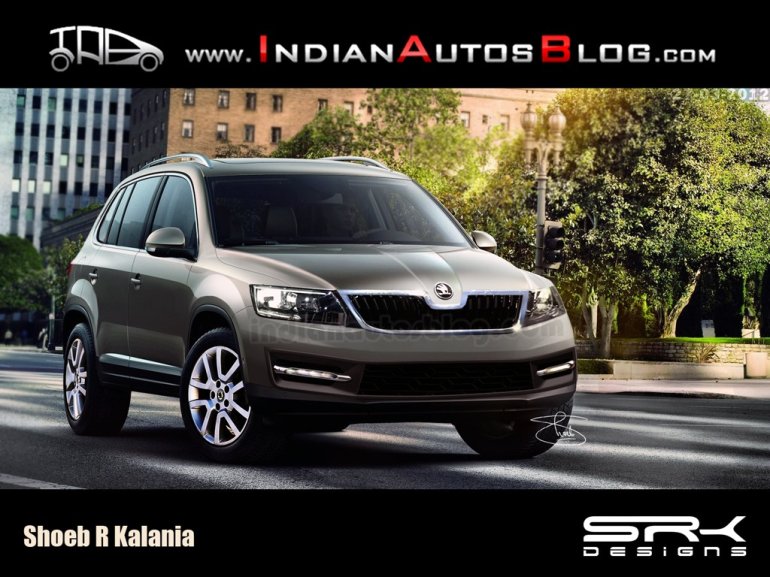 As we all know, the Skoda Yeti's character is whole heartedly lovable and No! Skoda has not paid us a single dime to say it.  We would blindfold ourselves and walk to the nearest Skoda dealership if we needed a versatile car. That's because the Skoda Yeti comes with a sedan's footprint, SUV's driving characteristics and a station wagon's cabin.
However as we all also know that the Skoda Yeti is up for a facelift very soon. Many test mules with camouflaged front and rear fascia have been spotted all across Europe.
Now, a Czech website Auto.idnes.cz has spilled the beans on the various updates that the Yeti will receive in the upcoming facelift –
2013 Skoda Yeti Design Changes -
The upcoming facelift is comprehensive one with Yeti getting a 'tougher' look.
The new Skoda Yeti is expected to get squared headlights with beveled corners and square fog lights like the European Rapid. Skoda chief designer Jozef Kaban wanted the round fog lights to stay in the facelift because he thought it gave the Yeti a 'Lion-like' stance. However, he eventually settled for a rectangular fog lights because it was necessary that all models had a single connector design line.
The new design will also incorporate changes to the rear fascia. The Yeti will get new rear lights that will protrude into the side profile of the body.
Skoda's design team is also contemplating on usage of LEDs. They will use the LED technology the form of tubes, not the individual points to differentiate it from Audi models.
Two vertical kinks will feature on the back door under the license plate lights – just like the Skoda Rapid.
Coming to think about it, our in house rendering specialist SRK presented a special rendering of the much anticipated Skoda Snowman (or Grand Yeti or BigFoot) – Skoda Yeti's big brother from the future. All the design changes that Auto.idnes.cz have pointed out are clearly incorporated in this rendering.
Is this what the facelifted Skoda Yeti's front fascia would really look like?
[Source: Auto.idnes.cz]