For BMW owned Mini, China is the fourth largest market. Now that is reason enough for BMW to consider manufacturing Mini models in the country.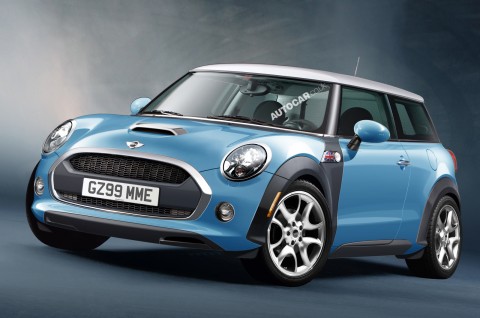 Autocar.co.uk reports that the next generation Mini could be manufactured at the Brilliance-BMW joint venture's plant in Tiexi, Shenyang province of China from 2015. It is reported that BMW has already allocated space for the future expansion and the capacity of the paint shop there is more than the current production capacity.
Mini has been growing leaps and bounds in China since 2010 and the introduction of the all new models is expected to spur further growth. The 2014 Mini which is likely to make its debut at the fag end of the year would be one of models to be made in China.
Another advantage of manufacturing Minis in China is that BMW could use its import quota (Chinese government has limitations on the number of imported vehicles a foreign manufacturer can sell in the country) to bring in expensive models that are high on profit margins.
The local production of Minis is expected to cater only to the domestic demand while the international demand will be dealt with by the Oxford factory back home in the UK. A few models are also built under contract by Magna Steyr in Austria.
It is to be noted that BMW's Indian plant recently started the assembly of the Mini Countryman to meet the growing demand for compact luxury cars in the sub continent.
[Source: Autocar.co.uk]