So, did you think that the 2014 Mini was much larger than its predecessor, especially compared to the first Mini generation? According to reports and spyshots, BMW will be making even larger versions of the Mini such as a 5-door model, the Countryman and maybe even a six-door wagon!
There could be eight separate Mini model lines, and coming up first in the summer of 2014 is the five-door version.
Our render artist, Shoeb, shows you what the five-door Mini could look like. The five-door Mini will retain the three-door's front and rear fascia, and the details that would change are the wheelbase and the addition of rear doors.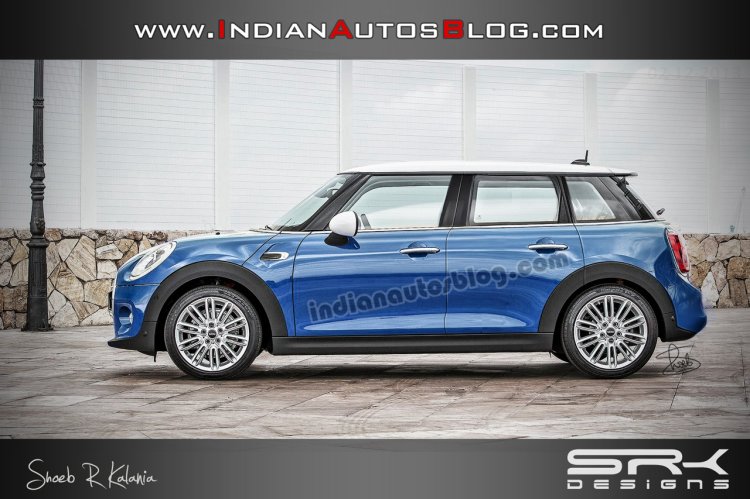 According to Mini officials, the five-door Mini would appeal to young families who don't want a Mini as large as a Countryman, but prefer the convenience of the extra doors.
Given the flexibility of the BMW UKL architecture, engineers would only need to increase the wheelbase by a couple of notches, and as far as the powertrain is concerned, it would be carried over from the existing three-door lineup. Engines would include a three-cylinder 1.5-liter turbo-petrol, a four-cylinder 2.0-liter turbo-petrol and a three-cylinder 1.5-liter diesel.
See images of the new Mini from its Los Angeles unveiling
Meanwhile, the 2014 three-door Mini will commence sales across Europe early next year. The new Mini received simultaneous world premieres in Los Angeles and Tokyo last month.