The new Mini range will introduce BMW's front wheel drive platform in India. 
BMW India will launch the 3- and 5-door variants of the new generation Mini by the end of this year, sources have told Indian Autos Blog. An earlier report read that the new Mini will launch next year, however, the market introductions of both cars will indeed take place before the end of this year.
2014 Mini 3-door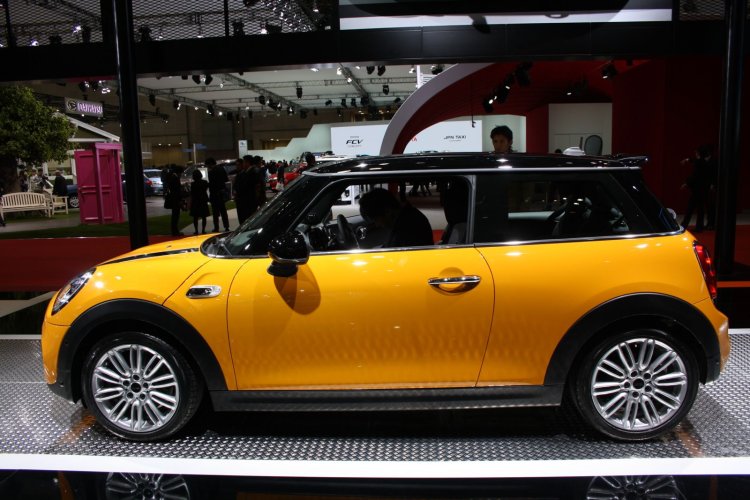 The 3-door version of the new Mini is a bit larger than the model it replaces. BMW India will likely launch the Cooper or Cooper S model in India, and the no-frills Mini One variant will stay behind in the UK. The major highlights of the new Mini are that it is based on the front wheel drive UKL architecture, and that it gets power from three-cylinder 1.5-liter petrol and diesel engines. The more powerful 'S' models get 2.0-liter four-cylinder engines.
The 3-door Mini measures 3,821 mm in length, 1,727 mm in width and 1,415 mm in height.
Expected Price: INR 28-30 lakhs, ex-Showroom
Launch date: By end of this year
2014 Mini 5-door
Based on the 3-door variant, engineers have extended the wheelbase by 72 mm to fit the two additional doors. Comparing overall dimensions, the 5-door Mini is 161 mm longer, 11 mm taller and has a 67 liter larger boot than the 3-door model.
The engine range on the 5-door Mini mirrors that of the 3-door model. The three-cylinder lineup sees a 1.5-liter petrol and diesel, and at the performance end, two four-cylinder 2.0-liter petrol and diesel engines are on offer. All engines can be paired to 6-speed manual and automatic gearboxes with the drive going to the front wheels of course.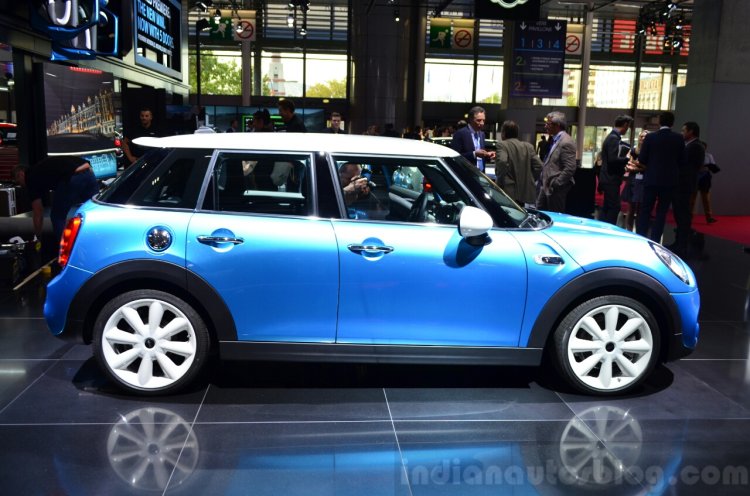 The more practical version of the new Mini is priced about 2,000 pounds (INR 2 lakhs) more than its 3-door sibling in the U.K. Both cars are made at the Oxford plant in the U.K.
The 5-door Mini would rival the Mercedes A Class and BMW 1 Series in terms of body size and segmentation. However, it will naturally command a premium price.
Also See: Mini Countryman facelift launched at the 2014 NY Auto Show
Competitors: Mercedes A Class, BMW 1 Series
Expected Price: INR 30-32 lakhs, ex-Showroom
Launch date: By end of this year