The 2014 Mercedes Benz S63 AMG has just been teased by the company in an official video. The video which is titled "A New Member of the AMG Family" starts by showing us the front airdam of the S63. The driver then starts the car and we can see the 'V8 BITURBO' pulsate on the instrument cluster.
[Head to YouTube if you're unable to watch the video above.]
The rear tailpipes are then shown and it is quite obvious that the S63 sports a quad exhaust with two pipes on either side. The video ends with the S63 wafting away, but not so quickly that we cannot see the 'V8' badge on the front fender.
The S63 would be the next addition to the S Class lineup. The high performance luxury sedan was already leaked in an official video over a month ago. And if you're a regular Indian Autos Blog reader, our design artist, Shoeb, rendered the S63 even before that.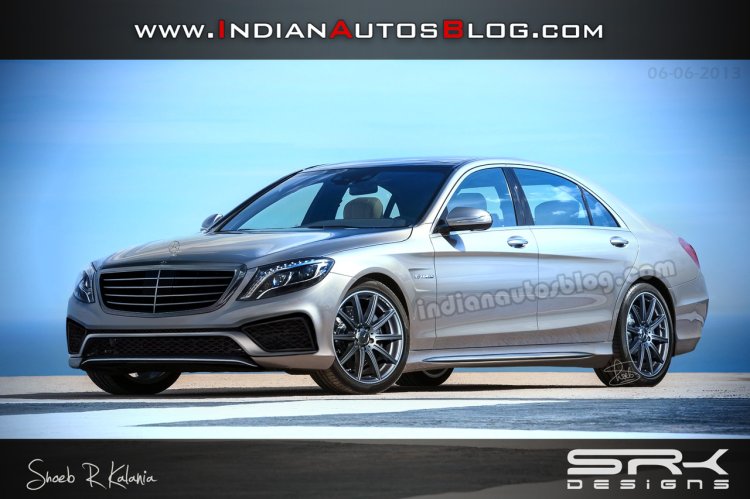 Mercedes has not released any performance figures for the S63 AMG yet. However, if the 2014 E63 AMG is anything to go by, expect the S63 to pack upwards of 585 bhp.
It is highly likely for the S63 to have its world premiere at the 2013 Frankfurt Motor Show in September. The next addition to the S Class lineup after the AMG would be the coupé which would replace the CL Class.