The 2014 Mercedes Benz S 500 Plug-in Hybrid has just been announced ahead of the Frankfurt Motor Show next month. Sales of the vehicle will commence next year. Here are the headlines.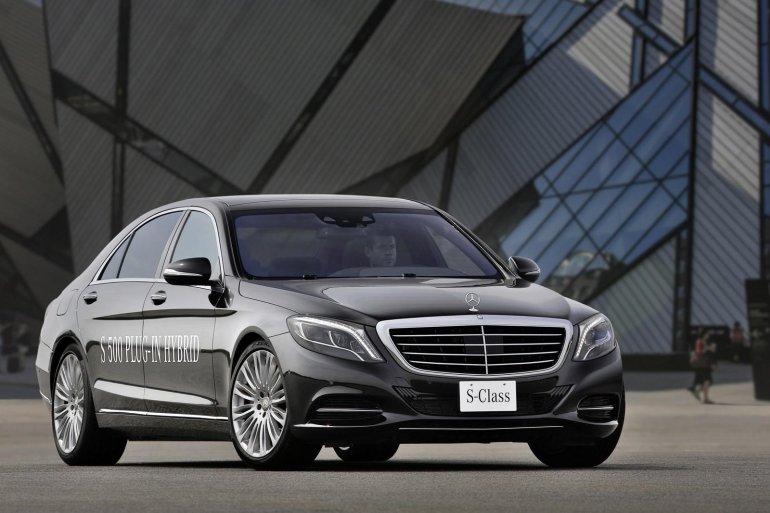 3.0-liter V6 turbo petrol produces 328bhp and 480Nm of torque; combined with 107bhp electric motor producing 340Nm of torque.
Overall power output of 435bhp and 820Nm of torque.
Emissions at 69g of CO2 per km; Fuel efficiency at 3L/100km (33.33kpl).
Top-speed at 250km/h; 0-100km/h in 5.5 seconds.
Can travel for 30km on pure electricity alone.
Haptic accelerator pedal gives the driver feedback when the engine is activated.
Pre-entry climate control of the cabin.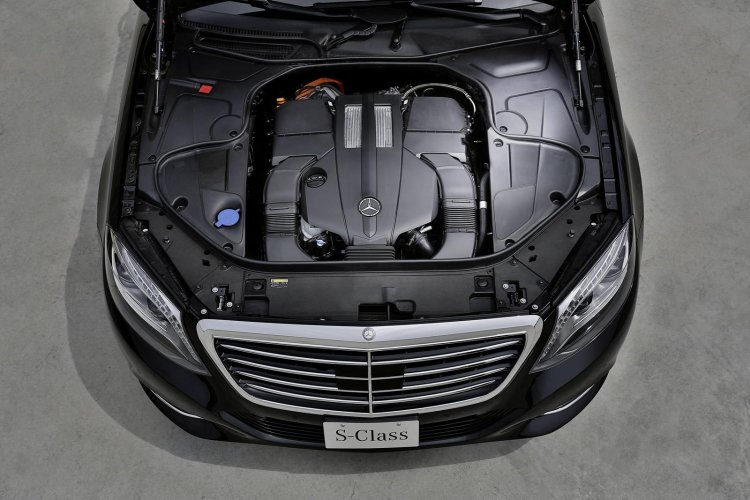 The S 500 Plug-in can be driven in four modes namely Hybrid, E-MODE (electricity alone), E-SAVE (fully charged battery is used to drive the electric motor later on) and CHARGE (battery charged while driving).
Prof Dr Thomas Weber, Head of Mercedes-Benz Cars Product Engineering, said -
With the S 500 PLUG-IN HYBRID Mercedes-Benz sets another milestone on the road to emission-free mobility on the basis of our modular hybrid matrix. In this way the S-Class turns into a genuine three-litre car with generous space and superlative drive-system comfort.
2014 Mercedes Benz S 500 Plug-in Hybrid Image Gallery
Head to Page 2 for the press release.

2014 Mercedes Benz S 500 Plug-in Hybrid Press Release
[Head to Scribd if you're unable to view the document above.]