It's performance Monday here at IAB. We have talked about the new BMW X5 M and the Mercedes C 63 AMG.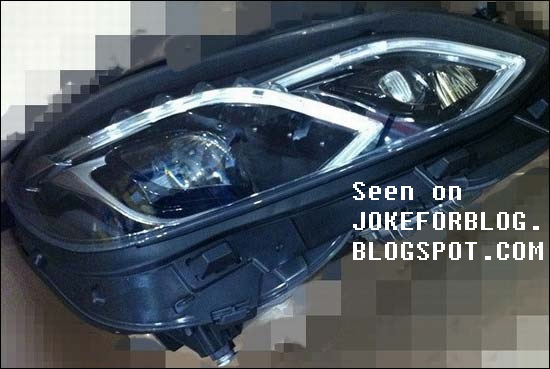 Now it is time to focus on the yet another super sedan from Stuttgart - the 2014 Mercedes E 63 AMG.
We all know that there is a new Mercedes E Class just round the corner. So inevitably there will also be new E63 AMG super sedan for the petrolheads. Here are a few details that we have managed to procure so far.
2014 Mercedes E 63 AMG details
The new E 63 AMG is theoretically a facelift and not an all new model.
The new Mercedes E 63 will feature a new front grille and bumper design, a reshaped bonnet, new taillight lenses, redesigned quad exhaust outlets and a sleeker design profile.
The new E 63 AMG will also drop the ponton-style lines at the rear doors which will make the side line more harmonious
The air intakes will be lowered on the front bumper with LED daytime running lamps taking center stage.
A new set of wheels and aero enhancements are in place to carry the AMG badge.
On the 2014 E 63 AMG, a twin-turbo 5.5-liter V8 engine generates 537 HP/800 Nm that's sufficient to bump start your private jet (if needed). The engine will be mated to a seven-speed AMG SPEEDSHIFT MCT transmission.
It will feature new technologies such as a forward-facing camera system to monitor the road ahead. It will also have a  'congestion assistant' system destined for the all-new S-Class that allows the car to follow slow-moving traffic autonomously.
The new Mercedes E63 AMG will be unveiled in 2013 at the same time as the standard E-Class.
[Head over to CarScoop.Blogspot.com to see the image gallery of the upcoming E 63 AMG; Main image is of the single piece headlamp on the upcoming E Class sourced from JokeForBlog.Blogspot.com]