The 2014 Mercedes Benz S63 AMG has been revealed today and this is it. After a video leak and countless digital renderings, we finally get to see the performance oriented version of the world's best car.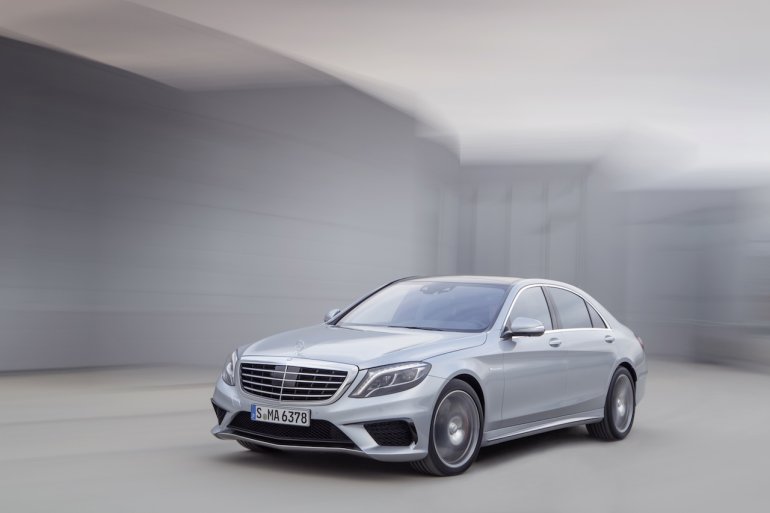 The S63 packs a 5.5-liter V8 Biturbo engine, which is also seen in the 2014 E63 AMG. Power output is rated at 585bhp while the torque is tuned to 900Nm!....from 2,250rpm mind you.
There are three versions of the S63 available. The short wheelbase version, the long wheelbase and the long wheelbase with 4MATIC four wheel drive.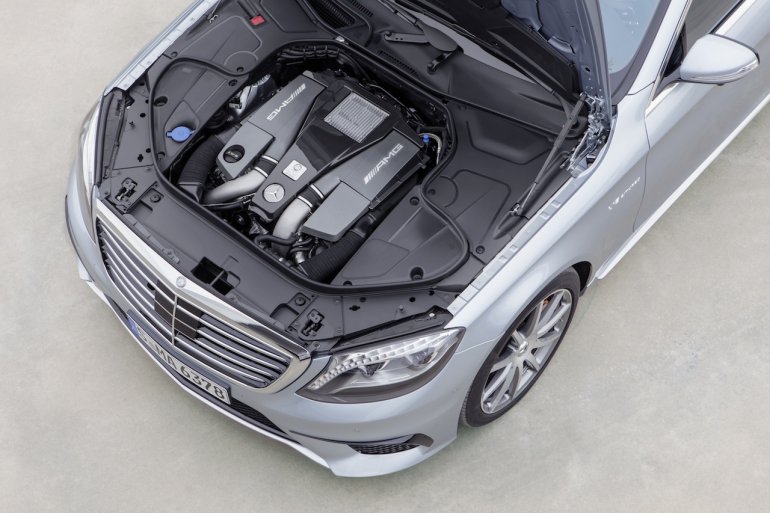 Where the 4MATIC does the 0-100km/h sprint in 4.0 seconds, the other two versions take 4.4 seconds. Top speed is restricted to 250km/h.
An AMG 7-speed SPEEDSHIFT gearbox with three transmission modes for sports, comfort and efficiency handles the transmission duties.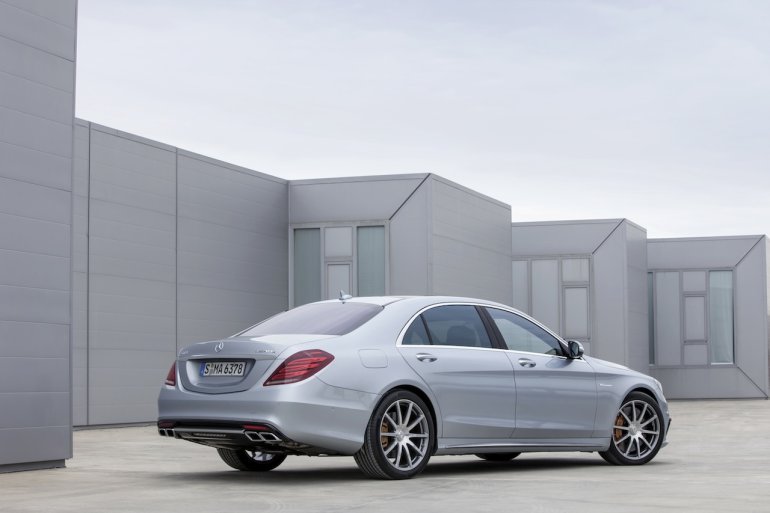 Mercedes says that the S63 would average 10.1 liters per 100km (9.9km/l) which seems pretty impressive. The 4MATIC emits 242g of CO2 per km while the other versions emit 237g/km.
Key to its environmental characteristics is the 100kg weight reduction in the 2014 S63 compared to its predecessor. Thanks to AMG light forged alloy wheels, lightweight lithium-ion battery and an AMG high performance composite braking system, the new S63 is more agile than ever.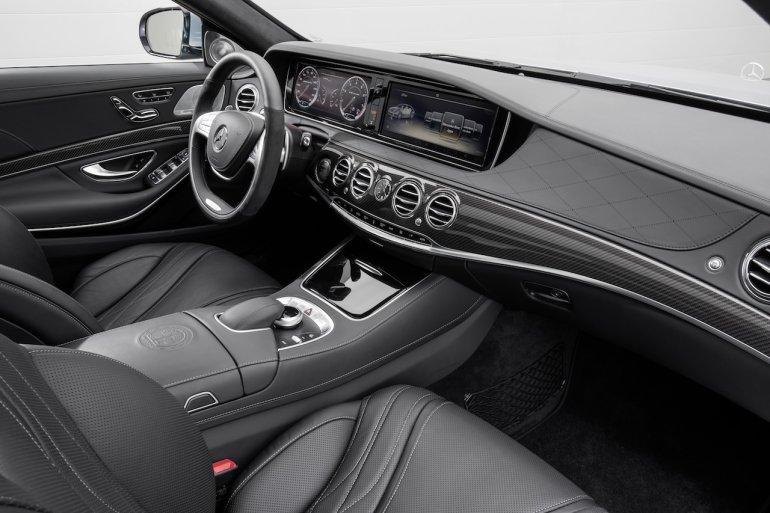 The S63 AMG is priced from 149,880 euros (INR 1.17 crores) to 152,617 euros (INR 1.19 crores).
It will have its public unveiling at the 2013 Frankfurt Motor Show in September and sales would commence thereafter.
Detailed image gallery on the next page followed by the press release.
2014 Mercedes S63 AMG Image Gallery
Press release on the next page.
2014 Mercedes S63 AMG Press Release
[Head to Scribd if you're unable to view the document above.]