In an event held in Hamburg today, Mercedes Benz unveiled the next generation S Class debuting spades of new features and technologies.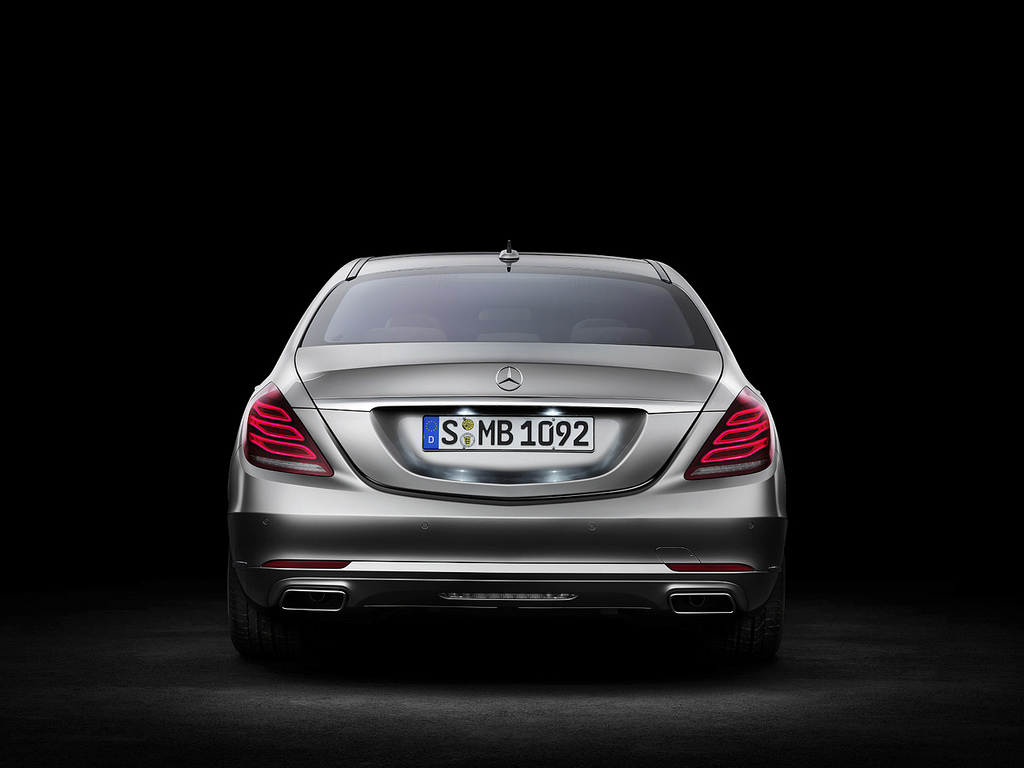 The press release issued by the company is 29,201 words long and rummaging through it gave us endless details about every switch, dial, button and screen of the 2014 S Class. As your time is also valuable to us, we're going to quickly run you through the main data and let you see our image gallery, which is now updated with new photographs.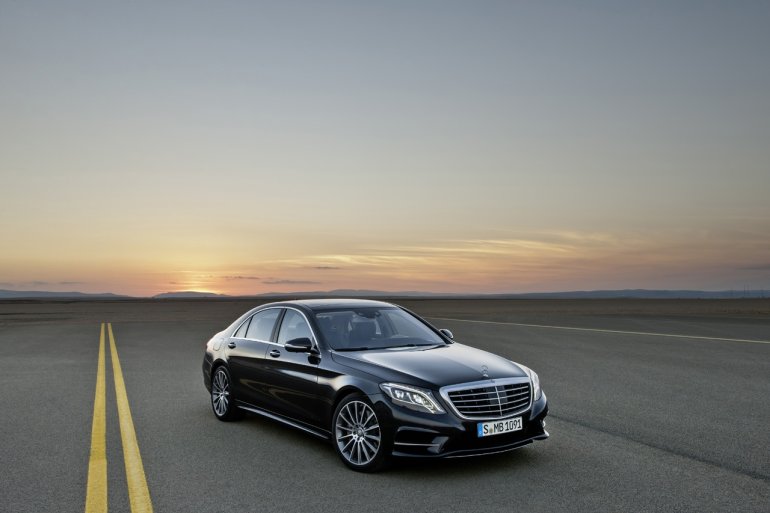 The new S Class's design isn't just classy. It's aerodynamic too with a drag coefficient of just 0.24. This is simply jaw droppng as Merc's smallest sedan CLA has a drag coefficient of 0.23.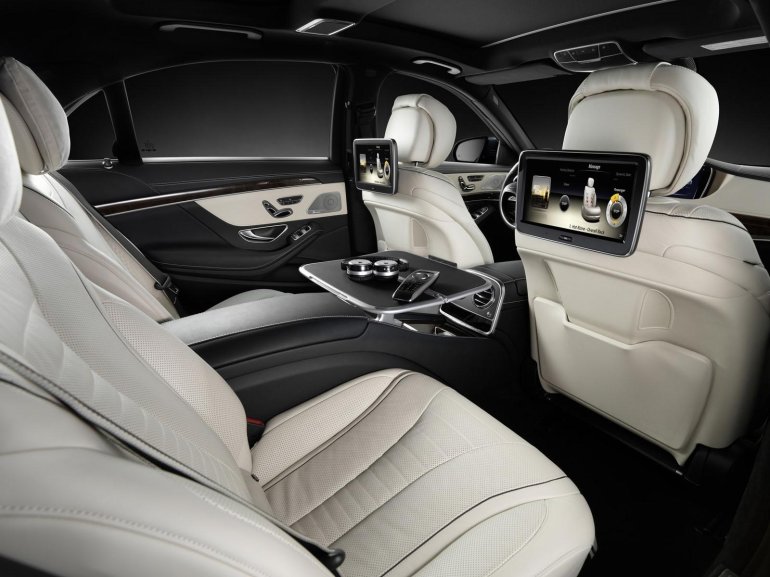 The standard wheelbase model is 5,116mm long, 1,899mm wide and 1,483mm tall with a wheelbase of 3,035mm. The long-wheelbase variant has the same width and height, but its length is 5,246mm and its wheelbase is set at 3,165mm.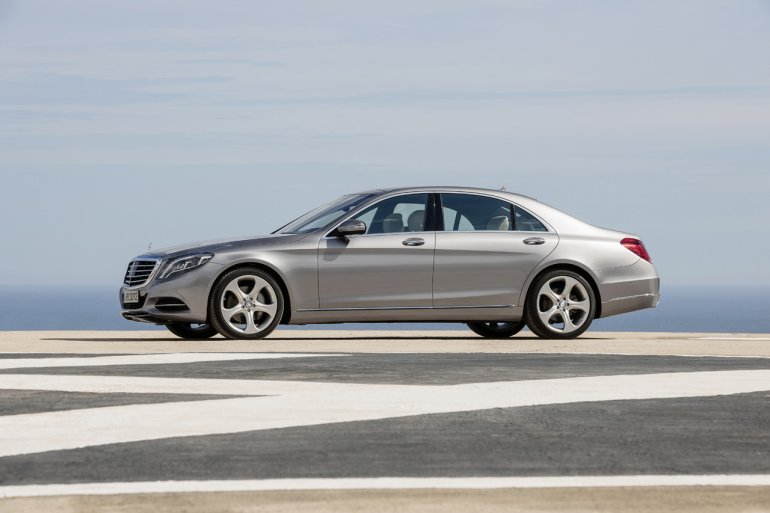 The cabin is built using wood trim, metallic switchgear and leather. Other features include an analog timepiece, a touch-sensitive phone dial pad and two high-res 12.3-inch TFT displays for the instrument cluster and the infotainment system.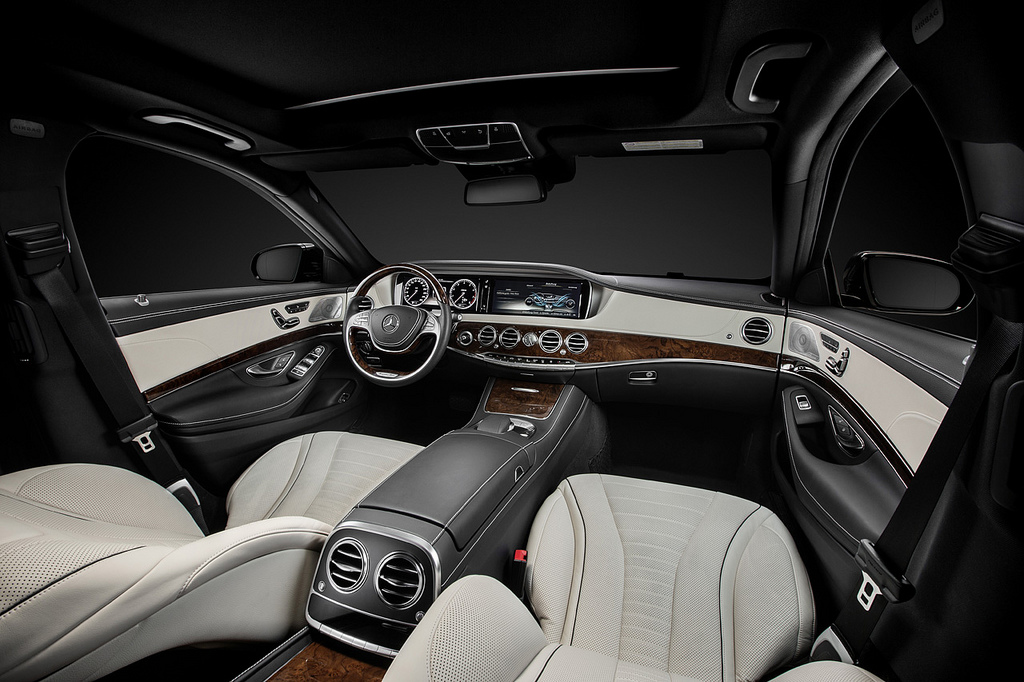 As standard customers get a ten-speaker sound system, but there's a Burmester Surround Sound system or a Burmester High-End 3D-Surround Sound system as an option.
Mercedes is introducing an 'Air Balance package' which filters and ionizes the ambient air and can also disperse a "discreet and mild" perfume that won't affect the seats or the fabrics. The 'Warmth Comfort package' is equipped with heated armrests, a heated steering wheel and seat heaters.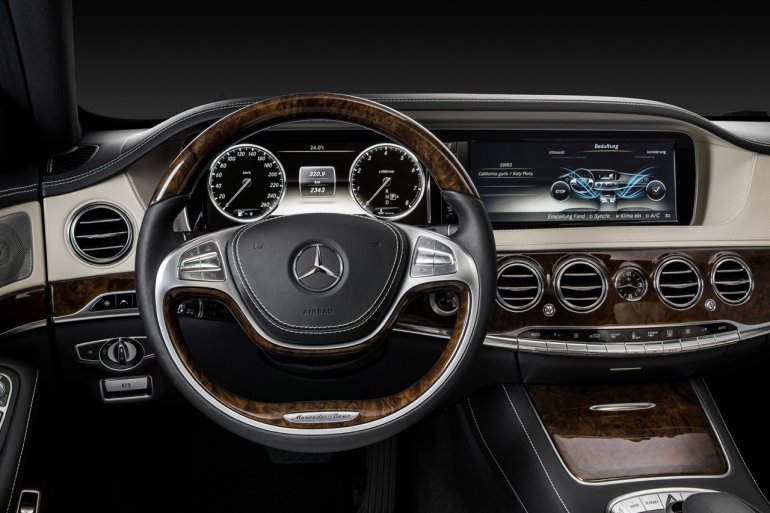 Five types of seats are offered for the rear passengers which include the 'Energizing' seats that come with six massage functions through the use of 14 air cushions.
The 'First Class Rear Seat' package endows two individual rear seats separated by a rear center console. Heated cup holders are part of that console that can heat or cool drinks.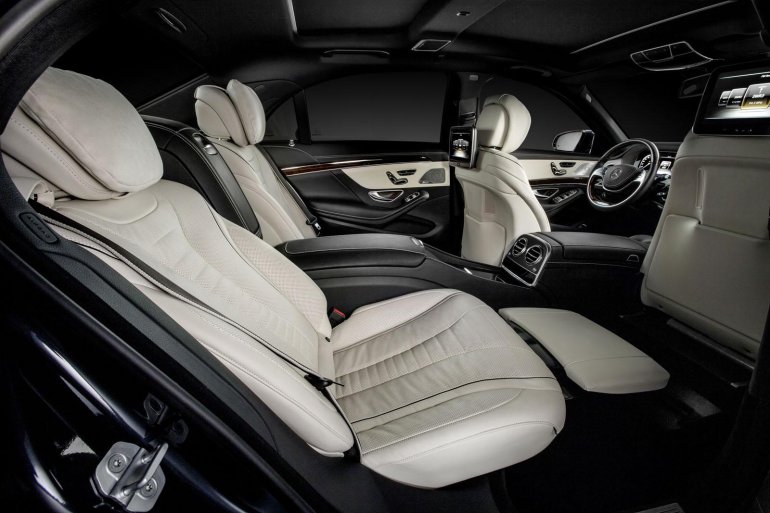 A 'Road Surface Scan system' gets a camera to "watch" the road ahead and spot irregularities. If there's one, the 'Magic Body Control' is instructed to setup the suspension to drive over it as comfortably as possible.
On the safety front, the new S Class comes with DISTRONIC PLUS, Steering Assist, ATTENTION ASSIST, Brake Assist PLUS with Cross-Traffic Assist, Adaptive Highbeam Assist Plus, Night View Assist Plus and Active Lane Keeping Assist.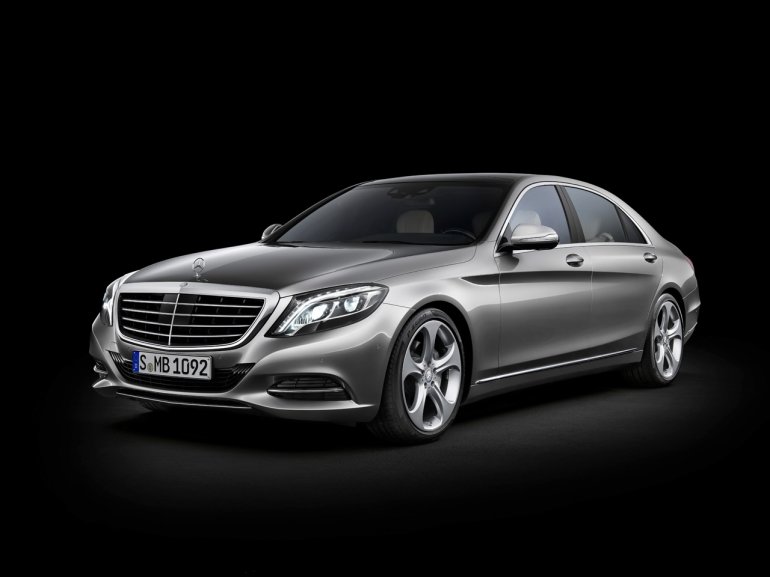 The S-Class is announced in four variants which are detailed below.
The S350 BlueTEC is strapped with a 3.0-liter V6 diesel engine developing 258hp and 620Nm of torque. 0-100 kph is achieved in 6.8 seconds and a top speed of 250 km/h is possible.
The S500 variant gets a bigger 4.7-liter V8 petrol engine that develops 455hp and 700Nm of torque. 0-100kph acceleration time is 4.8 seconds with a maximum speed of 250kph.
Moving to the hybrid variants, the S300 BlueTEC Hybrid features a 2.1-liter four-cylinder mill makes 204hp and 500Nm. The 0-100 kph run is possible in 7.6 seconds and the top speed stands at 238 kph.
The top of the line S400 Hybrid gets a 3.5-liter V6 engine which produces 306hp and 370Nm of torque. This enables it to accelerate from 0-100 kph in 6.8 seconds and reach a top speed of 250 kph.
2014 Mercedes S Class Image Gallery
[Some images sourced from GermanCarForum.com]