The 2014 Kawasaki Z1000 had its world premiere at the 2013 International Motorcycle Exhibition (EICMA 2013) in Milan last week. The new Z1000 shows off Kawasaki's new 'Sugomi' design language, giving it a much more aggressive design than its predecessor.
In India, we will get to see the new Z1000 as early as next month. Dealer-level sources have confirmed to Indian Autos Blog that the display vehicles will arrive in December.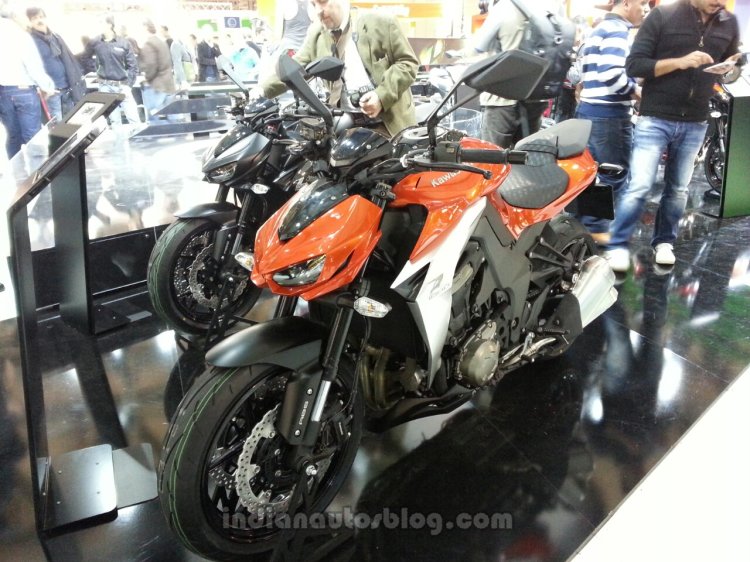 Unofficial pre-bookings for the Z1000 have already commenced and you can reserve yours by paying an initial deposit of INR 5 lakhs. The on-road price of the new Z1000 is being quoted in the whereabouts of INR 12.5 lakhs. For reference, the Z1000 costs USD 11,999 in the American market which converts to INR 7.58 lakhs. Given that the Z1000 will be a CBU, import duties are bound to be high. Deliveries for those pre-booking now will take place in early January next year.
The new Z1000 retains the same frame as its predecessor. Powering the new Z1000 is a 1,043cc, four-stroke, four-cylinder, liquid-cooled engine, the same engine used on the new Ninja 1000. In the Z1000, this engine is tuned to offer 140 hp at 10,000 rpm and 110 Nm at 7,300 rpm.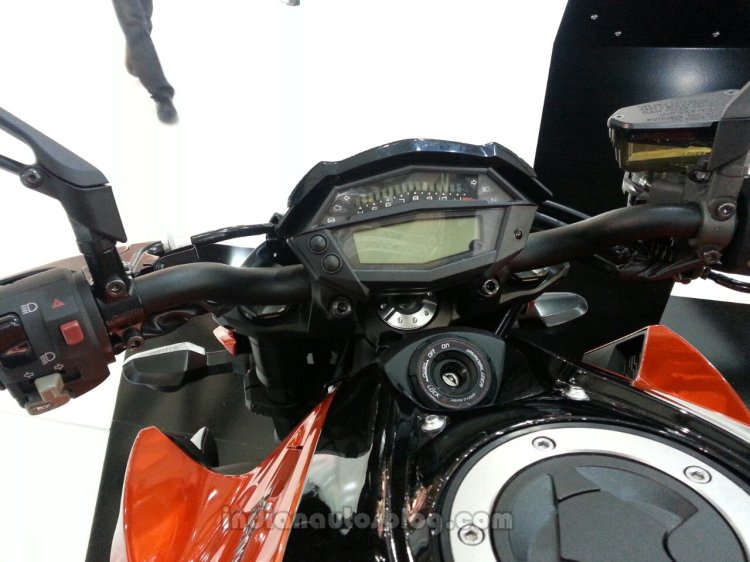 Check out more images of the 2014 Kawasaki Z1000 and the 2014 Kawasaki Z1000SX here
Compared to its predecessor, the 2014 Z1000 weighs 2.72 kg more, maybe because its fuel tank is larger by 1.51 liters at 17 liters. ABS is offered as standard on the new Z1000, while it was an optional feature in the previous model.