Earlier this year we thought that the 2014 Hyundai i10 would be launched in India after its global debut at the Frankfurt Motor Show in September this year. The i10 sells pretty well throughout Europe and hence it would have been plausible to see a global unveiling before the start of sales.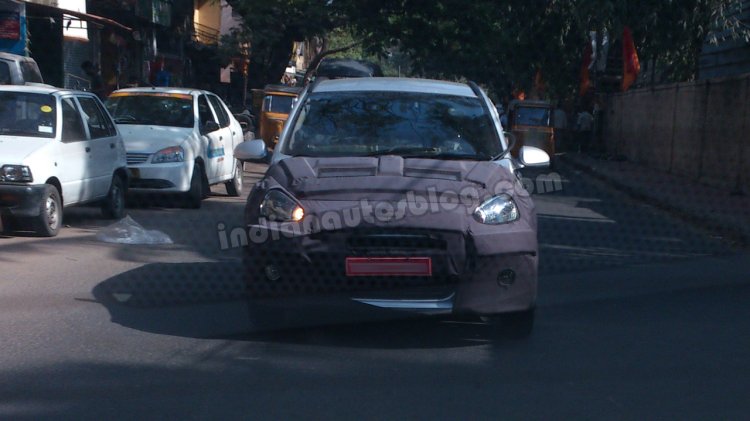 According to a tweet from Siddharth Vinayak Patankar, Editor NDTV Car and Bike Show, the i10 could be launched in India as early as August! He also says that the car would have a new name and would be positioned between the i10 and the i20.
We've already told you that Hyundai is planning an India specific version of the new i10 in which the rear doors and windows are different from it's European counterpart. And we know that for Europe, Hyundai will retain the 'i10' badging. Would the differences stop here or can we expect more?
View a comprehensive image gallery of the 2014 Hyundai i10 testing
The new Hyundai would preview the all new 1.1-liter CRDi diesel engine. From the size of the car and the engine, it is obvious that Hyundai is aiming to compete with the Chevrolet Beat diesel, the current lightweight diesel champion of India (in terms of cost and displacement).
When the new i10 goes on sale, Hyundai India would have done something no brand has ever done before - Sell three generations of the same car simultaneously (Santro, i10 and the new i10).
[Source - SVP's Twitter Handle]