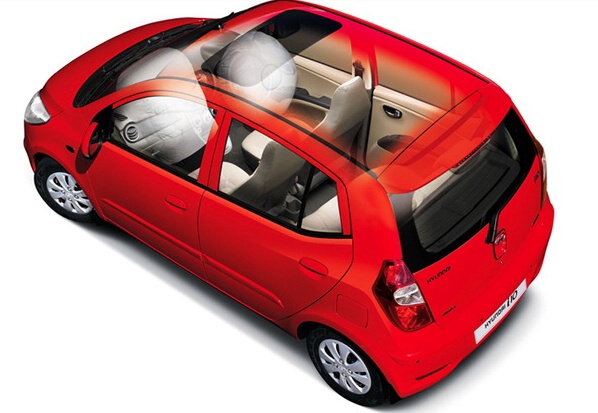 The internet is abuzz with sightings of the next generation Hyundai i10 in Europe.
The Koreans started the work on the 2014 Hyundai i10 very early indicating the importance of the i10 in Hyundai's product lineup. It is a strong seller not only in developing markets such as India but also in more developed markets such as the UK and Australia.
The current generation i10 debuted in India long back in September 2010. This was merely a facelift to bring the design in-line with the fluidic philosophy. So the current i10 is actually a 2007 model which means it is a good 5 years old now. A little known fact is that Hyundai i10 is actually a replacement for the Hyundai Santro world over. But in India, both are sold alongside with the Eon accompanying them.
Spyshots indicate that the next gen i10 will grow in size making it slightly longer and wider than the current generation model. It will also be lighter with weight ranging from 925 to 1,040 kilograms.
Design wise, the front should feature a more aggressive look, with a larger grille, sharpened headlights and more prominent character lines. The headlights or foglight surrounds might feature LED daytime running lamps. The rear will also receive rounded tail lamps.
Hyundai will endow the next gen i10 with some interesting tech such as a touch-screen based infotainment system, start-stop system, etc.
Engines will be further downsized to meet the future emission norms. We would also see an adoption of a small 1.1L three cylinder diesel engine depending on demand in specific markets. The engine will be mated to a five speed manual gear box or a four speed auto box.
The next gen i10 needs to step up its game because it will be going against the might of VWs Up!/Mii/Citigo trio. But we will have to wait till the Frankfurt auto show in September for the official details.
[Source: Carscoop.blogspot.com]