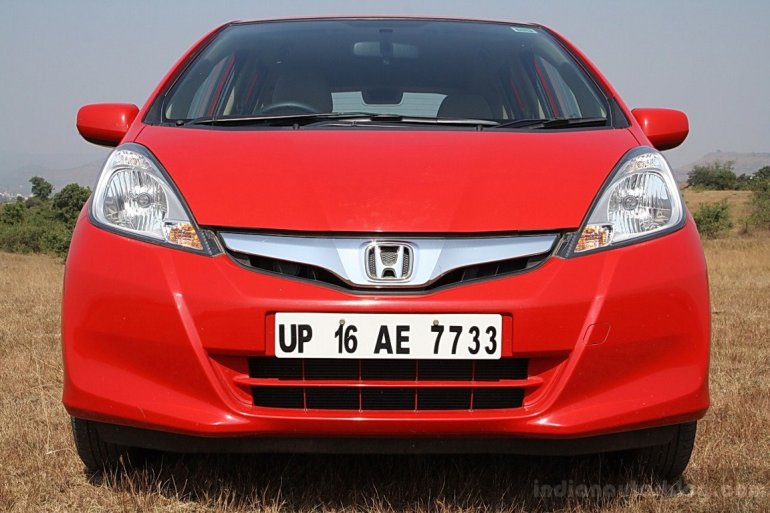 The Jazz premium hatchback did not have a successful run in India as Honda would have hoped.
When initially launched in India, the Jazz's sky high price tag kept it out of the reach of most prospective owners.
In 2011, Honda launched the facelifted version of the Jazz in India with rationalized prices to pump some life in the monthly sales.
Unfortunately, the dying petrol hatchback market and lack of a diesel option meant there was no second coming for the Honda Jazz.
But, as we all know, Honda has started work on the next generation Jazz expected to debut in 2014.
CarandDriver reports that the all-new Jazz will feature 'City Brake Active' – essentially a low-speed automatic braking system to enhance the safety credentials of the car.
Equipped with 'City Brake Active', the 2014 Jazz will be able to slam the brakes without any driver input if the car senses an impending crash situation.
This technology is only active at speeds up to 28 km/hr and works using a windshield-mounted laser. If the system determines that the crash is imminent, it will first send audio and visual alerts to driver. If the driver fails to react, the system will automatically apply the brakes.
Similar systems have been introduced by Volvo, Mazda and Volkswagen on their small cars; the reason being EuroNCAP considers low-speed autonomous braking systems as a plus point when issuing their official safety ratings.
What else do I need to know about the all-new Jazz?
The Jazz will debut at the 2013 Tokyo Motor Show under the name Fit.
It will be built on a completely new scaleable platform that will also support the City sedan and a compact SUV.
It will be sold in more than 100 markets, just like the current version.
Honda is planning to introduce 'region-specific' design for new Jazz. Basically, depending on the regions, minor teaks will be incorporated in the design.
Honda is also planning to locally source parts for the Jazz in every market. Over 90% localization is expected depending on the market.
The new Jazz is expected to adopt the Earth Dreams diesel engines in India to cater to the growing demand for diesel hatchbacks in India
[Source: Caranddriver.com]