Hero Motocorp has put the updated 2014 Hero Karizma R and Karizma ZMR models on sale. The motorcycles are now available in select dealerships in major metros, as seen in these images sent by an IAB reader.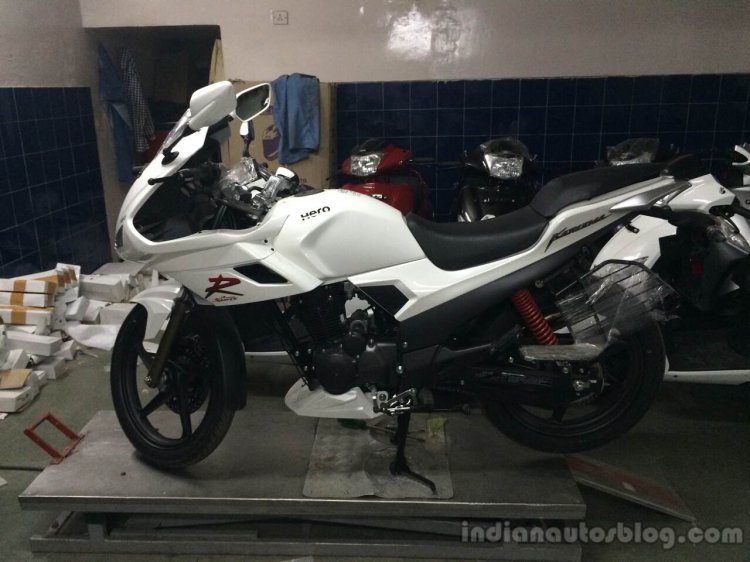 2014 Hero Karizma Prices on-Road, New Delhi:
2014 Hero Karizma R - INR 91,320
2014 Hero Karizma ZMR - INR 114,210
2014 Hero Karizma Prices on-Road, Mumbai:
2014 Hero Karizma R - INR 93,119
2014 Hero Karizma ZMR - INR 116,630
The motorcycle is available for immediate delivery at some dealerships. Meanwhile, a dealer in Mumbai informs us that he received the first lot of the Karizma R today. Depending on the color availability, delivery is promised between 8-10 working days.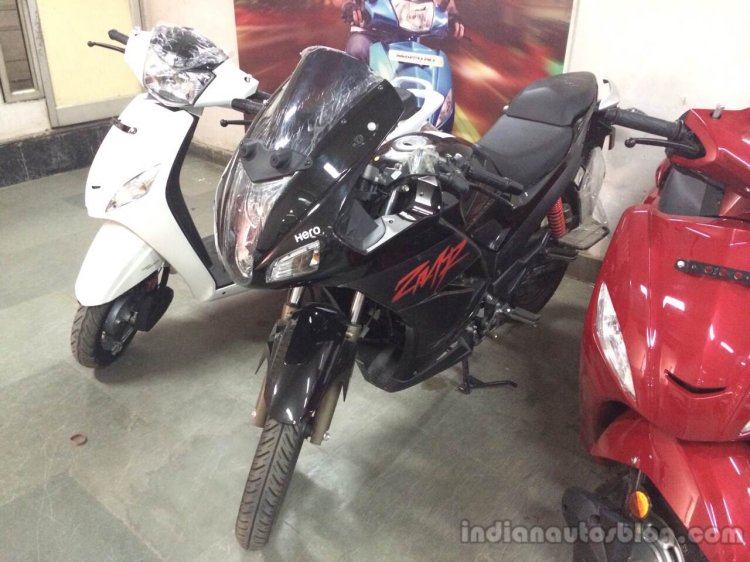 The motorcycles now get newly designed exteriors and minor updates to their engines. The Karizma R is powered by an air-cooled, single-cylinder, four-stroke, 223 cc engine which now produces 19.2 PS and 19.35 Nm of torque as compared to the older model which produced 17.2 PS and 18.35 Nm of torque. As a result of this power boost, the 0-60 km/h acceleration time has improved from 3.8 seconds to 3.6 seconds.
The Karizma ZMR gets the same engine as the R, but where the R gets a carburetor, the ZMR is fuel-injected. The ZMR is capable of producing 20 PS of power and 19.7 Nm of torque which is an improvement from the earlier model which produced 17.8 PS and 18.35 Nm.
2014 Hero Karizma R at dealerships - Image Gallery
2014 Hero Karizma ZMR at dealerships - Image Gallery
2014 Hero Karizma R - Image Gallery
2014 Hero Karizma ZMR - Image Gallery