The all new BMW X5 is due to be shown at the 2013 Frankfurt Motor Show in September this year. BMW will introduce it as a 2014 model year X5 and it should be in European dealer showrooms by the end of this year or early next year.
This is a spy video sent in by our reader Toldi. Toldi has managed to videotape a prototype vehicle which is barely camouflaged.
[Can't see the video above? Head over to YouTube]
Images of the new X5 have already hit the internet thanks to a leaked brochure from a scale model manufacturer. The spy video only confirms the leaked picture's credibility while also walking us through the design details.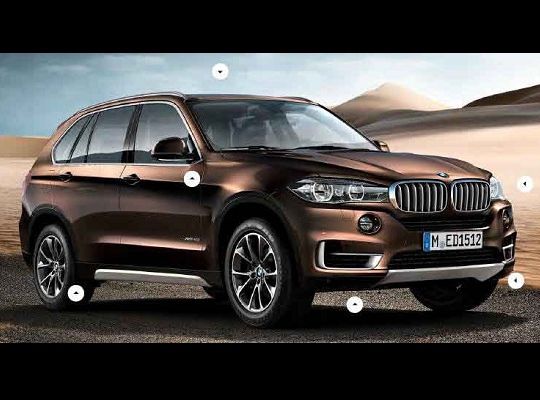 The new headlights, a deeper and broader BMW kidney grill and a new bumper with a different layout for the foglights align the 2014 X5 in line with new family members. Through the side of the car, BMW has added a single crease that runs from the front to the rear. This has been camouflaged in the prototype.
At the rear, the new X5 gets a very different set of taillights, bumper and a redesigned tailgate.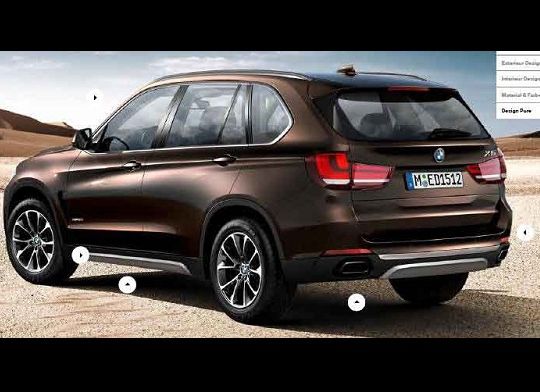 Inside the new X5, the gear lever is like that of current BMW's and sports a short and stubby design. The iDrive will get a new touch sensitive controller, seen most recently on the 5 Series LCI.
Engine wise, BMW is expected to add a new base model powered by a four-cylinder diesel engine. This would enable BMW to price the X5 more aggressively and compete harder with the Mercedes M Class.
[Image credit - cbt.com]