BMW refreshed their 5 Series, calling it the 2014 BMW 5 Series. It's actually termed as LCI (Life Cycle Impulse) in BMW's dictionary.
However the refreshed 5 Series is unlikely to be introduced in India this year. BMW India had made it clear that 2013 would be reserved for the 7 Series facelift, X1 facelift and the new 1 Series.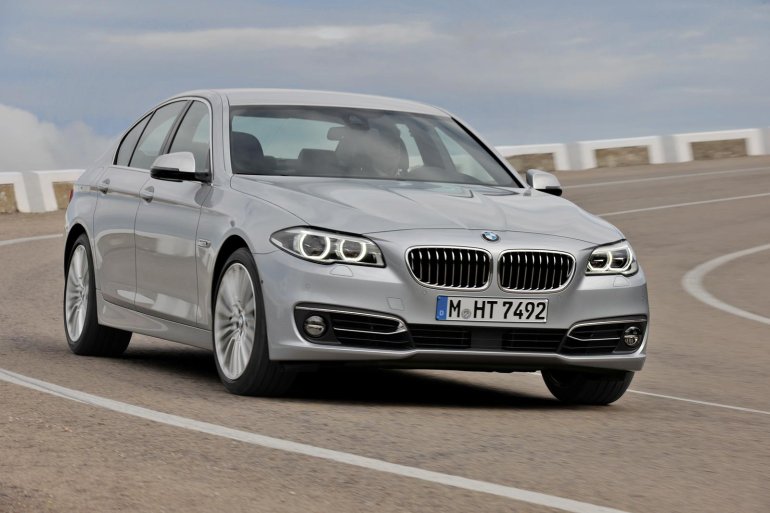 Internationally, the new 5 Series will commence deliveries in the next couple of months. And thanks to Bimmerpost.com, we get to have a look at the spec sheet of the new car.
We're focusing on the petrol and diesel engines that would make their way to India. However, a word of caution: The 528i and the 535d are not sold in India and this is not expected to change.
Petrol:
[Head to Scribd if you cannot view the document above]
The 5 Series lineup would start with the 520i variant. It is powered by a 1997cc straight-four cylinder engine with BMW TwinPower Turbo (Twin Scroll Turbocharger). It produces 184bhp of power and 270Nm of torque. 0-100km/h takes 7.9 seconds while the top-speed is 235km/h.
BMW is also sells the 535i petrol which happens to be the current flagship in India. However, since this is a CBU, it would be interesting to see if BMW continues this model.
Head to Page 2 for the diesel engine variants.
Diesel:
[Head to Scribd if you cannot view the document above]
The current diesel lineup includes a base 520d, followed by a 525d and a 530d. This is expected to continue in the future lineup. However, BMW has introduced a new base diesel engine, the 518d, to it's international lineup. It promises a very high fuel efficiency of 4.5L/100km (22.22km/l) in the EU cycle and we can't help but think that it would be a good addition to the Indian range.
With the refreshed 2014 Mercedes E Class slated to be launched on June 25, BMW better get the refreshed 5 Series soon.
[Thanks to Bimmerpost.com]