BMW India announced prices of the 2014 BMW 5 Series facelift in Gurgaon this afternoon. The car is available strictly with diesel engines, and is spread out across four variants.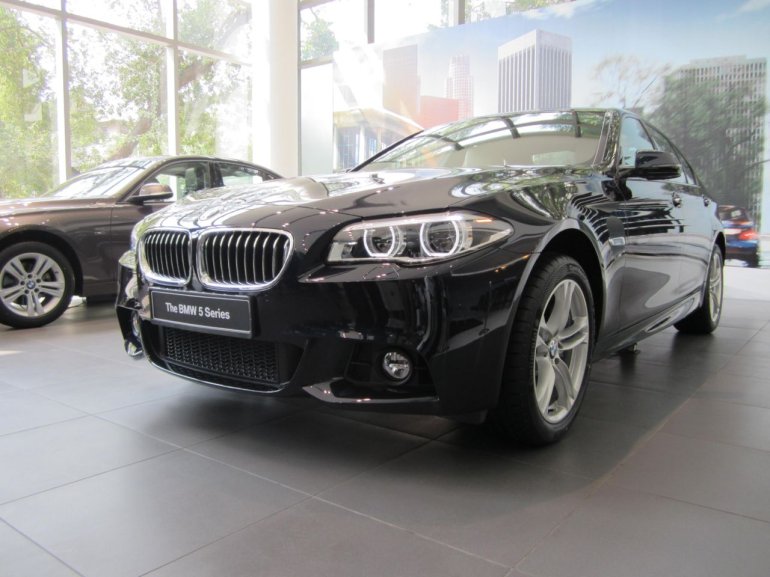 Starting with the exterior, the 5 Series LCI gets additional contour lines in the kidney grille area, newly designed air intakes and a tinge of chrome around the foglights.
At the back, the taillights are freshly profiled, a new crease appears on the apron, and a chrome strip runs across the rear bumper.
The interiors differ from the current car in two respects - a chrome strip around the multimedia screen and higher storage capacity in the cupholders.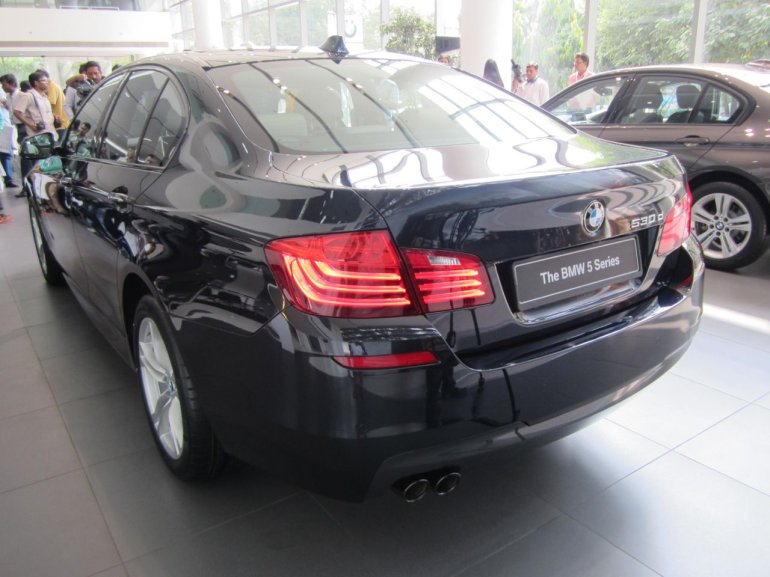 The new 5 Series is available with three engine options -
The 530d M Sport is powered by a 3.0-litre diesel engine that sends out 258 hp and 540 Nm. 0 to 100 km/h takes 5.8 seconds and its top speed is 250 km/h.
The BMW 525d is powered by a 2.0-litre diesel engine that develops 218 hp and 450 Nm. 0 to 100 km/h takes 6.9 seconds and the top speed is 243 km/h.
The BMW 520d gets the same 2.0-litre engine, but is tuned to develop 184 hp and 380 Nm. The sprint from 0 to 100 km/h on this variant takes 7.9 seconds and a top speed of 231 km/h is reachable.
BMW 5 Series facelift prices (ex-showroom New Delhi)
520d Modern - 46.90 lakhs
520d Luxury - 46.90 lakhs (same price as the Modern Line)
525d Luxury+ - 51.90 lakhs
530d M Sport - 57.90 lakhs
The Luxury line includes chrome inserts on the front, rear and sides, illuminated entry sills and chrome inserts on car key. The Modern line has exclusive matte chrome features on the front, sides and rear, and pearl gloss chrome on the key. The M Sport offers anthracite leather headliner, dark chrome body touches, M Aerodynamics pack, paddle shifters and front sport seats.
Further details are available on the press release below.
BMW 5 Series facelift Specification Sheet
[Can't see the spec sheet above? Head over to Scribd]
BMW 5 Series facelift India launch - Press Release
[Can't see the press release above? Head over to Scribd]