Here's another test prototype of the 2014 Audi Q7 rumored to debut at the Frankfurt Motor Show this year. The new Q7's parts are functioning underneath a hacked current Q7 body shell.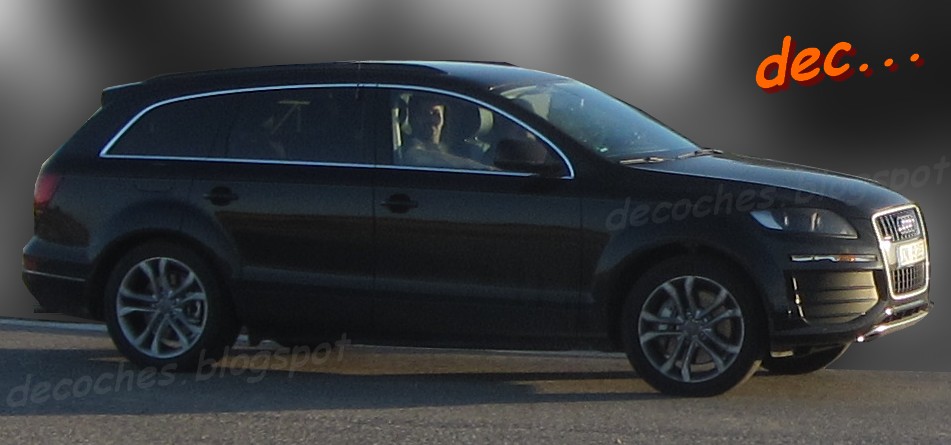 The Q7 replacement is a hugely important project for the Volkswagen group. It would be the first full size SUV using the MLB Platform constructed with a cocktail of materials. The MLB platform, in different dimensions, underpins future SUV projects within the VW group such as the EXP 9F and the Urus, besides next generation versions of existing products, Touareg and Cayenne.
The MLB platform is an advanced construction that enables a weight loss of 400 kilograms. The lighter weight is a permanent and consistent solution to shorten braking distance, enhance fuel economy and increase acceleration. Weight loss is possible due to the mix of steel, aluminium and carbon fiber in the chassis. The manufacturing processes would also differ with special riveting and bonding techniques.
The Audi Q7 is assembled at Aurangabad for the Indian consumption leading us to believe that the replacement will go down the same road. The plant has the ability to churn out 1,000 units of the Q7 annually.
The styling of the 2014 Audi Q7 would follow the terms dictated by the CrossLane concept shown in Paris late last year. A coupe-crossover version of the Q7 is reportedly sanctioned, tentatively called Q8.
[Source - deCoches.blogspot.com]