You would be wrong if you thought that Audi India did not showcase the refreshed 2014 Audi A8 with the Matrix LED lights at the Auto Expo 2014. The refreshed luxury sedan was indeed showcased at the show, albeit for a very elite set of prospective customers.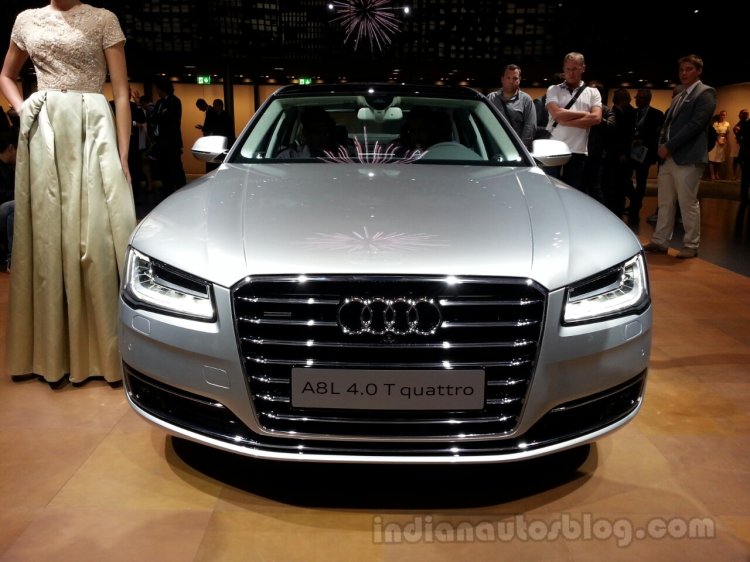 In fact, the sedan was in a display area backstage, where media and regular visitors had no access to, an Audi India spokesperson told Indian Autos Blog. The car was shown to select clientele, and to the media who requested for it. So what's the reason for this hushed-up showcase?
Understandably, Audi India's Expo stall hosted a major Indian showcase in the A3 Sedan. This entry-level Audi is set to go on sale in the middle of this year, and could also be joined by the A3 Cabriolet. Both these cars had their Indian debuts at the Expo, with CEO Joe King calling a potential best seller in the entire luxury market. The company might have felt that the A3 twins could have overshadowed the 2014 A8, which in all likeliness could have happened.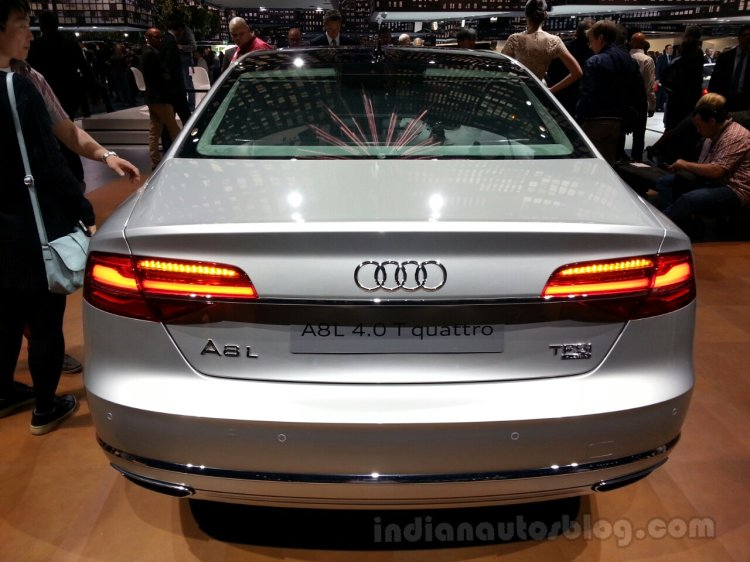 Indian Autos Blog understands that a select few Audi dealers have commenced bookings for the 2014 A8. The launch is scheduled to take place in April or May, which is when prices will be announced, sources say.
The A8 is offered in India only in a long wheelbase version. Engine options include a 3.0-liter, 4.2-liter TDI, 4.2-liter FSI and a 6.3-liter W12 petrol.