Not to be outdone by the launch of the brand new S Class, Audi revealed its updated A8 and S8 range at the ongoing Frankfurt Motor Show. The facelift brings with it what Audi says are 'wide-sweeping' updates to styling, technologies and powertrains.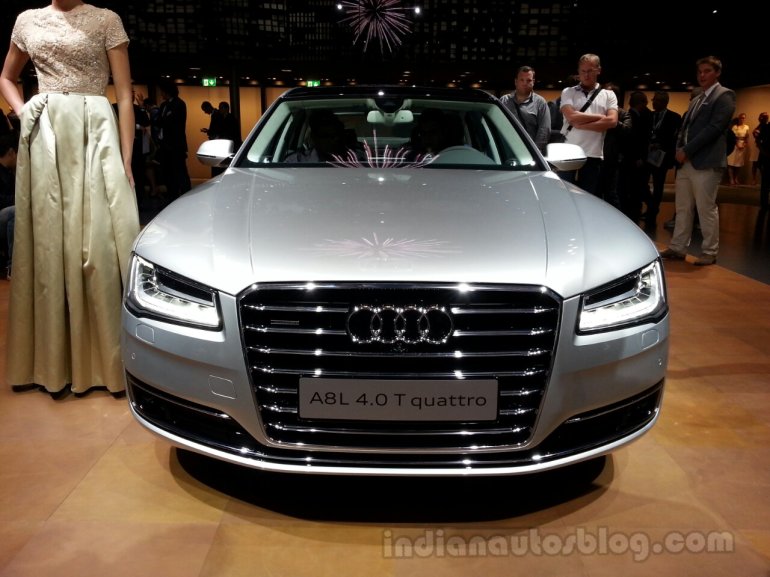 Exterior dimensions of the regular model remain the same while the long-wheelbase model stretches its wheelbase by 13 centimeters. There are mild updates to the rear and front end with the talking point being the new matrix-LED headlamps.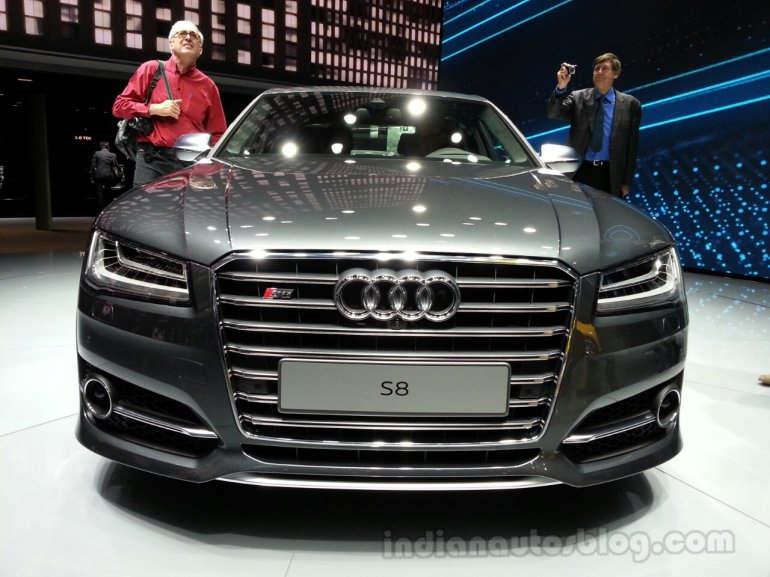 Most of the engines are now greener while producing more power. We say most because the 3.0L TFSI drops 18bhp and now produces a 'mere' 310bhp, if you can call it that.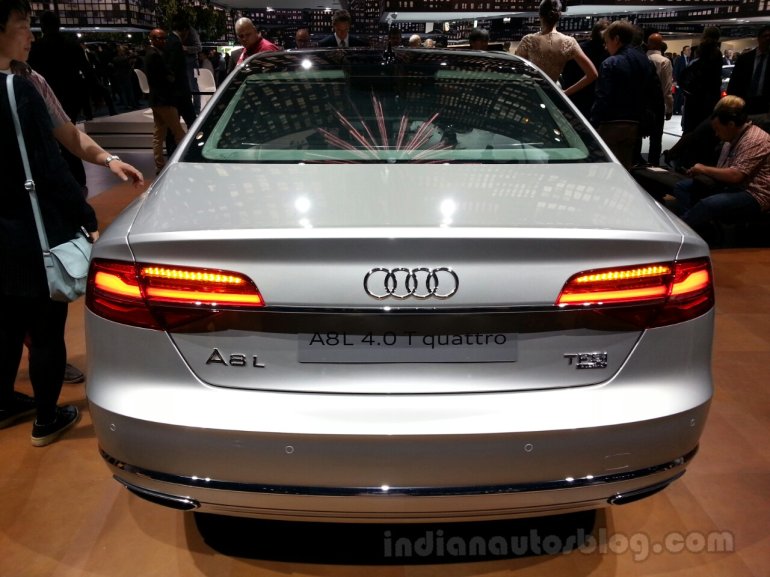 The 4.0L V8 now produces 435bhp (up from 414bhp) while the all important 3.0L TDI which forms the bulk of Indian sales pumps out 258bhp (up from 247bhp).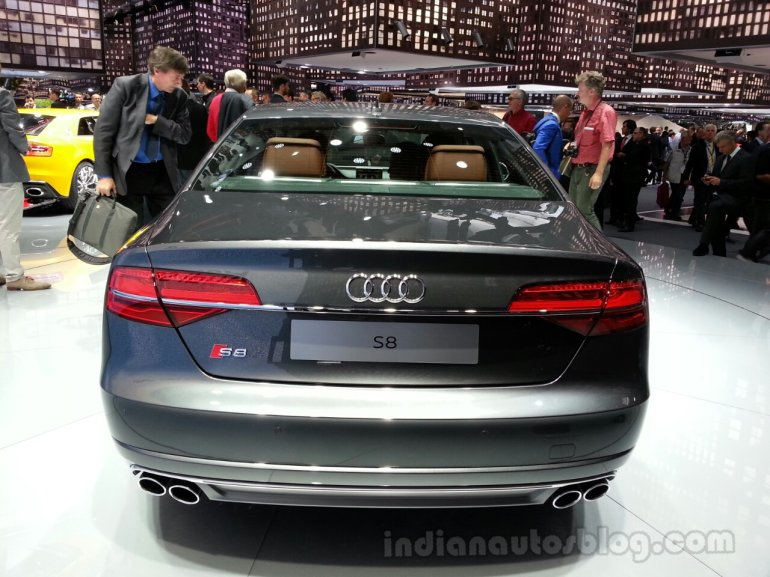 Those seeking more diesel-performance have the 385bhp 4.2L TDI (up from 345bhp). 8-speed automatic and Quattro all-wheel drive help deliver all that power to the ground.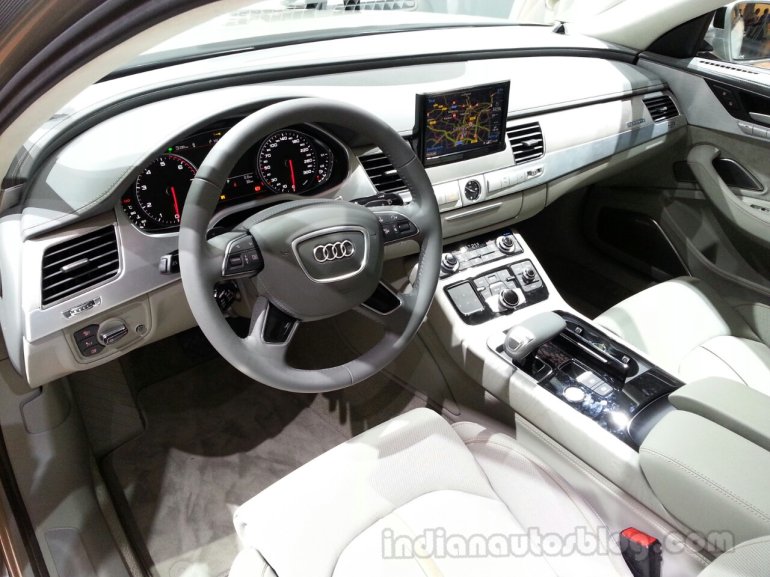 The 520bhp R8 V8-beating S8 continues unchanged in specifications.
Interiors get new trim finishes, colours and new gizmos like active parking assist, a heads-up display and night vision system that now detects pedestrians and larger animals.
More information on the 2014 Audi A8 can be found in the press release on page 2.
2014 Audi A8 & S8 Gallery
Audi A8 & S8 facelifts revealed at the Frankfurt Motor Show - Press Release
2014 Audi A8
[Head to Scribd if you're unable to view the document above.]
2014 Audi S8
[Head to
Scribd
if you're unable to view the document above.]