More news has started flowing in on the 2014 Audi A4. Just to bring everyone up to pace – Audi is presently testing an Audi A4 facelift. The idea is to bring it on par with the current generation Audi A6 and A8 in terms of design and performance.
But the car we're dealing with in this news update (rendered below) is the next generation model that will succeed the A4 facelift.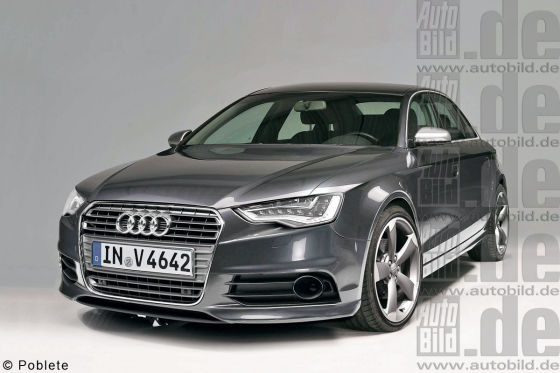 According to AutoBild Germany the 2014 Audi A4 will be based on the MLB Evo platform. It will be 120 to 150 kg lighter than the current generation model. At the same time, it will be much bigger than the current generation A4 because the new model will have to compete against the new BMW 3 series which has grown bigger than the current model.
It will definitely have both petrol and diesel variants. Although no definite information is available on the engine options, Autobild is predicting that the Petrols will have power ranging from 150 to 350 PS and the diesels will have 150 to 300 PS.
To please the green party, both engine options will be fitted with stop/start system, brake energy regeneration and a thermal energy recovery system.
The company is also expected to drop a hybrid with an electric motor into the next gen A4 that will enable the car to drive for 30 to 60 km on electricity alone. It will have an all-wheel drive system called the e-Quattro which has no mechanical connection between the axles.
But here is the most shocking part – Audi is planning to introduce a CNG variant for the new A4 as a part of its E-Gas project. CNG fuel is catching up in India as well. Not very long ago, Mercedes was planning to introduce a CNG variant of its E-Class model. Feasibility studies showed demand was simply not high enough for an introduction.
IndianAutosBlog.com feels many people aspiring for an Audi will find the A4 the easiest to access. Running costs could be one of the repellents for higher sales, and the cheaper CNG variant could make aspirants feel more comfortable to deposit their down payment.
With the luxury car market projected to explode in the next ten years, manufacturers will have to offer different kinds of fuel choices to suit every taste and budget.
[Source - AutoBild.de]